---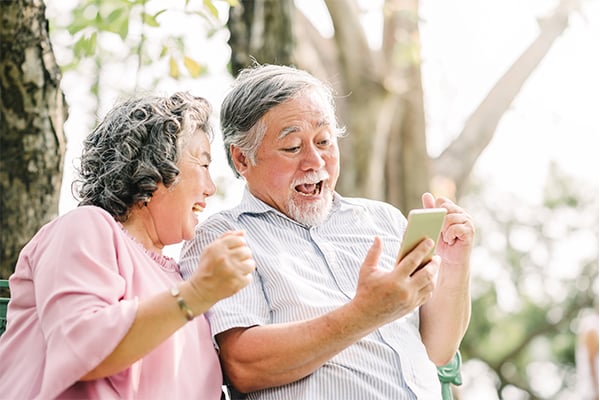 Staying connected during your trip allows family and friends to know where you are at all times. It also gives you the ability to send updates about the wonderful sights you are seeing on your guided tour. It also provides a level of reassurance in the event of an emergency. But using a cellphone while abroad will result in an exorbitant bill at the end of your trip, unless you plan ahead.
Here's how to save on your cell phone bills during your vacation.
Check In With Current Provider
Call your current service provider to find out if they offer an international plan. They will provide details on the service and fees available in your destination country – whether weekly or monthly. If the cost seems reasonable, they can make updates to your account and provide guidance on how to confirm coverage once you land.
Buy a Local SIM Card
If coverage with your carrier is not possible, purchasing a local SIM card once you land is the next best option. You'll need to confirm that your phone is unlocked with your U.S. provider. Unlocked phones are able to work with a foreign SIM card. This means you can make calls, use apps, send messages, etc with an unlocked phone.
If your phone is locked, ask your carrier to unlock the phone, as it usually requires a code. Once you land, look for the mobile service booth and purchase a plan that will cover the duration of your trip. The sales associate will help with setup and activation.
Turn Off Data/Roaming
If your U.S. carrier is not able to unlock your phone, turn off data and roaming services before you land.
There are a few ways to do this. First, go to your data services and toggle the options to OFF. Even if the cellular data is OFF, the phone can still accumulate international roaming charges. Set the phone to Airplane Mode for added assurance.
Stay Connected Using Wi-Fi
Connect to Wi-Fi if your phone is locked to perform normal functions: check email, browse online, and send messages. Hotels, restaurants, cafes, and many other public locations offer free Wi-Fi. Ask your YMT Vacations guide to let you know when you are at a location where you can connect.
Get an International Phone
If you are unable to unlock your phone but do not want to rely on just Wi-Fi, purchase an unlocked phone. This can be a good investment if you are retired, planning to retire, or have plenty of international travel plans in the future. The peace of mind of being able to make a call at any time with a travel phone is worth it.
YMT Vacations handles planning all aspects of your guided tour so you don't have to! But you will have to decide what works best for you in terms of phone service.
If using Wi-Fi is all you need, then simply set your phone on Airplane Mode during your entire tour and connect when you can. However, if you want your loved ones to be able to reach you 24/7, check with your carrier or buy a local SIM card. There's a solution for any scenario you choose. Choose the option that works best for you.
---