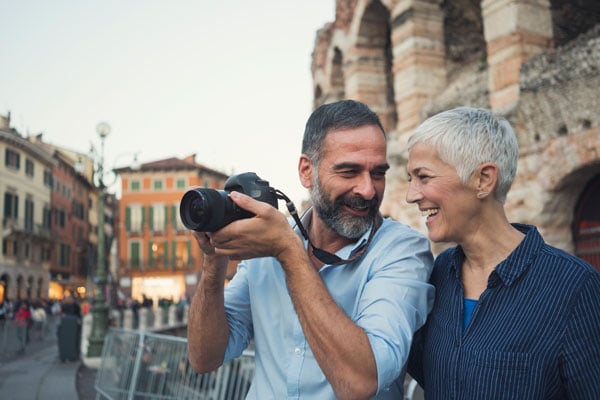 Unlimited vacation is becoming increasingly popular in today's workplace. The idea behind unlimited paid time off (PTO) is that employees are allowed to take as much time off as they want, under the expectation that productivity will not suffer. While the concept is exciting, it can also be confusing. If your workplace has recently implemented this policy or you have switched to a company with unlimited PTO, expectations may be unclear on how to use it and how to communicate your time off. Here are some best practices when it comes to using unlimited vacation the right way:
Clarify goals and performance metrics – Employers trust that employees will continue to perform at the same level, if not higher. Therefore, you should identify what that means to your manager to ensure you are hitting your goals or key performance indicators each quarter. If the numbers don't add up, you may need to reassess how you've used unlimited time and determine whether it has negatively impacted your work.
Follow guidelines outlined in your employee handbook – Double-check your employee handbook to see whether guidelines accompany the unlimited policy. For example, there may be a cap set on consecutive days out of the office. Be sure to adhere to these guidelines.
Check in with your manager – If your company handbook does not include specific details on how to use the policy, put time on your manager's calendar to discuss the topic further. Ask him or her whether there are any rules around flexible PTO, at least in the beginning. Setting a few informal rules relating to the policy may make you feel more at ease, and show your manager that you take your work seriously.
Give advanced notice – Even if the policy lets you take off on short notice, be considerate of any duties that may fall on your boss or teammates while you are away. Give them as much advance notice as possible in the form of an email. Follow up with verbal reminders in the weeks and days leading up to your vacation.
Leave detailed instructions – Similar to standard vacation policies, your colleagues will need to cover your projects while you are away. Be extra detailed about the status of your work, and what needs to be done while you are away. Be respectful of everyone's time by handling any major milestones before you leave so that your coworkers can continue to focus on their own projects.
Unlimited PTO is a wonderful perk, but gauging how to use it will definitely be challenging in the beginning. If you are new to a company that has had the policy in place for some time, ask your new coworkers for advice on how to use it. You will feel comfortable using time off to book exciting tours before you know it, while your performance at work also remains consistent.