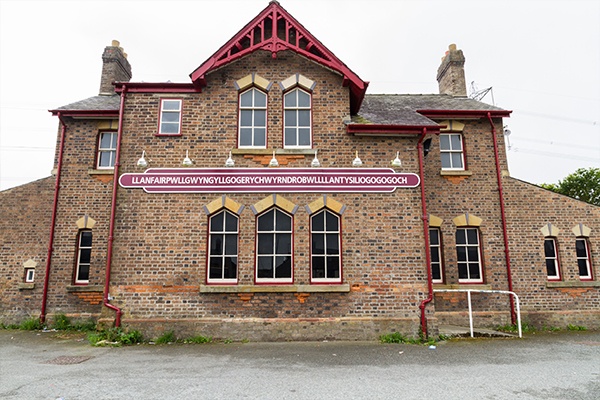 Wales is a wild country, and dramatic coastlines, lush forests and plunging waterfalls await you in this fascinating corner of Great Britain. Before you pack your bags to head to this rugged paradise, there are a few tips and interesting facts you'll need to know:
Welsh Surnames—Ever wonder what the "ap" in a Welshman's last name means? Back in Medieval days people used it to link their name to their father's name. The use of "ap" actually means "son of." So Peter ap Upjohn means "Peter, the son of Upjohn."
Castle Country—Wales has more castles per square mile than any other country in the world. Original royalty—Originally the Prince of Wales was a title crowned by a Welsh Parliament, not the title given to the eldest son of the English monarch. The last Welshman to be called the Prince of Wales was Owain Glyndwr.
Small but wonderful—Despite being its own country, tiny Wales contains just 6 cities.
Natural wonders—Be prepared to be bowled over by the rugged Welsh landscape. Take time to see the waterfalls and beaches before the sun sets and you can gaze up at the blanket of stars.
Musical Mayhem—The Welsh love their music. In fact, it's called the land of song. A long tradition of male choirs and chapel choirs its modern pop and rock singers in popularity. In addition, there are bagpipe players, brass bands and drum and fife bands who keep the music playing.
The language of the Welsh—As a Celtic language, Welsh is thought to be the original British language that began to decline in local usage early in the 20th century. Now, however, the number of Welsh speakers is on the rise. The closest spoken language to ancient Welsh is Breton, which is spoken in Little Brittany, France.
Patagonian Welsh—When settlers from Wales made their way to Argentina and Chile, they brought a form of the Welsh language that soon mixed with Spanish.
It's called what?—There is a town in Wales with the second name in Europe. Llanfairpwllgwyngyllgogerychwyrndrobwllllantysiliogogogoch means "St. Mary's church in the hollow of the white hazel near to the rapid whirlpool of Llantysilio of the red cave."
Sheep galore—It's true, Welsh sheep outnumber Welsh people 3 to 1.
Ancient Monastery—The monastery of Bangor-on-Dee was founded in 560 AD, and is the oldest in Britain.
You can explore the lovely country of Wales on our Essential Britain tour. Relax in the bucolic countryside, explore ancient castles and marvel at the royal landmarks of London. Your 8-night itinerary will take you through England, Scotland and Wales. To make your plans to join this remarkable journey, call your travel consultant or YMT Vacations at 1-888-756-9072.