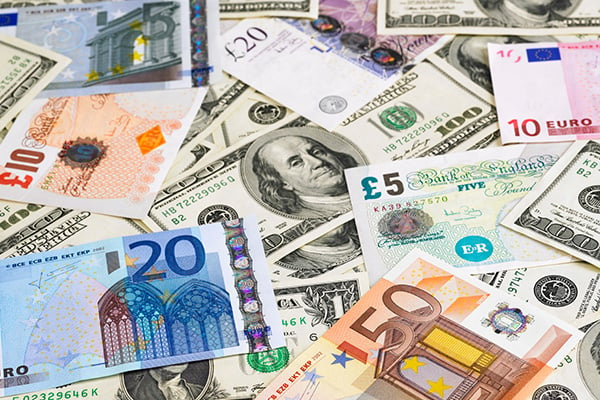 Travel savings of any kind are always worth getting excited over, so we're here with an easy-to-understand introduction to the dos and don'ts of international currency to save you time, money, and stress.
From where to exchange currency to using a credit card overseas, our five tips will help you feel confident traveling with cards and cash long before you arrive in your destination.
Understanding Exchange Rates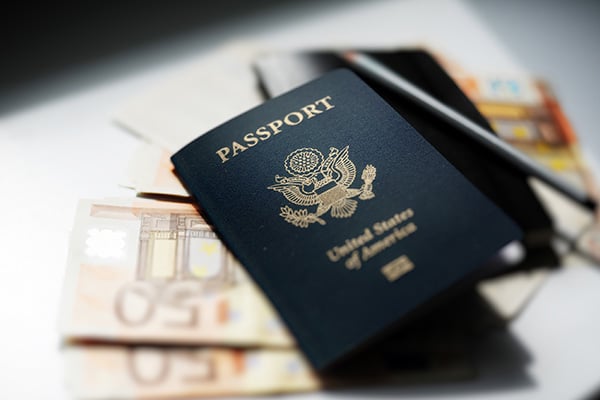 The basics
Countries and regions use different currencies to buy and sell goods and services both domestically and internationally. We have the U.S. Dollar, Japan has the Yen, much of Europe has the Euro, and so on. Each of these currencies has a different value, and the comparing these values is the exchange rate.
Why are exchange rates important?
Exchange rates allow us to compare the prices of goods, services, and financial assets across local and overseas markets. They can also reflect the stability and strength of a country's economy.
Strong vs. weak rates
Exchange rates fluctuate constantly and can vary by day and location.
A good, favorable, or "strong" exchange rate is when one dollar can buy more than its equivalent in another foreign currency. A "strengthening" dollar means that the exchange rate is improving, and the dollar is increasing in value compared to the other currency.
Alternatively, an unfavorable or "weak" exchange rate means that a dollar will not go as far when converted to a compared currency. Parity is when two currencies are equivalent. As of September 2022, the U.S. Dollar and the Euro have been experiencing parity for the last several months.
How to Convert Currency Abroad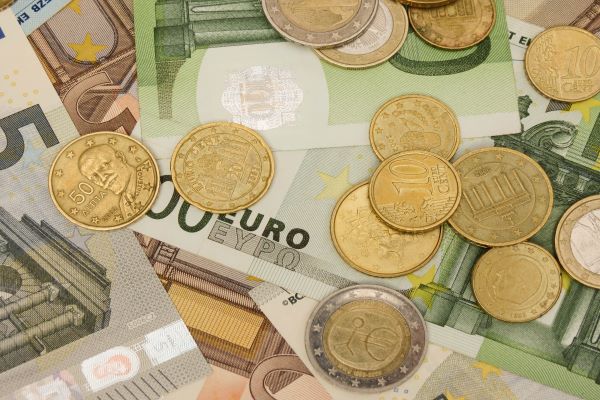 A common stress-inducing question travelers have is where to exchange currency. Many people think they should do it at the airport, but we disagree. Airport exchange rates are unfavorable, and the kiosk transactions typically include fees. Rather than exchanging money at the airport, these two alternatives are more cost-effective and hassle-free:
Convert your money at a local bank before departing on your trip
You may incur a minor fee for doing this, but the amount will be smaller than what you'll get at the airport. Plus, you can touch down in your destination and not have to worry about finding places to exchange currency.
Use an ATM to get cash while you're visiting your destination
We like this option because you can withdraw only what you need instead of walking around with lots of cash. Another benefit is that you'll get the most up-to-date exchange rate. One tip we suggest is to make sure you decline the currency conversion rate that is offered as part of the transaction to avoid being charged a conversion fee. However, you still may be charged a standard ATM processing fee, but these are usually minimal.
Want to learn more? We have four ways to carry money while traveling on our blog
.
Using a Credit Card Abroad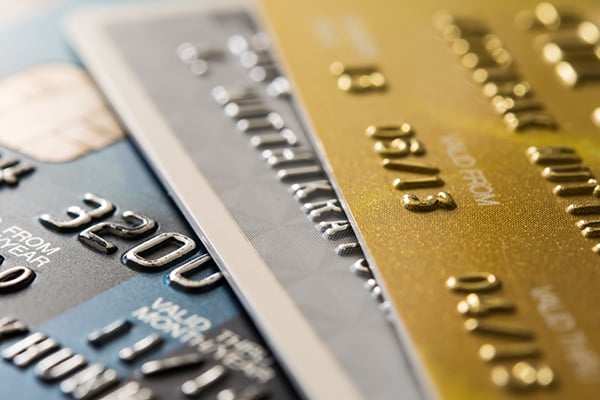 Just like when making purchases at home, you may use your credit card at any international establishment that accepts them. Note that some cards may not be accepted.
Before you leave on vacation, find out if your card waives international transaction fees. This will help save you money while abroad. You may want to notify your credit card company that you will be traveling internationally. If you call ahead of time, be sure to provide them with your travel dates and general travel location so they don't flag your card while abroad.
When you're in your destination, do not use any sort of dollar currency conversion during transactions—this is most commonly seen when withdrawing local currency from international ATMs.
Cash vs. Credit Card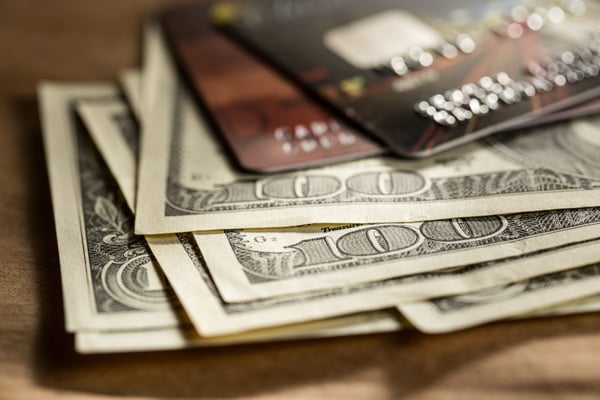 Traveling is all about being flexible. In some instances, using a credit card is the better option because they are quick and can be safer than carrying cash. Other times, cash is the way to go, like when tipping at restaurants and cafes or when making very small purchases. If you plan to visit remote locations or buy from small businesses or independent vendors, keep in mind that credit cards may not be accepted. For these reasons, in addition to having a credit card, it's best to have a small amount of cash on hand—preferably in smaller denominations.
Common International Conversion Rates
While exchange rates are volatile and fluctuate by the day and even by the hour, it's a good idea to have a basic understanding of what common exchange rates look like throughout the world. When planning your next international vacation, we recommend taking a look at exchange rates to help you find a destination that fits your budget.
For example, summer of 2022 has been a great time to visit Europe due to the parity, or equivalency, of the U.S. Dollar and the Euro. The last time the Euro was valued below $1USD was July 2002, and this exchange rate has many international travelers very excited because they're getting the most favorable exchange rate in decades.
Average International Exchange Rates – Summer 2022 (June-August)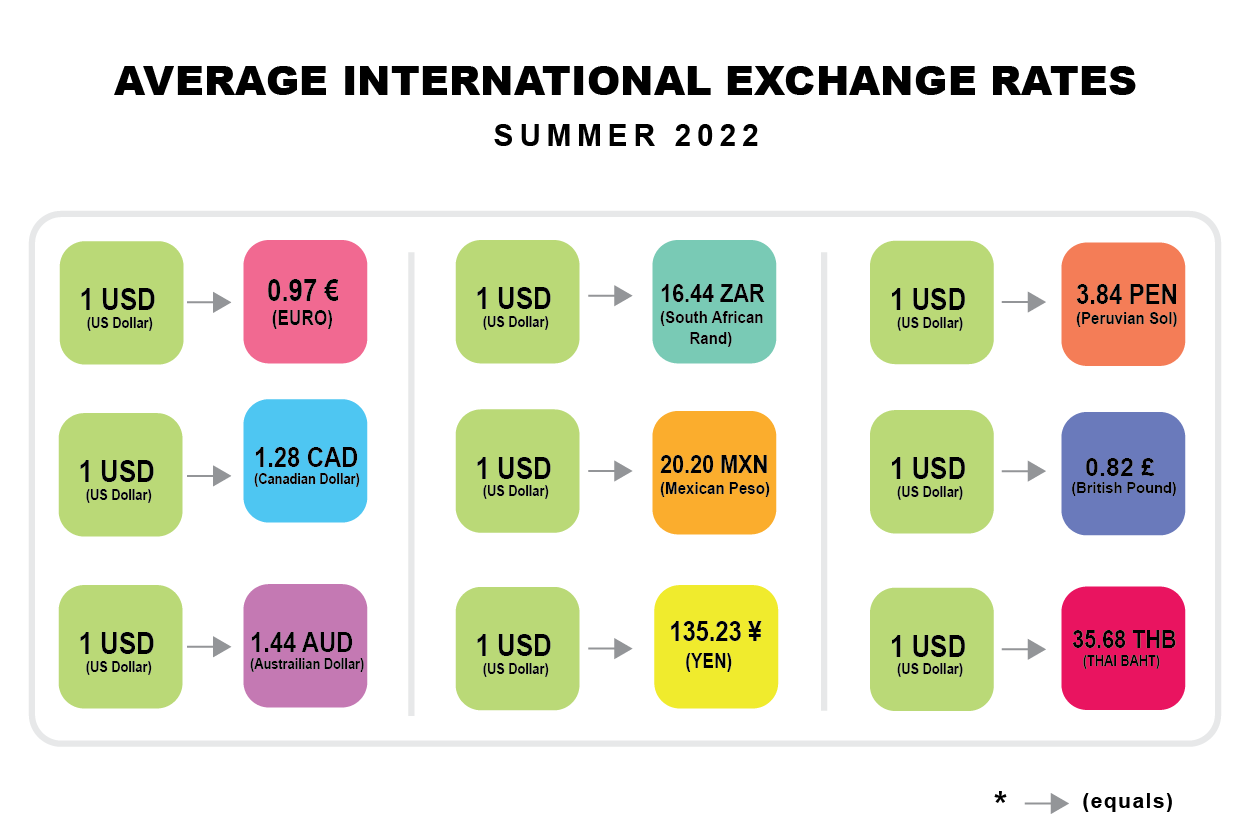 This Way to Enjoy Stress-Free Travel
Now that you know more about exchange rates and how to best use your money abroad, it's time to start planning your international vacation! From guided group tours to great hotels and on-site ground transportation, YMT Vacations specializes in making your stress-free travel dreams a reality. Browse unforgettable vacation packages to Europe, Asia, Africa, Australia, and the Americas. To learn more, contact your travel professional or call YMT Vacations at 1-888-756-9072.