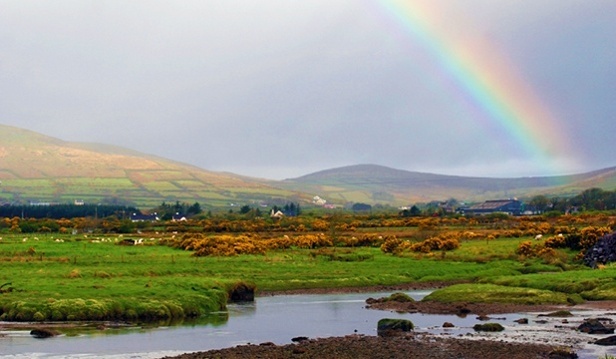 There's nothing quite like the sound of an Irish brogue rolling off the tongue of a silver-headed Dubliner. Before you make your way to the Emerald Isle, here are 13 Irish phrases you'll need to acquaint yourself with before your Ireland tour:

Local phrases to master for Ireland Vacations
You're sound. -- The Irishman's stamp of approval. It's the equivalent of saying someone is cool and you have nothing but good things to say about the person.
I'm grand. -- The Irish are notorious for overstating things. In fact, the phrase 'I'm grand,' is not very grand at all. It is simply of way of saying that you're okay.
What's the craic? -- This phrase is used to ask someone 'how are you?'
Would you stop acting the maggot? -- A favorite of mothers the country over, it means 'stop what you're doing right now!'
What are you on about? -- When you've lost the thread of the conversation or are coming to the story mid-way through, this is a way to clarify what is being talked about.
Wee or Bit -- Something that is small in size.
Trousers and Pants -- 'Trousers' are what we would call pants while 'pants' are how the Irish refer to underwear. It's best not to get these mixed up.
Toilet or the Jacks -- The Irish term for the restroom.
Top of the Morning -- While generally considered to mean 'good morning,' no one in Ireland actually uses the clichéd phrase. It's a sure way to stand out amongst the locals.
Arseways -- To do something wrong, as in 'we tried to find the pub but got lost and things went arseways on us.'
Wet the tea. -- A way of asking for someone to throw a couple teabags in the pot and add some boiling water.
Pint of gat -- Another way to order up a pint of Guinness.
A whale of a time! -- An expression of good fun. When you stay out all night singing with the band you've had 'a whale of a time.'
Ready to plan your tour of Ireland?
Practice your best brogue and new Irish phrases on our Best of Ireland tour. The 12-day itinerary takes you throughout the Emerald Isle, from Blarney Castle and the Ring of Kerry to Giant's Causeway and St. Patrick's Cathedral and even Titanic Belfast. To make your plans to join this journey or one of our other Europe vacations, call your travel consultant or YMT Vacations at 1-800-816-9752.