---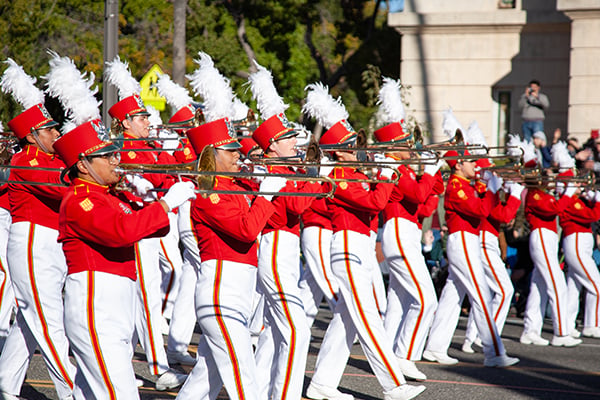 Back when it all began, the Rose Parade was a way for privileged families with names like Wrigley, Gamble, and Busch to show off their new home in California to friends and family back East.
It was 1890 and the group had recently taken up residence in Pasadena's Orange Grove in palatial homes along what became known as Millionaire's Row.
Professor Charles F. Holder, a member of the exclusive Valley Hunt Club where they were all members, once wrote, "In New York, people are buried in snow. Here our flowers are blooming and our oranges are about to bear. Let's hold a festival to tell the world about our paradise."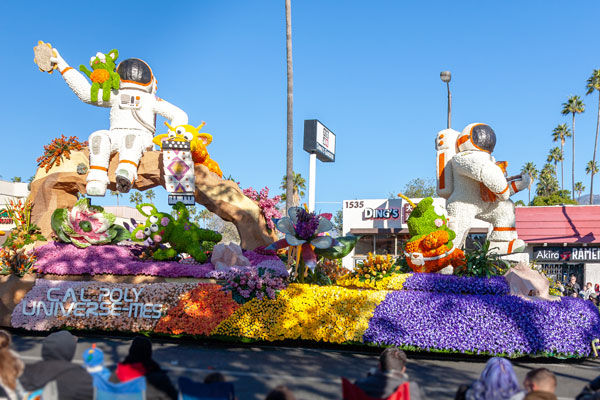 And so the Tournament of Roses began more than 120 years ago. The first parade featured simple carriages covered in flowers and a queen elected by the student body of the local high school. Today, there are 100-foot floats with live animation and special effects.
However, true to its beginnings, each float in the parade must still be covered entirely of organic material and the weather in Pasadena remains something worth bragging about.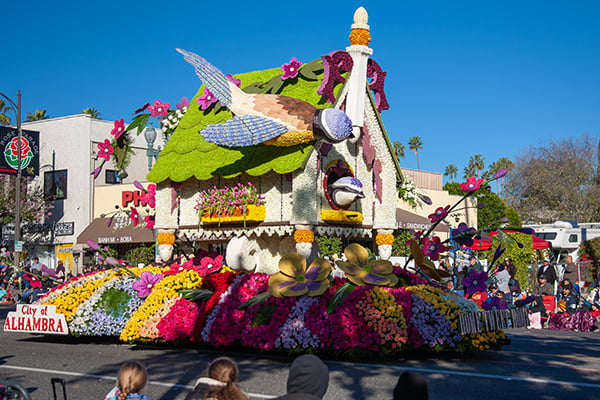 Even if the morning weather turns a chilly 30 degrees like it did last year, it warms quickly. The skies are always blue and the sun continues to shines -- making this parade one of the most beautiful in our nation. And it's still true what they say, it really doesn't rain on our parade. In fact, in the last 40 years it has only rained once!
JOIN US AT THE ROSE PARADE
YMT Vacations offers an amazing Rose Parade tour package! Be fully immersed in the pomp and circumstance of the 133rd Rose Parade on this unforgettable tour of the City of Angels.
Our guests also enjoy grandstand seating at an ideal location along the parade route, as well as convenient parking and guided assistance. For more information or to make your reservation, call your Travel Consultant or 1-888-756-9072.