---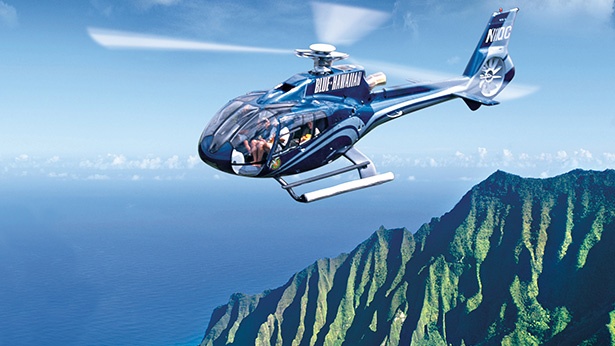 So you're going to Hawaii. You already know you'll go to Pear Harbor and Volcanoes National Park, but what about those lesser-known experiences that you won't want to miss? Here are five unforgettable things that may not have made your travel radar but are sure to make a memory.
Polynesian Cultural Center
This living history museum features authentic Polynesian villages, native activities and local cuisine. Let a Tahitian villager show you how to chuck a spear hard enough to knock a coconut off a pole 20 feet away. Try your hand at starting a fire by rubbing two sticks together or learn how to crack open a coconut using just a small stone in a Samoan family hut. And if you're up for it, you can even get a fierce Maori tattoo (temporary, of course).
The Na Pali Coast
The Na Pali Coast offers some of the best views of Kauai, great natural surroundings and thrilling outdoor experiences. It's the best of Mother Nature's handiwork without the tourist crowds. Grab a comfy seat aboard a helicopter tour for a bird's eye view of the isolated island or take in the rocky coastline from a boat or kayak tour. More adventurous visitors can try hiking the 11-mile Kalalau Trail or the scenic Awaawapuhi Trail that leads to some spectacular overlooks.
Walk on Lava
For most of us, living alongside an active volcano seems unthinkable. But just outside Volcanoes National Park you'll find the remains of the town of Kalapana that existed for years in the shadow of nature's fury. When Kilauea's flow finally overtook the town in 1990, it left behind a wall of hardened, black lava in its wake. Visitors can now hike this eerie volcanic ghost town, discovering the remnants of life that now poke through the surface of the newly-formed rock. At the end of the walk you'll be rewarded with scenic views of a dramatic black sand beach.
Hiking Diamond Head Crater
For 360-degree panoramic views that include green mountains, dramatic coastline, and the city of Waikiki take a hike to the summit of Diamond Head Crater. Your ascent to the highest point on the crater takes just 45 minutes and the reward at the end of the hike is simply unforgettable.
Chasing Rainbow
Since much of Hawaii is made up of rain forests the weather patterns there are a bit erratic. One minute the skies can be clear and the next the clouds will become pregnant with rain. Be on the lookout for the colorful rainbows that paint the landscape and grab your camera to capture the memory.
We invite you to come, explore and discover what awaits you with the dawn of each new day in paradise. Just don't forget to throw a flower lei into the ocean before you leave. It's the surest way to ensure you'll return again. You'll have plenty of time to explore all this and more on YMT Vacations Hawaii Four-Island Tour. To learn more about this 13-day journey, or to make your reservations to join us, call your travel agent or 1-888-756-9072.
---