---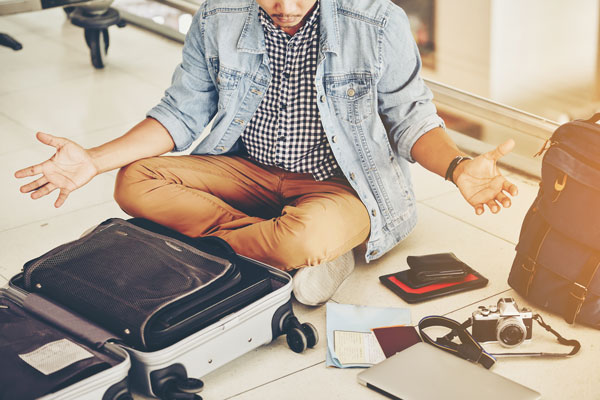 Taking a phone on vacation makes it easy to keep in touch with loved ones, stay updated on the latest news, and take photos during your trip. But according to technology company Asurion, 1 in 5 travelers have:
Lost their phone
Experienced phone damage
Had their phone stolen
With the right preparation and steps, you can protect yourself against and recover quickly from a setback with your phone.
Preventative Measures
To avoid losing your phone in the future, here are several preventative measures you can take.
Protect your devices and important documents during your travels
Secure your purse or backpack carefully when opening and closing it on a daily basis.
Purchase a device protection package from your carrier or insurance company to cover loss, damage, and theft
Enable the Find-My-Phone feature on your smartphone device
Track Your Phone
In order to track the phone:
Activate the Find-My-Phone function before departing for vacation
Turn on your phone and connect it to WiFi or cellular service
Both iPhone and Android phones have this feature, which can help recover a lost or stolen phone. You'll need a web browser or another Apple device with your iCloud login to access this feature.
Through the Find-My-Phone function, Apple and Android will give you:
A pinpoint on a map where your phone is located
The last known location of your phone before a signal is lost

Including running out of battery
Including someone turning the phone off
Including someone switching the phone to airplane mode
Phones set to airplane mode the entire trip will be untraceable as there is no data transmission to the device. If you connect to WiFi while on airplane mode, Apple and Android will be able to triangulate a location from where you were during that connection.
What To Do If You Lose Your Phone
Here is a helpful checklist of what to do if you lose your phone overseas.
Try to Find It
Your phone may have accidentally fallen out of your pocket or bag. After searching the area, ask your travel companions or friendly strangers if you can borrow their phone. Call and text your number to see if someone answers. When texting, provide a phone number where someone can call you back.
Next, make a list of where you've been. If possible, go back to those locations and inquire if anyone has found or turned in a lost phone.
Change Passwords
A lost phone overseas may cause a security threat to your personal identity if you have credit cards attached to your apps. After a few hours of attempting to find your phone, it's time to change passwords. Update passwords for email and apps that utilize your credit cards.
If you have a laptop or can get access to a computer at your hotel, monitor your apps and bank accounts every few hours. Look out for strange activities or unfamiliar purchases.
Call Your Wireless Carrier
If you are unable to get a response when trying to call or text your phone, consider suspending your service. Your U.S. carrier will be able to lock the SIM card associated with your device and provide a new one once you get home. This prevents others from making expensive international calls on the device and is a step to take if you are certain the phone has been stolen.
Alert Local Authorities
If you believe your phone is gone for good, file a report with local authorities. Your YMT Vacations tour guide can assist with translating if locals do not speak English. Get a copy of the report as a paper trail could be helpful if you file an insurance claim, or if your personal information was breached.
Wipe the Phone
Once you erase your phone, you will no longer be able to track it. You will also lose any information that is not backed up. However, wiping the phone is the best way to protect your personal information. Erase your data remotely through the Find-My-Phone app for both iOS and Android.
Plan Ahead
With a bit of planning, you can secure your devices properly before and during your trip. For example, you will not have the ability to wipe your data remotely if you don't install the Find-My-Phone app before departing. Securing your belongings and keeping a careful eye on them goes a long way to ensuring nothing happens to them. In the event of a missing phone, follow the steps above to systematically protect yourself. With these strategies it will be easy to enjoy a fun and stress-free vacation!
---