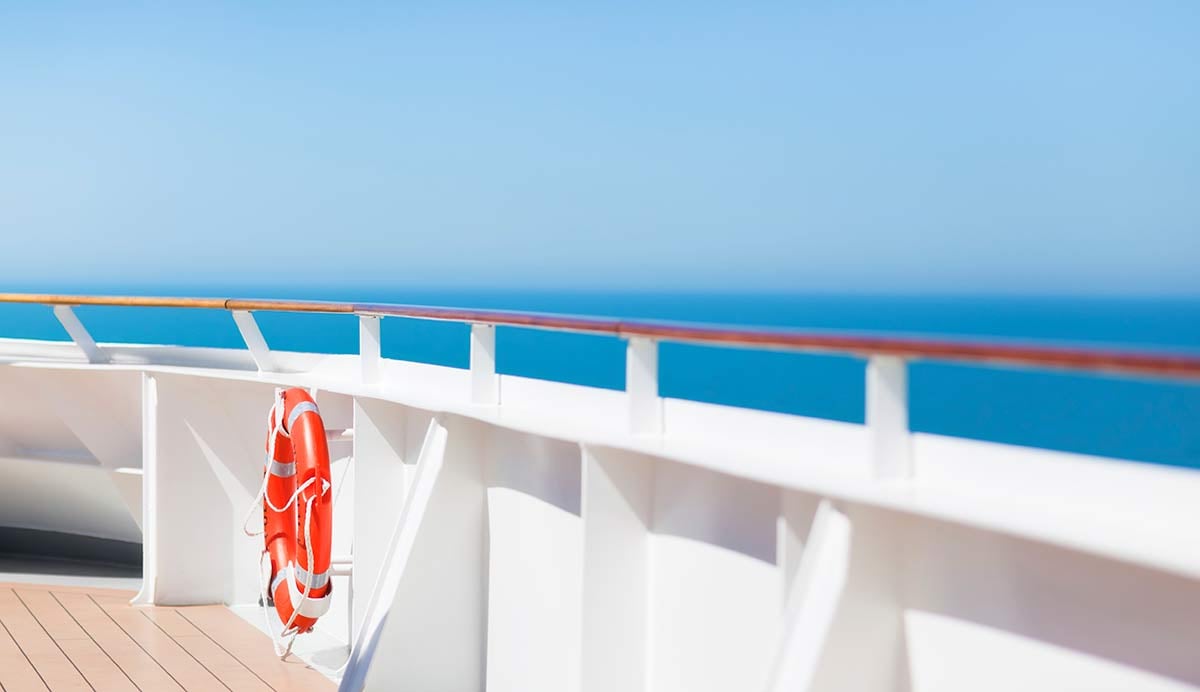 In the golden days of travel a transatlantic crossing was only for the fabulously rich and famous, but today anyone can enjoy a grand ocean voyage. With a nice mix of days spent on the water and in port, this land and sea vacation proves that the joy is truly in the journey. Here are some things to consider when embarking on a transatlantic cruise:
Bring Some Lazy Day Diversions -- Most sailings have around six consecutive days at sea. We suggest bringing a good collection of books, movies, sewing, crafts or cards to occupy you. Even better, take advantage of the planned ship activities, especially those that highlight your upcoming ports of call.
Watch Your Weight -- Weight gain and swelling are common with longer cruises. Avoid adding extra salt, request low-sodium meals and most importantly, drink plenty of water.
Stay Active -- Another way to avoid those extra pounds, and to keep your circulation moving is to exercise. You can log in some serious miles walking the ship's track.
Stem Off Sea Sickness -- Since most transatlantic ships are large vessels that cross during the calmer months, sea sickness is not as much of a problem as you'd think. However, if you are prone to getting queasy, book a cabin mid-ship on a lower floor, since these rooms tend to experience less movement. You can also try over-the-counter medications and patches. If all else fails, visit the on-board clinic for a motion-sickness shot.
Pack for the Occasion – Journeys across the world include a little bit of everything...so you have to pack accordingly. That may mean a swimsuit for the Caribbean and a smart outfit for European nights on the town. Since it can get pretty chilly mid-ocean, pack a jacket, sweater and multiple layers to ensure your comfort. And don't forget those formal nights on board.
Pace Yourself -- Plan to relax and unwind during the crossing. Since you'll have six days at sea, use this time to rest while making the most of the activities on the front and back end. While you're in port you can sightsee, take a tour, or book an excursion, knowing you have plenty of time to recuperate later.
YMT Vacations invites you to join us on one of our transatlantic crossings, including the Romantic France & Transatlantic Cruise. This 23-day journey features 11 cities, including sightseeing in Nice & Monaco. To join this exciting journey, call your travel consultant or YMT Vacations at 1-888-756-9072.