---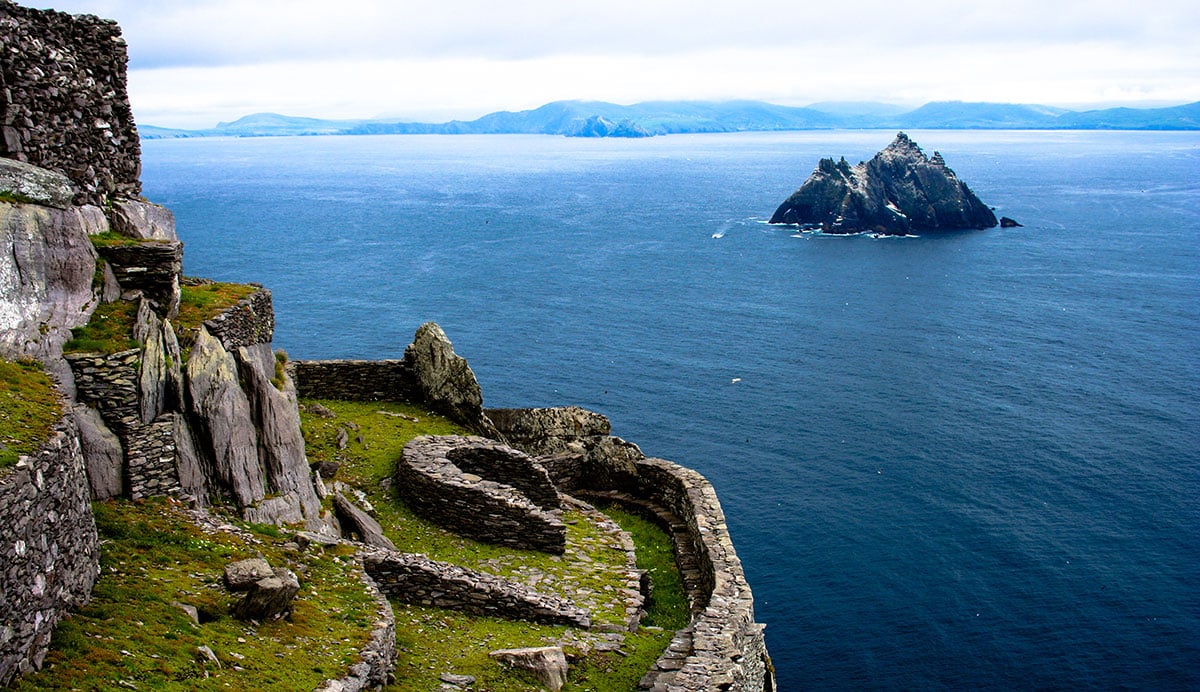 May 4 is known worldwide as Star Wars Day. And the reason? "May The Fourth be With You" sounds just like "May the Force Be With You," and Star Wars fans love nothing better than a good pun.
---
The Star Wars franchise is 41 years old this month, but passion for George Lucas' greatest story is still going strong. The most recent installment, Star Wars: The Last Jedi, made over $1.3B worldwide, with a lot of attention being paid to the film's extraordinary visuals—especially the breathtaking locations. Ahch-To, the isolated oceanic planet where Luke Skywalker lives in exile at the start of the film, proved to be one of the standouts. It's a desolate site—craggy cliffs towering over turbulent seas—and is the perfect backdrop for the ongoing battle against the Dark Side.

It's also an incredibly beautiful location, and one of several instantly memorable Star Wars: The Last Jedi backdrops that don't exist in a galaxy far, far way, but on Ireland's Wild Atlantic way.

Skellig Michael is a tiny island off the coast of Kerry that was once settled by 6th century monks and is now only accessible by boat. It's been declared a UNESCO World Heritage Site and is the most instantly recognizable filming location. Perched 714 feet above the sea, Skellig Michael is first seen in a long shot at the very end of Star Wars: The Force Awakens, and reappears along with Malin Head, Donegal, Loop Head, County Clare, and Brow Head in County Cork, as stands-in for Ahch-To in The Last Jedi.

The Wild Atlantic Way is unlike anywhere else in the world—and is a highlight of our Best of Ireland itinerary. You'll see the Wild Atlantic Way as we circle the Ring of Kerry, taking in the rocky scenery as well as the famous Irish hospitality. You'll enjoy the dramatic vistas, vivid green grass, and the sounds of the turbulent Atlantic far below.

Ireland is an incredible place to visit, whether you're there to film the year's biggest blockbuster or to take a relaxing 12-day vacation. We'd love to have you come with us on one of our tours. To reserve a spot on this trip to the Ireland and the Wild Atlantic Way, contact your travel professional or call YMT Vacations at 1-888-756-9072.

And, as always, may the Force be with you.


---