---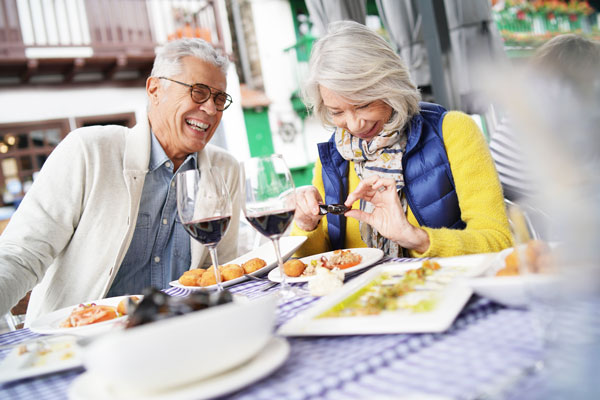 Lisbon's Mercado da Ribeira is a beloved culinary institution in a city known for its stellar cuisine. It has long been an excellent neighborhood market; bringing locals flocking to the Cais do Sodré district for their flowers, fresh produce, meats, and seafood for over 125 years.
In 2014, the space was transformed. Time Out Group, an international media brand devoted to uncovering the best food, drink, and entertainment options in cities around the world, set out to try an entirely new concept.
Welcome to Mercado da Ribeira
Half of the Mercado da Ribeira is still a traditional market overflowing with locally sourced ingredients, but the other half houses Time Out Market Lisboa, arguably Europe's finest food court. The venue contains a wide selection of semi-permanent kiosks that offer everything from regional specialties to trendy treats and traditional food to gourmet food options.
Inside this riverside market, you'll find some of Lisbon's top eateries, including Michelin Star-rated restaurants. The Time Out Market is a great chance to savor creations from the world's top chefs – without waiting for a reservation.
Best Restaurants in Mercado da Ribeira
This hand-curated selection of restaurants, booths, bakeries, and bars is a fun and unique way to experience Lisbon's cuisine and culture in what has become one of the most popular foodie hangouts in the city.
The options can feel a bit overwhelming, but we have some great suggestions of where to go, and advice on how to make the most of your time at the Mercado da Ribeira.
The Best Portuguese Restaurants in Mercado da Ribeiria
Portugal is known for its fabulous cuisine. A point of national pride, the food is flavorful, fresh, and famously well-balanced. From the humble custard tarts available at Manteigaria to the elegantly reimagined classics served at Alexandre Silva, the Portuguese food prepared at Mercado da Ribiera promises to be a highlight of your trip.
The Best International Delights
Lisbon has been a cultural melting pot for generations, a fact reflected deliciously in the city's excellent international restaurants.
Whether you're craving a taste of home in a juicy American-style burger from Ground Burger, or you want to sample a scrumptious French éclair from L'éclair, you have ample opportunities to taste test across the world without ever leaving the Mercado da Ribeira.
The Best Desserts and Sweets
What meal is complete without a sweet conclusion? Sample delicious desserts from Lisbon's best restaurants.
The Best Places to Grab a Drink
Thirsty? Mercado da Ribeira has a wide array of stalls to grab a drink, including many delicious non-alcoholic options.
The Best Advice on How to Enjoy Mercado da Ribera
With so many options to choose from, where do you start? Here's some expert advice on how to best enjoy the market.
"Sea" Your Food Differently
While it's tempting to stick with the familiar – like juicy burgers or brilliantly simple pizza – why not try something fresh, pulled straight from the nearby Atlantic. Lisbon has some of the world's best seafood, and every dish served at the Time Out Market has been vetted, so you can count on its beautiful execution.
Get to Know the Locals
After you've surveyed the stalls inside this canteen-style food hall, settle in at one of the communal wooden tables in the center of the market. Not only does it give you a great chance to strike up a conversation with locals, it's a good way to survey the dishes you may have missed—and can go back to for your next round.
Go Off the Clock
Due to its popularity, the Mercado can get busy around mealtimes. Opt instead to visit in the afternoon, or stop in for a late-night dinner. The market is open until midnight Sunday through Wednesday, and until 2 a.m. from Thursday through Saturday nights.
Picnic Provisions
If the weather is nice enough to eat outside, pop by the eastern half of the market to pick up fresh produce and traditional regional specialties for the perfect Portuguese picnic.
Go Tapas Style
Rather than picking a single entree, gather your group together and choose a variety of plates to enjoy tapas style. Pass them around and sample a veritable smorgasbord of sweet, savory, delectable flavors.
Visit the Lisbon Food Hall with YMT Vacations!
Pack your bags and explore the city of Lisbon on YMT Vacations' Journey through Spain & Portugal Tour, or Portugal & the Douro Valley river cruise. Portugal is full of incredible food, wine, and stunning beauty that you need to experience for yourself.
For information, or to make your plans to join this journey-of-a-lifetime, call your travel consultant or YMT Vacations at 1-888-756-9072.