---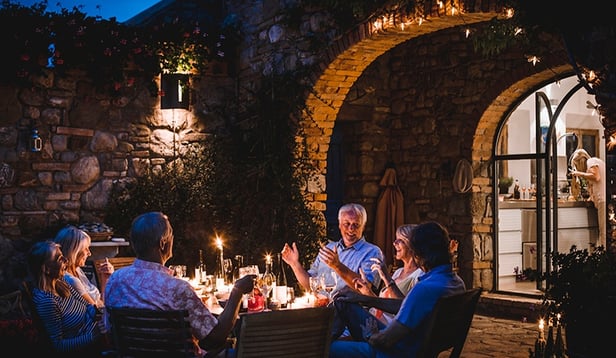 It's your first time in Italy and you're looking to mind your manners with the locals. While accustomed to Americans, the Italians do appreciate a certain amount of decorum from visitors traveling within the country. Here are the top tips for proper Italian travel etiquette:
---
Like most foreign countries, Italians appreciate your attempt to speak the language. Learn a few simple phrases -- a little effort goes a long way.
Don't eat and run. The Italian concept of dining includes savoring one's food, so avoid eating while walking or taking public transportation. The only exception is gelato.
Don't order coffee with your meal. As a digestive, coffee is to be enjoyed after eating.
Don't order coffee with milk after noon. Italians stick with kosher rules and do not mix diary with meat after the mid-day.
There is no fast lane in Italy. It is very rude and unsafe to ride in the left-hand lane unless you are passing another car.
Alert the wait staff. Since it is considered rude for a waiter to bring the bill before you've had time to linger over your food and wine, you must ask for the bill by simply saying "Il conto, per favore."
Keep the dress code. Most churches and ruins favor a dress code, so avoid shorts or miniskirts in these locales as well as in restaurants. Also note that most Italians dress to impress rather than for comfort.
Don't ask for olive oil and vinegar for dipping. Bread is meant to be swiped in the leftover sauce of your pasta dish.
Hold the cheese please. Italians do not sprinkle their pizza with parmigiano; only use the type of cheese that is offered and only on the dish it accompanies.
Breakfast is a very small meal, typically only coffee and a pastry. Do not expect a hearty American-style breakfast unless your hotel advertises this.
Social etiquette requires that you linger a while with Italians. Even if you're in a hurry, resist the urge to rush off before having a friendly conversation.
Avoid ordering tap water as most Italians drink bottled water at restaurants.
Don't expect restaurants to remain open past meal times. Most restaurants and bars have very specific opening times and many close during the afternoon hours.
Don't anticipate the same type of service common in the states. It's true most restaurants and stores do not hold to a strict customer-service model so sit back, relax, and be patient.
Don't overtip in Italy. It's a fact, you do not need to leave a gratuity. Most Italians only tip when rounding up the bill or when the service is exceptional.
---
You can explore the wonders of Italy on YMT Vacations' Bella Italia Tour. This 10-day Itinerary explores the majesty of Florence as well as the cities of Rome and Venice. Rise a funicular up to the ancient town of Orvieto or marvel at Pisa's Leaning Tower. Discover the Umbrian countryside town of Verona, the city of Romeo and Juliet. For make your plans to join this once-in-a-lifetime tour, call your travel consultant or YMT Vacations at 1-888-756-9072.
---