The Pacific Northwest is one of the most scenic and beautiful areas of the United States, boasting diverse sights such as beaches, mountains, and much more. In addition to being famous for its gorgeous scenery, the Pacific Northwest also features some of the most charming towns with delicious food, art, and quaint shops.
When planning a trip to this region, there are some spots you won't want to miss. Luckily, a guided tour makes it easy to see the top sights. Read on to find out the top places to visit in the Pacific Northwest, and let us help you experience one of the best Pacific Northwest vacations.
Washington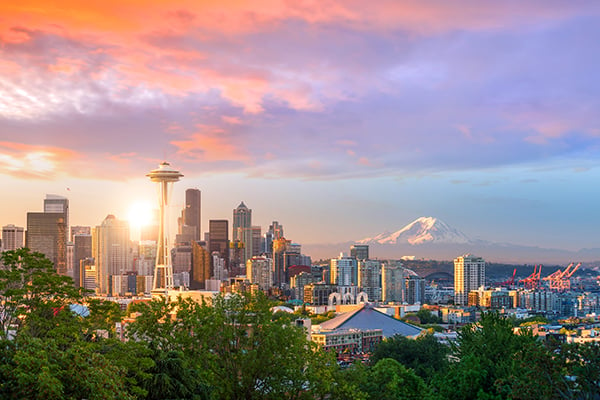 You'll find many beautiful places in Washington, but Seattle and Mount St. Helens are two must-see stops in this state.
Seattle – The Emerald City, known for its stunning natural beauty, is home to the exciting Pike Place Market and the Space Needle. It also offers bustling cafés and a popular music and arts scene.
Pike Place Market – Pike Place Market is a unique community located in the heart of downtown Seattle. This vibrant market is made up of hundreds of farmers, craftspeople, and small businesses. Don't miss the fishmongers, located on the market's upper street level. These showmen are known for tossing purchased fish through the air before wrapping it up for customers.
Space Needle –

Standing at 606 feet tall, the Space Needle is an observation tower located in the Lower Queen Anne neighborhood. You'll see spectacular views of the downtown Seattle skyline, the Olympic and Cascade Mountains, Mount Rainier, Mount Baker, Elliott Bay, and various islands in Puget Sound. These are incomparable views of the Pacific Northwest mountains that you'll want to soak in and enjoy.

Mount St. Helens – Famous for erupting in 1980, Mount St. Helens is an active stratovolcano in Washington that is part of the Cascade Range. Since the ash settled, it has become a popular area for visitors who enjoy experiencing its numerous trails, viewpoints, and educational resources.
Oregon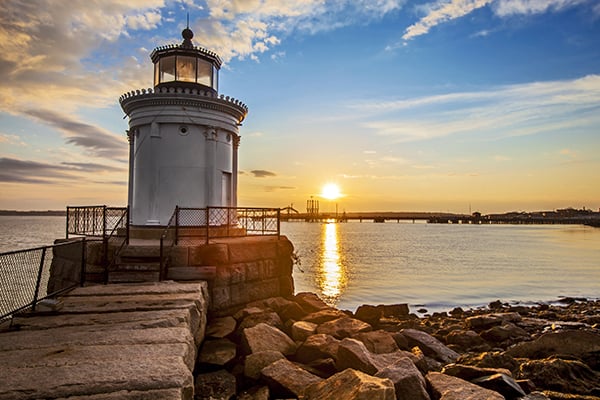 Oregon is a lush state offering many scenic tourist attractions, including a wide variety of beautiful Pacific Northwest beaches and coastal landscapes. Must-see locations while visiting Oregon include Portland, the Cascade Mountains, and Crater Lake National Park.
Portland –

Portland is widely considered one of the best places to visit in the Pacific Northwest. It is surrounded by some of the most gorgeous landscapes in the United States. One must-see site is the International Rose Test Garden. This is one of the city's best-known attractions featuring over 10,000 rose bushes of approximately 650 varieties.

Cascade Mountains – Named for waterfalls, the Cascade Mountain Range boasts hundreds of them, both big and small, that are astonishing to see. You'll love setting your sights on Multnomah Falls, probably the most famous of the falls, located on the Oregon side of the Columbia River Gorge.
Crater Lake National Park – Crater Lake has a depth of 1,943 feet, making it the deepest lake in the United States and the ninth deepest lake in the world. Its fresh water is some of the clearest found anywhere in the world. The park has about 40 caves, and there's a log named the Old Man of the Lake – which has been floating upright in Crater Lake for over 100 years!
Northern California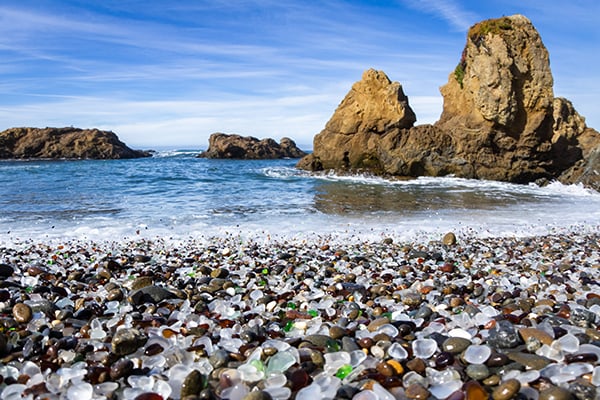 Northern California, like Washington and Oregon, offers the best of both worlds. It has beautiful scenic spots in cities, as well as in national and state parks. San Francisco, Redwood National Park, and Glass Beach are three spots you'll want on your itinerary.
San Francisco

–

San Francisco boasts a diverse culture, fantastic scenery (with plenty of

astounding views),

and great food. The Golden Gate Bridge and Alcatraz are two of the most popular sites.

Golden Gate Bridge –

Built in 1937, the Golden Gate Bridge offers a unique sensory experience. Take in its tremendous 746-foot-tall towers, sweeping main cables, Art Deco styling, and unmistakable International Orange color.

Alcatraz – Located in San Francisco Bay, Alcatraz Island is most known for housing a federal prison. The prison closed in 1963 after being in operation for 29 years. While it has a reputation of being America's most haunted prison, it's also home to a lighthouse, a former military fort, and tons of natural beauty.

Redwood National Park – Home of the world's tallest trees, Redwood National Park protects nearly half of the world's old-growth redwoods. The park's forests, hills, rivers, and coastline support a rich mosaic of life. It is home to Roosevelt Elk, whales, seals, and seasonal wildflowers. We'll give you plenty of time to enjoy this

national park.
Glass Beach – This is one of the most unique and well-known Pacific Northwest beaches. It is a southern beach of MacKerricher State Park in Fort Bragg. The name comes from the numerous smooth, colorful glass pieces that you can find mixed into the pebbly beach.
Plan Your Pacific Northwest Trip
Excited about taking a vacation to the Pacific Northwest and experiencing all of these amazing sites firsthand? Our Sights of the Pacific Northwest Tour travels from Seattle to San Francisco and will ensure you get to visit all of these top spots.
Let us do the heavy lifting for you so you can relax and just enjoy your trip. To learn more or to make your reservation to join us, call your travel agent or 1-888-756-9072.
Be sure to also check out the many other tours we have available in the USA .