---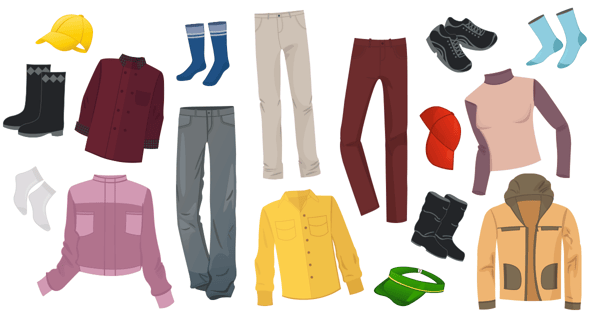 Whether you're hiking Canadian Rockies or visiting the mountains stateside, you'll want to be prepared for your trip. Packing can be one of the most stressful parts of preparing for any vacation. A trip to the Rocky Mountains between May and September is no different.
This guide will provide you with useful tips and a packing checklist for traveling to the Rocky Mountains.
Monitor The Weather
When visiting the Canadian and US Rockies you can count on shifts in weather throughout the day. This is true even during the summer months. You'll want to monitor weather in the Rocky Mountains ahead of your guided tour with YMT Vacations.
Best Packing Strategy For a Trip to the Rocky Mountains
Be sure to pack transitional clothing for changes in elevation. Stay comfy by preparing for changes in temperature throughout your day.
Temperatures in the 30s are not unheard of during the morning hours, while highs usually reach the 60s and 70s. What to wear in Canadian Rockies requires clothes that can transition during the day.
What to Wear in the Rockies
Learn how to stay warm, fight off cold weather, prepare for a day hike, and more. Here is a packing list for Rocky Mountains National Park and Canadian Rockies.
Cotton or Quick-Dry Tops
Pack cotton or quick-dry short sleeve tops for your base layer. If you plan to explore in the early morning, include a few long-sleeved options to wear as a top layer. Cold mornings will require either a light fleece sweater or hoodie. By afternoon, you can remove your top layer.
Khaki or Cotton Pants
Pack khaki's or cotton pants that will keep you comfortable throughout the day. Zip-off pants that convert into shorts are useful for changing temperatures. If you expect warm weather during your vacation, gym shorts or yoga pants may be preferred.
Comfortable Shoes for Exploring
Wear a pair of breathable, waterproof, and supportive boots or sneakers for walks in the Rockies. Comfortable shoes are important to keep your feet feeling good throughout your trip. Flip-flops and sandals are great for activities such as exploring the town or dining with fellow travelers.
Be Prepared with a Waterproof Jacket
Does the forecast show rainy or windy conditions while you will be hiking in the Rocky Mountains? If so, pack a waterproof jacket. You may keep it in your backpack for easy access. If the weather forecast shows colder temperatures, pack a thicker, parka-like jacket with insulation.
Best Gear For a Rocky Mountains Vacation
You'll need more than clothes to be prepared or a Rocky Mountain trip. Learn about which pieces of gear will set you up for success in the Rockies.
Seasonal Accessories
Various accessories can help to ensure your comfort throughout your tour.
Gloves
Warm hat
Scarf
Insect repellent
Sunscreen
Fortunately, they are all light enough for you to take with you on a daily basis.
Backpack to Carry the Essentials
A backpack is the best way to your carry essentials when you are out all day on walks or sightseeing tours. Not only does it keep your hands-free to take pictures but it also balances the weight on your back for maximum comfort.
Depending on the forecast, consider a water-resistant or waterproof backpack. Water-resistant options will keep your items dry during light drizzle or rain. Waterproof backpacks keep your stuff dry, even when completely submerged in water.
Bottle For Liquids
Staying hydrated is important in the Rocky Mountains. Sometimes the air can be so dry that your sweat evaporates without you noticing. Avoid dizziness, nausea, and headaches by sipping on liquids every 20 minutes. Liquids you may opt for include water or a sports drink with electrolytes.
Healthy Snacks
If you plan to be away from shops for most of your day, keep snacks in your daypack. Great options include:
Energy bars
Trail mix
Granola
Dried fruit
Nuts
Packing your favorites snacks is probably more affordable than by buying them in touristy areas.
Binoculars for Sightseeing
Imagine witnessing the beauty of animals grazing in a distant meadow, or rock climbers scaling a steep cliff. Binoculars will give you an edge on your travel companions; you will see faraway details with greater precision and clarity. Choose a lightweight, waterproof pair with 7-10x magnification.
Medication
As with any trip, you should pack all your required medications. Keep them in your handbag or backpack at all times.
Plan Ahead
Prepare for your trip by looking at the expected forecast during your travels. Doing so will provide the best guidance on whether to pack warm clothing and in what quantity.
The US & Canadian Rocky Mountains are a magical place to visit during the summer. Your YMT Vacations tour will introduce you to some of the world's most picturesque landscapes.