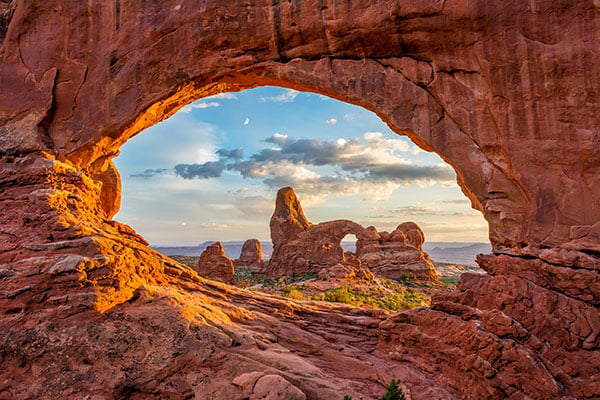 The United States boasts 62 national parks spread over 31 states and territories. These range from small parks to large, famous ones such as Yellowstone and its most popular attraction, Old Faithful.
The western part of the U.S. has the most national parks, including the acclaimed Yosemite, Yellowstone, Grand Canyon, Arches, and Sequoia National Parks. That makes the west an ideal destination to easily explore a variety of parks. These are our top five western national parks for first-timers.
Explore the Scenic Yellowstone National Park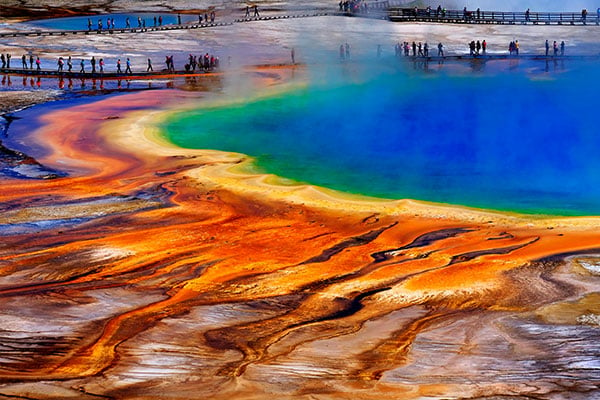 Located mainly in Wyoming, Yellowstone became the first designated national park in the United States in 1872. Yellowstone is renowned for its geothermal features like waterfalls, hot springs, and geysers. The most famous geyser in the world is Old Faithful. As the name implies, she reliably erupts about every 90 minutes with a towering flourish.
There is plenty more to see in Yellowstone, and you'll need a few days to see it all. Explore Mammoth Hot Springs and Yellowstone Lake. Wildlife is abundant, especially in the scenic Lamar Valley where you may set your eyes upon pronghorn antelope, bears, and wolves.
Experience the Red Rocks of Grand Canyon National Park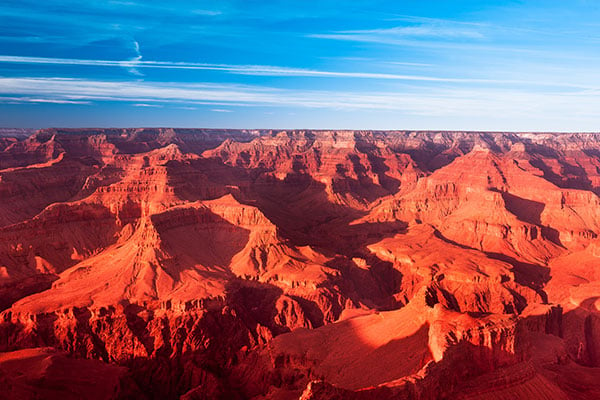 For decades, families have packed up the car and traveled west on a cross-country trip, stopping to see one of the Wonders of the World — the Grand Canyon. For spectacular views, explore the canyon from above with a helicopter tour.
The Colorado River carved a path through Arizona's red-rock landscape to form this geological phenomenon. Visit the Yavapai Museum of Geology to learn more about the history of the red rocks.
Marvel at the Rock Formations in Yosemite National Park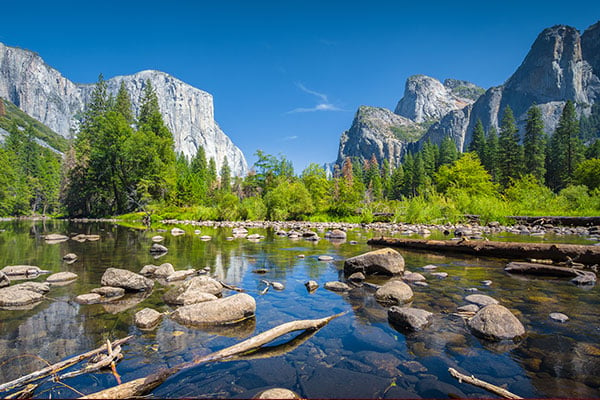 California's Sierra Nevada Mountains are home to Yosemite National Park and over 1,200 square miles of beautiful wilderness. Hearing about and viewing pictures of Yosemite's famous Sequoia trees is one thing, but seeing them in person is quite another. Visit Mariposa Grove and marvel at these amazing specimens.
Massive rock formations and waterfalls dot the Yosemite landscape. The Half Dome and El Capitan are some of the most photographed sites, while Hetch Hetchy features an exciting mix of waterfalls, hiking, flora, and fauna.
Discover the Amazing Sandstone of Arches National Park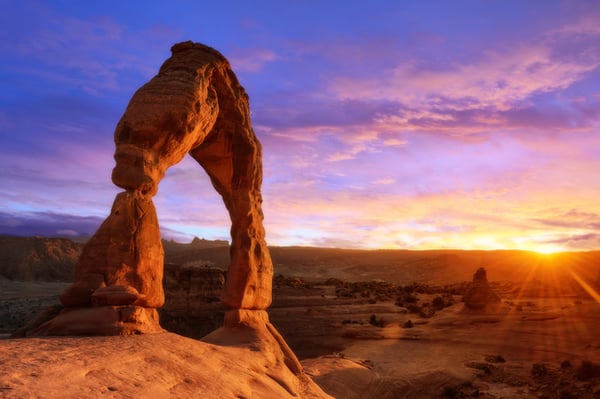 Arches National Park in Utah is host to over 2,000 natural sandstone arches. The two most famous arches are Delicate Arch and Landscape Arch, but there are plenty more to explore.
Fiery Furnace offers a hike through tight gaps in the sandstone, while Devil's Garden boasts a series of must-see rock fins.
Stand Beneath the Redwoods of Sequoia National Park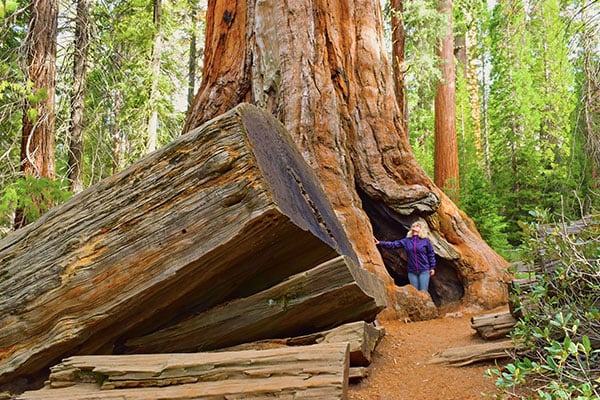 Although Redwood trees grow taller, Sequoia trees grow wider and are arguably the overall largest trees in the world. General Sherman Tree in Sequoia is renowned as the largest living single-stem tree on Earth, making it a must-see.
California's Sequoia National Park offers not only unparalleled views of these natural wonders, but also hiking, waterfalls, wildlife, and scenic drives.
Must-Have Tips for Visiting National Parks for the First Time
The weather plays an important role in determining how you pack when visiting a national park. Conditions depend on the season and can range from extremely hot to cold and wet.
Always pack a good pair of hiking boots or shoes, as well as a sturdy backpack.

Sun protection is a must, so bring sunscreen, sunglasses, and a hat.

For rainy days, bring along a dry bag for storing your electronics.

Don't forget a poncho and umbrella.

National parks deliver stunning views and vistas at every turn. These spots are ideal for capturing incredible images. Pack a good camera and follow our photography tips to ensure your memories will last forever.
In national parks, wildlife roams freely.

Follow our wildlife safety tips

to help navigate the dos and don'ts of watching animals in national parks.
Plan Your First National Park Visit with YMT Vacations
If you are ready to experience nature like never before, start planning your trip today with YMT Vacations.
See the towering Sequoias and Mammoth Lakes on a Golden California National Parks Tour. Explore unique rock formations in Arches and take in a sunset over the Grand Canyon on a Crimson Canyons & Mesas National Parks Tour. Marvel at the power of Old Faithful and see spectacular wildlife at Yellowstone on a Rocky Mountains & Black Hills National Parks Tour.
Book your trip with YMT and let us take care of all the details. With our help, you can relax and experience the stunning beauty of our national parks. Call your travel consultant or YMT Vacations at 1-888-756-9072.