---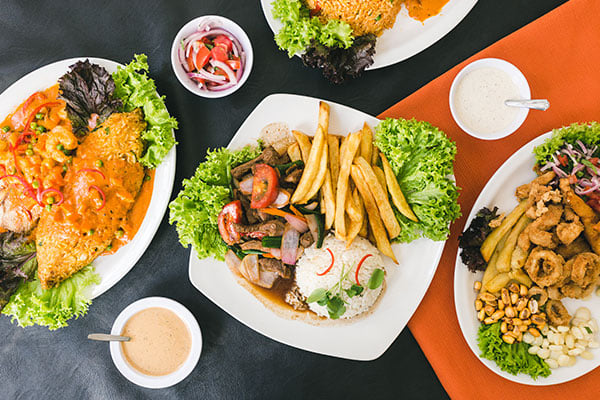 When we visit a museum or a national monument, we get a sense of a country's past and cultural traditions, but to truly grasp the heart and soul of a place, you need to enjoy a traditional meal.
Nowhere is this truer than in Peru, where recipes are handed down as inheritances, and the cuisine is the result of a unique confluence of Incan and European influences. To truly get a taste of the Peruvian culture, be sure to come to Lima with an appetite!
Street Food in Lima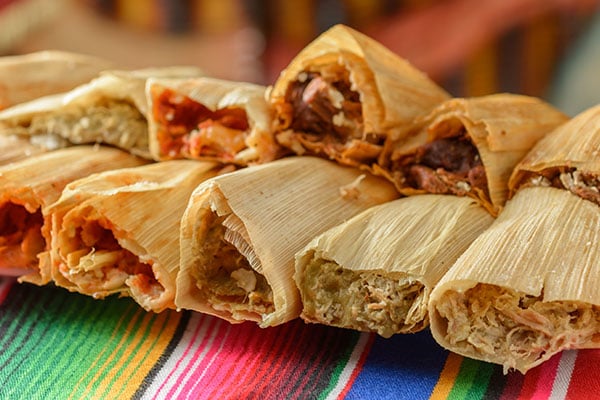 Some of the best places to eat in Lima, Peru are found in the stalls and carts of street food vendors. You can count on the affordable food being full of flavor and freshly prepared right in front of you. Try a few at once for a genuine experience.
Anticuchos
Served with garlic sauce, these kebabs—which were originally made with grilled beef hearts but can now be filled with chicken or steak— come from a custom that originated with the Spanish, who would often consume the choicer cuts and then leave the organs for the slaves.
Tamales
A treat so delicious you won't possibly be able to stop at one, Tamales are a street food served throughout Latin American. Masa, a savory corn dough, is stuffed with delectable chicken, beef, or pork, wrapped in corn husks, and steamed—and the results are completely irresistible.
Rachi
Alongside anticuchos on the street carts, you'll find what is essentially cows' belly. It is generally chewy, flavored with lots of spices, and served with Peruvian corn.
Sit Down Dishes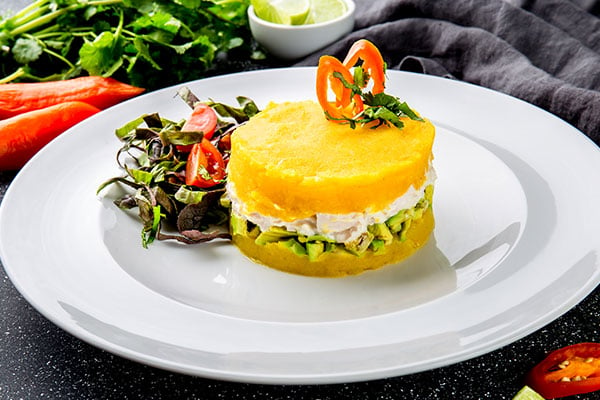 Lima is full of incredible restaurants, and the city is extremely proud of its reputation throughout Latin America as one of the best places to sit down for a bite. These traditional dishes are some of the most popular.
Ceviche
The waters just off Peru's coast produce some of the sea's finest catches. This raw fish dish is marinated in citrus juice, and accompanied with red onion and aji peppers. It is a one of the most typical foods in Lima Peru, often served at lunch alongside choclo, or Andean corn with kernels the size of your thumbnail.
La Canta Rana, or The Singing Frog, is a popular restaurant in the Barranco neighborhood famous for the quality and freshness of their ceviche.
Cuy
Nowhere else will you find guinea pig as a main source of protein. But in Peru, locals enjoy the tender, smoky dark meat and crispy skin the way other cultures savor a suckling pig.
Causa
This dish means "the cause," because during the war between Peru and Chile, all the soldiers could find to eat was potato. Their industrious wives served a cold potato casserole with tuna, avocado and tomato -- giving birth to causa.
Alpaca
In the Andean highlands, this cousin of the llama has been a source of protein for centuries. It is lean and gamey and somewhat greasy -- making it ideal for jerky. From the word charqui, which means to burn, jerky is a Peruvian invention.
Lomo Saltado
When the Chinese came to Peru in the 1850s they brought along new cooking techniques to marry with those of their new homeland. This flame-cooked beef dish is prepared in a wok with native Peruvian vegetables.
Aji de Gallina
This chicken and chili specialty is bathed in a thick yellow sauce made with cream, ground nuts, and cheese. It is most often served over rice with potatoes and black olives.
Desserts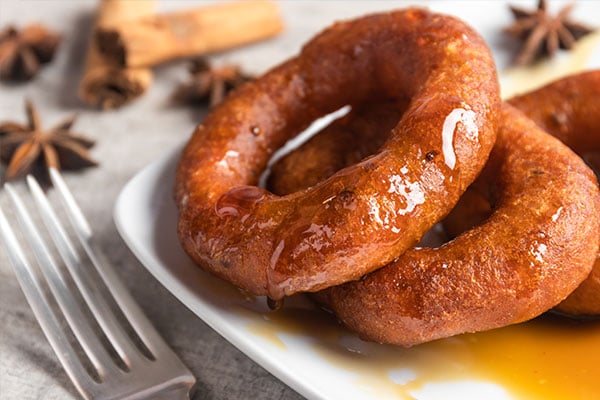 You can't end your meal without something sweet. In Peru, it simply isn't done!
Picarones
Made from sweet potato and squash, these doughnut-like treats are deep-fried and served with cane syrup.
Arroz con Leche
The Peruvian form of rice pudding is made with rice, sweetened condensed and evaporated milks, and spiced with cinnamon and cloves. Arroz con Leche is also enjoyed as a typical breakfast food in Lima, Peru. Head to VAINILLA PATISSERIE, a charming bakery that many locals believe makes the best arroz con leche in the city.
Take a Trip to Enjoy the Best Foods in Lima Peru with YMT Vacations!
Experience Lima's most beloved culinary traditions on YMT Vacations' Best of Peru, a stunning journey through Peru, including Machu Picchu, Arequipa, and Cusco.
To join this unforgettable journey, grab your passport and call your travel professional or YMT Vacations at 1-888-756-9072 to book!