---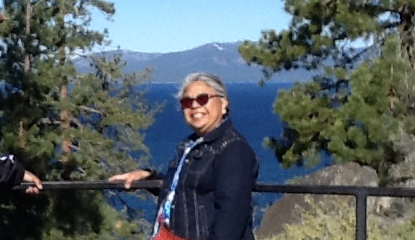 Thelma Tiambeng-Bright knew her husband Jay's birthday was approaching but rather than mourn the loss of his passing, this widow of 10 years decided this year she would "celebrate with a bang." So, she spent his birthday amid the pomp and circumstance of the Rose Parade.
"My husband was a flight attendant and we bonded over travel," she said. "We met and almost instantly hit the road."
When his death became inevitable, Jay began to worry for her since the two had no children.
"I told him 'don't you worry,'" she said. "I'll be traveling."
Today, about 40 percent of women over 65 are widowed, according to the last census figures. However, in the past decade social scientists have discovered a surprising truth about losing a spouse: acute grief doesn't have to last forever. These new findings show that for most of us, grief is a severe, but not permanent, condition.
"When Jay died, part of me died with him," Tiambeng-Bright says, "but very soon after that I realized that there was a big part of me that was still alive that needed nourishment. Discovering the world has been my nourishment."
One of the ways we move through severe grief to healing is to inject humor, laughter, and happiness into our daily lives -- something Tiambeng-Bright was able to do with a passport and a suitcase.
"I began traveling with YMT Vacations because of the camaraderie," she said. "On my first trip the tour guide was like our mother. They call it 'Ohana,' which means family, because there is so much personal care and attention."
Since 2011 she has been to China, Europe, to Alaska twice and on all the National Parks tours -- and her plans don't stop there. This year she will travel to Northern Italy and to the Canadian Rockies to celebrate her own birthday. Then, in 2020 she will travel on one of YMT's Oberammergau tours to witness the famous Passion Play that has been held for 400 years in the same German village.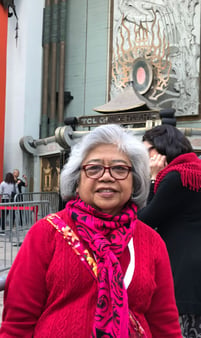 "I really have no fear because I know that YMT is going to take care of me," Tiambeng-Bright said. "Every experience I've had has been so positive and colorful."
The Ohana experience is a trademark of YMT Vacations, rooted in this one simple truth: if you treat people like you would family, they'll be with you forever.
"When I arrived at the Rose Parade, every YMT staff member greeted me by name," Tiambeng-Bright said. "Guests respond to that. It creates camaraderie and it means we're family."
It's also proof that what Tiambeng-Bright told her husband was true: he didn't have anything to worry about.
You too can experience the Tournament of Roses Parade on any one of five exclusive YMT Vacations journeys. Choose from itineraries in, and around, the Los Angeles area or combine the parade with travels to California's coast, the Grand Canyon, or even a cruise through the Panama Canal.
To make your plans to see the parade, which includes grandstand seating and a behind-the-scenes tour of the legendary floats in the making available only to YMT guests, contact your travel professional or call YMT Vacations at 1-888-756-9072.