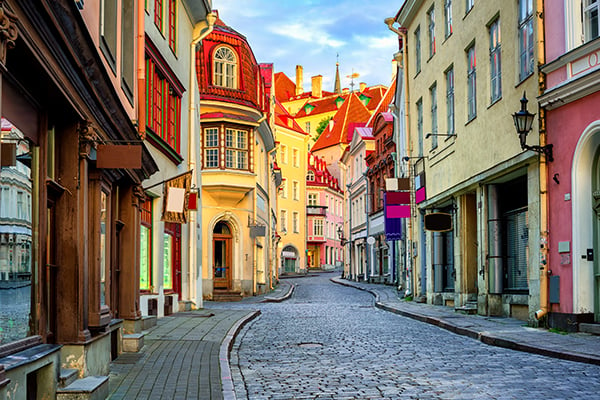 Tallinn, Estonia, is what the travel world still considers a hidden gem. Beautiful, historic, and brimming with delicious food and unique activities, it is nonetheless very much under the radar for most travelers.
To visitors sick of crowds and hoping to experience a much more magical European destination, we say, pack your bags and always remember; "magavale kassile hiir suhu ei jookse," or, "a mouse won't run into the mouth of a sleeping cat." Which is a very Estonian way of encouraging one to pursue the thing they want—for example, a trip to Tallinn.
Tallinn's History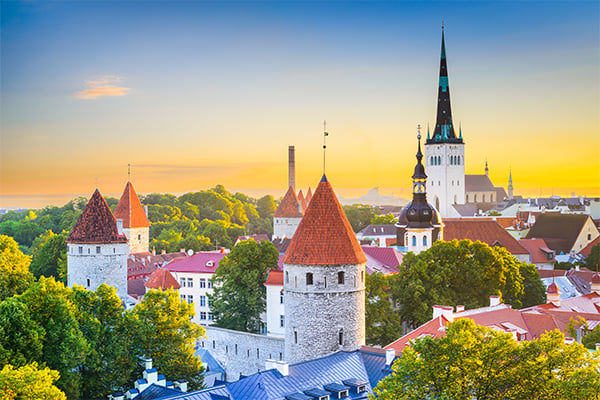 Built on the shores of the Baltic Sea, Estonia's capital city was founded in the 13th century after being raided by Denmark's King Valdemar II. It became a part of the Hanseatic League, which was an important Northern and Central European trade guild from the 14th-17th centuries.
Tallinn grew prosperous, and built a stunning (and still beautifully maintained) medieval city center. Estonia suffered in the 20th century under both Nazi and later Soviet regimes, but has thrived since regaining its independence in the 1990s—especially in Tallinn.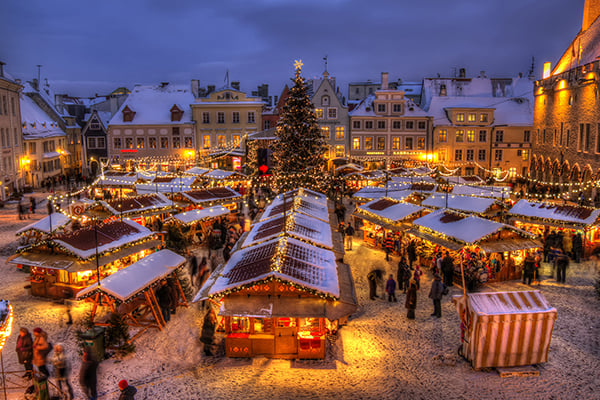 Today, Tallinn has blossomed into a technologically savvy global city that attracts history buffs, music lovers (Estonia has been nicknamed the "Singing Nation" because of its strong tradition of folk singers), foodies, and travelers who prefer less traveled destinations are part of their vacations.
Things To Do In Tallinn
Here are our favorite places to visit in Tallinn:
1. Estonian Open-Air Museum
Experience the peaceful tranquility of the Estonian countryside without leaving the city in this stunning, sprawling living history museum.
Historic buildings are sprinkled throughout the sparsely forested compound, with demonstrations of weaving, blacksmithing, and historic cooking. Interact with staff decked out in period costume as they perform traditional farming activities amongst the windmills, wooden farmhouses, and a 17th century church. You can even sample traditional Estonian cuisine at the tavern and inn.
2. Town Hall Square
Ever since the Town Hall Square was built to serve as a main marketplace in the 11th century, it has been one of the city's most important corners.
Come to eat and people watch in an incredibly scenic and historic setting right in the heart of Tallinn's Old Town. There's beauty everywhere you look: one side of the square houses the Gothic architecture of the town hall, while the other is surrounded by lovely pastel buildings built between the 15th to 17th centuries. If you have one day in Tallinn, Estonia, or even just an afternoon—this is the must-see site.
3. Master's Courtyard
Take a leisurely stroll down the cobblestones of this 13th century courtyard turned shopping center. The medieval setting of the Master's Courtyard makes any of the goodies you might purchase—ceramics, jewelry, candles or fine chocolates—all the more special.
4. Tallinn Town Hall
Northern Europe's only surviving Gothic town hall was built in 1404. Head inside and take a look at the Trade Hall—whose visitor book was signed by more than a few kings, the Council Chamber, and the Citizens' Hall.
Look for ornate wooden friezes, brightly painted columns, and iron shackles on the exterior wall—a great place for a morbid photo op!
5. Toompea Castle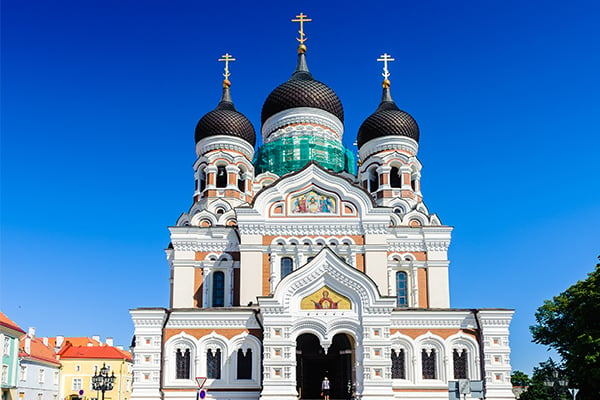 Toompea Castle overlooks the whole city, and is one of Tallinn's most iconic structures. Erected in the 18th century, on grounds that acted as a stronghold since at least the 9th century, it stands tall on Toompea Hill.
Now housing the Parliaments of Estonia, Toompea Castle could well be the world's most dramatic government building.
6. Museum of Occupations and Freedom
A solemn museum displaying the grim realities of life under 50 years of Nazi and Soviet occupation, you'll learn about what shaped modern Estonian sensibilities. The people here are hearty, industrious, and quite serious—but have maintained a devilish sense of humor that can come out at the most unexpected times.
Spend time watching the museum's videos, and perusing its affecting artifacts.
7. Nuku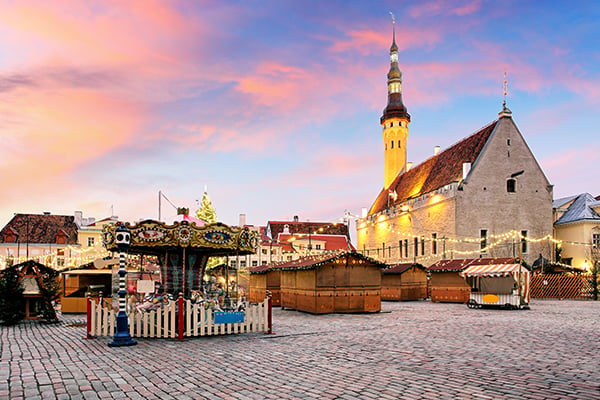 This offbeat puppetry museum is the perfect way to while away a few hours in Tallinn.
Learn about authentic Estonian theatre masks, television puppets, marionettes, table-top and hand puppets, shadow theatre, and international puppets. Try on costumes and wigs, and try your hand at stage design at some of the museum's fun interactive exhibits.
Visit Tallinn with YMT Vacations!
If you'd like to experience Tallinn for yourself, why not join YMT on our incredible guided Russia & Baltic Sea Cruise and Tour? Experience the best of the Baltics, including St. Petersburg Russia, and a full day in Tallinn. Call your travel professional or YMT Vacations at 1-888-756-9072 to book!