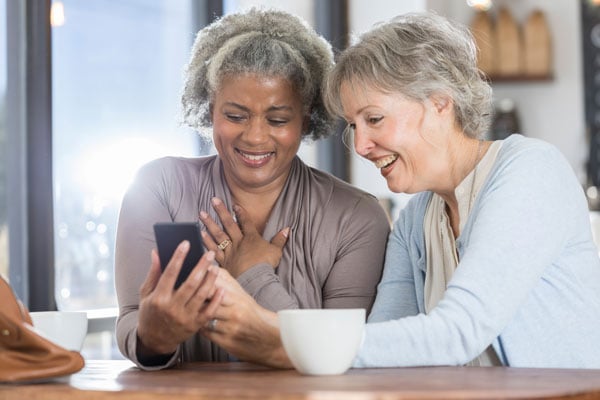 An escorted tour is the perfect opportunity to wind down and immerse yourself in the culture of a new place. While some travelers may decide to completely discontinue use of their electronics, many others use their phones, tablets, and even laptops during vacation. Smartphones are especially handy because they are small enough to carry around, offer the ability to stay in touch with loved ones back home, have good quality cameras, and are often used as a source of entertainment. Here are some packing and preparing tips if you plan on using your smartphone during your travels:
Unlock your Phone – If you plan to purchase a foreign SIM card when you arrive at your destination, make sure your phone is unlocked. Locked phones do not pick up the local carrier's signal and you will be stuck without service. Many newer phones come unlocked, but call your carrier to confirm before your departure. If your phone is locked, your carrier should be able to provide you with an unlock code.

Call your Carrier to Enable International Roaming – Many phone companies in the US offer an international plan you can enable during your travels abroad. This eliminates the hassle of installing a foreign SIM card when you get to your destination, but it can be an expensive option.
Order a Foreign SIM Card – If you anticipate being tired after your flight and wanting to head straight to the hotel, pre-order a foreign SIM card that you can insert and install yourself upon landing. Using local service is much cheaper compared to international roaming fees.
Invest In a SIM Card Ejector – These ejectors look like a small metal pin and allow you to eject the current SIM card on your phone. This is only applicable if you plan to swap out your current SIM card in order to use a foreign wireless carrier's service. You may also use a small safety pin as a substitute.
Pack Multiple Charging Sources – You may be surprised how often you end up using your phone. Plan for battery drainage by packing a lightweight external battery pack that will allow you to charge your phone while you are out and about during the day. Additionally, pack at least three power cables: one that charges your battery pack, one that stays in your hotel room, and an extra cable for your suitcase in case you leave one behind when switching hotels.
Research Plug Compatibility – Local power outlets may be incompatible with your plugs outside the US. Research the type of outlets at your destination and pack a plug adapter if needed. A kit that has adapters for every type of outlet may be more convenient if your trip goes to multiple locations.
Download Important Apps Ahead of Time – Smartphone travel apps like maps, language translators, and currency converters only take a few minutes to download before you leave the US. When you get to your destination, service may be spotty until you get to your hotel so it's best to have these apps pre-loaded on your phone.
Load Up on Entertainment – Your phone can make your vacation more relaxing. Download books you've been wanting to read, or movies and shows you've wanted to watch.
Physical Protection – Protect your smartphone with a durable case and screen protector to help minimize potential damage. And if your vacation involves the beach, keep your phone secured in a waterproof case.
You are going to have a wonderful YMT escorted tour, and a smartphone can be your ally throughout the trip. Use it to take photos of interesting experiences on during your travels, read a book at a café, or catch up with your family back home. Preparing your smartphone ahead of time will put convenience right at your fingertips. Your YMT Vacations guide will be a knowledgeable resource should you have any questions about your signal or charging options during the tour.