---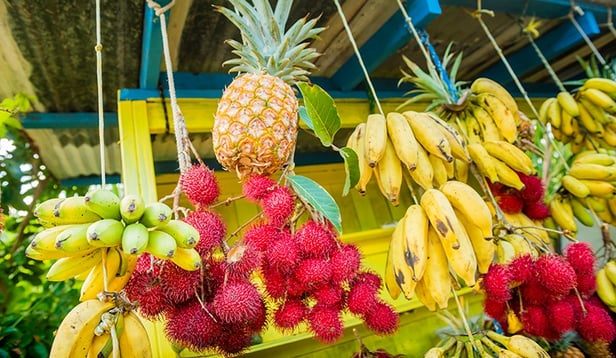 It's no secret, a Hawaiian vacation is a splurge. But with YMT Vacations and some creative planning, this once-in-a-lifetime journey can be a true value -- even for retirees on a fixed income. Here's how to make the most of your dollar on your next Hawaiian vacation:
---
A La Carte Meals -- One thing YMT Vacations is known for is its creative tour packaging. We understand that not everyone has the same kind of budget or tastes, so rather than including meals with our tours, we provide lodging and transportation and instead let you decide which meals and optional amenities are right for you and your travel dollar.
Pack a Picnic

-- Eat like the locals and pack a grocery meal to enjoy in paradise.

Splurge for Lunch

-- Eating a hearty lunch and a light dinner lets you enjoy the cost savings of a mid-day special and avoid the heftier price tag of a full evening meal.

Food Truck Fun

-- Another way to enjoy fabulous fare at reasonable prices is to visit one of the island's many food trucks. These street food vendors feature adventurous menus and fresh local dishes.

Get Outside the Hotel

-- In most tourist destinations around the world you'll pay more for a meal in a resort than you will just down the street. Not only can going elsewhere save you money, but it gives you the chance to explore the area as well.

Eat Like a Local

-- Ask the concierge or hotel staff where they like to eat. Ethnic areas and local neighborhoods are just as tasty as they are easy on the wallet.

Go Fast

-- Try a Hawaiian fast-food restaurant you don't have in your hometown.

Be a Coupon Clipper

-- Coupon books, visitor's publications, and discount cards like the Shaka Gold Card offer significant savings on popular attractions, tours, and dining.

Shop Local

-- Grocery stores, big box stores, and farmer's markets are the best way to save on meals and other snacks.

Plan to Splurge

-- While saving money is important, having a memorable, out-of-this-world experience is too. Save when you can but also plan for that special meal you'll always remember.
---
You can explore all of Hawaii's historic, cultural, and agricultural treasures on YMT Vacations' Best of Hawaii Four-Island Tour. This 13-day itinerary lets you stroll the world-famous Waikiki Beach and pay honor to our fallen at Pearl Harbor, walk on the shores of black sand beaches and through the striking landscape of Volcanoes National Park. To learn more about this exciting journey, or to make your reservations to join us, call your travel agent or YMT Vacations at 1-888-756-9072.
---