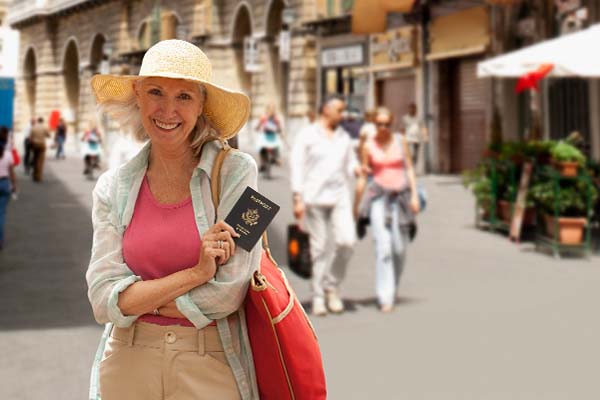 Whether you are traveling internationally for work or pleasure, a valid U.S. passport book is required. According to USA.gov, the by mail or in-person processing time for routine passport services can be around 8–11 weeks, but may take longer. This typical renewal timeline may be affected by COVID-19 and the number of applications in their queue, so it is recommended to give yourself extra time.
It's always best to be aware of when your passport expires, especially if you have upcoming travel plans. Some destinations require your passport to be valid for at least six months to be allowed to enter the country. And while passport cards are valid for land and sea border crossings from the U.S. to Canada, Mexico, the Caribbean and Bermuda, they cannot be used for international air travel.
Another reason you may need to renew your passport is if you have had a significant change in your appearance since your last trip. This can include facial surgery, tattoos or piercings, or a significant change in weight.
These rules for fast passport renewals will help ensure you get your passport in time for your next trip abroad.


Rules for Expired Passports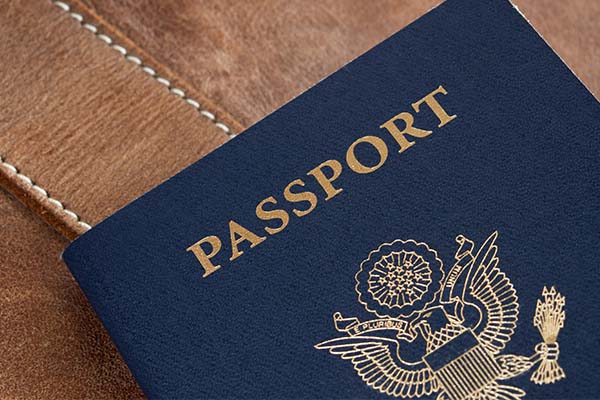 There is a lot to do when preparing for a trip, especially when traveling internationally. From gathering the necessary document to knowing the photo requirements, these rules for expired passports can help ensure there are no delays, difficulties or added stress.
Gather Required Documents
Because routine passport renewals can take at least two months or more, it is best to submit your documents far ahead of time. This can help ensure you have your new passport sent to you with plenty of time before your trip.
Below are the documents eligible individuals must provide in order to renew a passport.
A completed DS-82 U.S. Passport Renewal Application with your Social Security number, signature and the date. This document allows you to renew a passport book, card or both documents. (Note: If you do not have a Social Security number, you must submit a signed statement declaring under perjury of law that you were never issued one.)
A valid passport photo. See below for rules for passport photos.
Name Change documents (if applicable).
Your most recent U.S. passport. You will send this along with all of your other renewal documents and it will be returned to you once you receive your new passport.
Rules for Passport Photos
Whether you are looking to renew a passport book, card or both, you must submit a valid passport photo. Many drug stores, grocery stores and postal locations offer convenient passport photo services, but you can also take them at home. Just be sure to follow the photo requirements. Photos that do not meet State Department requirements are the main reason for application delays. These guidelines apply to adults as well as children under age 16.
A valid passport photo must be:
A color photo. Filters or black-and-white images are not allowed.

Taken within the last 6 months.

In front of a white or off-white background. Photo retouching or cropping is not allowed.

Properly exposed and have no shadows.

2 x 2 inches with the head centered and sized between 1 inch and 1.4 inches.
In your photo, you must:


Remove your glasses, even if you wear them every day. This rule also applies to sunglasses.

Smile, but don't overdo it. Passport rules specify that your face can have a neutral expression or a natural smile, but both eyes must be open to realistically depict how you look.

Have your face fully visible. Passport rules specify that your face must not be obscured or shadowed by clothing like hats and head coverings. Exceptions may be granted for religious or medical purposes with a signed statement.


ore rules on your passport photo along with visual examples can be found here.

How Much Does It Cost to Renew Passports?
Whether you plan to submit your passport renewal application by mail or in-person, the cost is the same. A new passport book costs $130, a passport card is $30, and the rate to get both the book and card is $160.
Payments must be made by check or money order. Sending cash or credit card details will take your application off the standard process track and may take longer. You cannot pay online for passport services at the Department of State. Here are more details on renewal fee amounts.
The above prices are for the routine renewal service. There is an additional cost for expedited service.
Expedited Services
For life-or-death emergencies or last-minute travel within two to four weeks, you may apply for expedited service. You will need to submit supporting documents, pay an additional $60 service fee, and possibly visit a passport center.
Follow these guidelines if your situation calls for expedited service.
Add Stamps to Your Passport with YMT Vacations
YMT Vacations offers a variety of guided tours across the world, including Europe, Asia, Africa, and Australia and New Zealand. Before booking your next international vacation with us, do a quick check to confirm the expiration date of your passport to ensure you have enough time to get a renewal.

To book your next trip, speak to your travel professional or call YMT Vacations at 1-888-756-9072.