---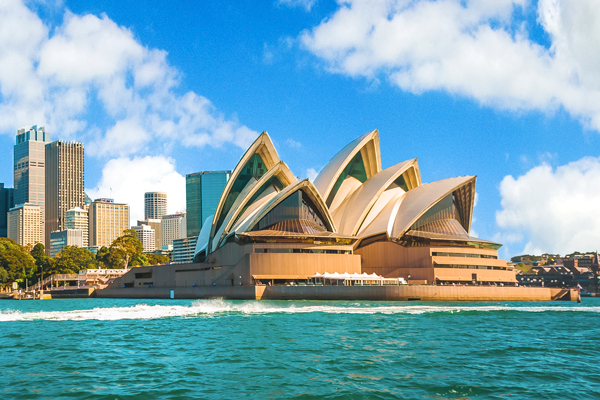 Culturally robust, historically fascinating, generously dotted with lush green spaces, and surrounded by a ruggedly beautiful coastline, Sydney, Australia has earned its place at the very top of many travelers' Bucket Lists.
Sydney is the capital of New South Wales, which was was originally established in 1788 by the English as a penal colony, providing a rough and tumble beginning to what is today one of the world's most popular vacation destinations.
Modern Sydney has everything that travelers want: great dining and entertainment, excellent public transportation (definitely the best way to get around), gorgeous architecture, ample public gardens, and over 100 beaches.
Experience Sydney's Best
There are so many incredible things to experience and places to visit in Sydney that oftentimes, travelers' biggest challenge upon landing after their long flight is feeling overwhelmed by choice.
Whether you're trying to figure out what to do on a layover, you have one day in the city on your first time in Australia, or you're looking to explore and deepen your connection with the largest city in the country, we have carefully several of the best reasons to visit Sydney, Australia:
Best Attractions Worth the Price of Admission
Here are some of our favorite paid attractions in Sydney:
Sydney Opera House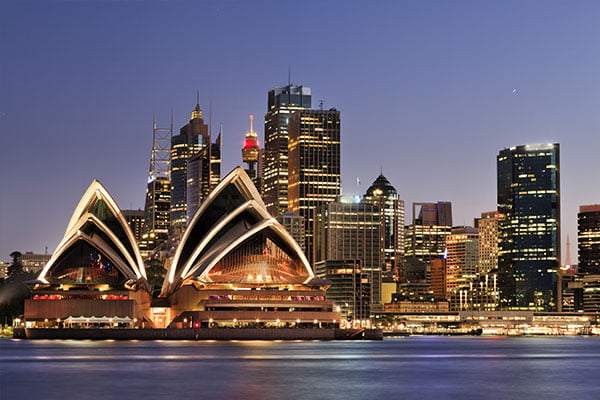 The most distinctive building in Sydney, the Opera House is truly a sight to behold.
The grand musical venue is found on Bennelong Point overlooking Sydney Harbour, right between Sydney Cove and Farm Cove. Surrounded on three sides by electric blue waters, its towering, dazzlingly white, sail-shaped shelled roof structure stands out in brilliant contrast.
Year-round, tours last an hour and are available daily between 9-5 for $42. Experienced guides take guests on guided tours through the Opera House's cavernous interior, and tell the dramatic saga of the structure's construction. Guests who only wish to see the exterior do not need to pay for admission.
Taronga Zoo Sydney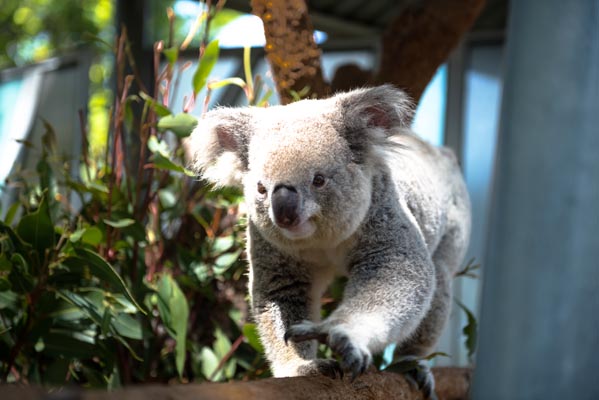 If you love animals, one of the best things to visit in Sydney is the Taronga Zoo. Set right on Sydney Harbour, visitors to Taronga Zoo enjoys stunning views of the city along with an incredible variety of native and exotic animals housed in some of the finest enclosures in the world.
Keeping the animals happy and healthy is a very clear priority for the 100-year-old facility, which also emphasizes scientific conservation, preservation, and education. The zoo houses over 4,000 individual beasts across 350 species, many of which are threatened, and rely on Taronga's conservation efforts.
Guests who want to visit with kangaroos and other local cuties like platypus, wallabies, and koalas, will have plenty of time to ooh and aah up close at the Australian Walkabout exhibit. Budget as much time as you can to enjoy Taronga Zoo; it's a favorite for both animal loving visitors and Sydneysiders!
The Museums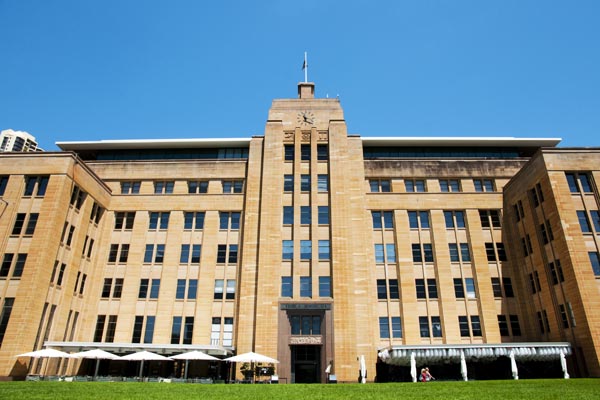 On the rare rainy day, locals love few things more than visiting one of their stellar museums.
The city is home to an eclectic variety of excellent institutions devoted to art and science. The Museum of Contemporary Art is housed in an art-deco building just a short walk from Circular Quay, and the Art Gallery NSW, one of the largest public galleries in Australia, is located near the Royal Botanic Gardens.
The Powerhouse Museum is devoted to science, and is found in the historic Ultimo Power Station building adjacent to the impressive Darling Harbour, where the Australian National Maritime Museum can also be found.
Best Free and Fabulous Attractions
Sydney has some incredible public spaces. Residents of the city love being outdoors, and you'll see why as you wander through our favorite cool places to visit in Sydney for free::
Bondi Beach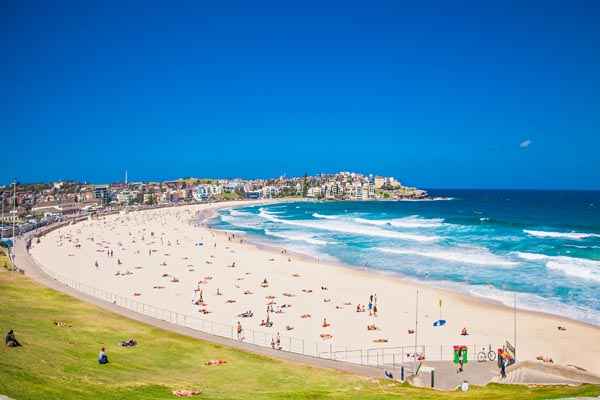 Australia's most famous beach truly has something for everyone. Pristine white sand beaches line the wonderfully warm water, whose world-class waves are a mecca for surfers throughout the year.
But of course, that's not all; some of Sydney's best dining can be enjoyed in and around Bondi Beach, as well as great shopping, scenic walks, and phenomenal people watching.
Queen Victoria Building
One of the most beautiful shopping malls in the world, the Queen Victoria Building, or QVB to locals, is a free destination that you must not miss. The towering structure takes up an entire block on George Street, Sydney's original high street and the oldest road in the country.
The QVB was built in the 1890s in the grand Romanesque style. It resembled a European cathedral, but functioned as Sydney's most beautiful mixed-use building, acting as concert hall, warehouse, library, council chambers, and more, over its very long history.
Today, the QVB is an upscale shopping center with over 200 retail locations and more than a dozen places to eat and drink.
Hyde Park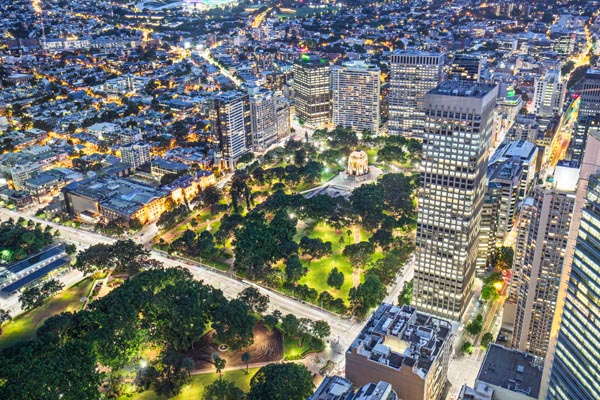 Not far from QVB, visitors will find Hyde Park, a magnificent green space smack in the middle of Sydney's Central Business District.
Australia's oldest park has a broad collection of statues, fountains, and historic features interspersed with its rich gardens, abundant trees, and lush flowerbeds. History buffs will enjoy the Anzac Memorial and Pool of Reflection in Hyde Park South.
The Rocks
Few places capture the Australian spirit quite so well as The Rocks—one of Sydney's first European neighborhoods.
Prisoners first started constructing basic housing in and around The Rocks shortly after their arrival from England in 1788. While the city around it bloomed into an elegant colonial outpost, The Rocks maintained much of its initial lawless ruggedness.
Towards the end of the 20th Century, the city decided to restore many of the neighborhood's historic buildings and lean into the untamable local identity of The Rocks. It embraced convict-themed restaurants, pirate bars, and shops selling novelty t-shirts festooned with prison bars and inmate numbers. The Rocks today is full of great food and shopping, and is one of Sydney's most visited neighborhoods.
Royal Botanic Garden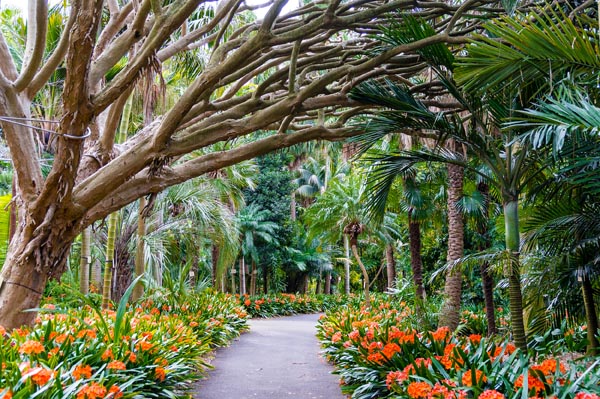 Australia's oldest botanic garden is a dazzling oasis in the middle of the Sydney that has incredible views of the city, Opera House, and Harbour Bridge. But of course, there's much more over the 74-acres of impeccably maintained grounds.
Opened in 1816, it is home to thousands of plant species from around the world, many of which are exceptionally rare. The Royal Botanic Garden is the type of place you could spend a whole day exploring—and we recommend just that if you have the time!
Sydney Harbour Bridge
Sydney Harbour Bridge is one of Sydney's most iconic features. Built in 1932, it frames the harbor and connects the two sides of the city together.
The largest steel bridge in the world, the Sydney Harbour Bridge is instantly recognizable, and whether you want to walk across it, or even pay for a climbing tour to the top of the 440-foot-tall structure, it really can't be missed!
Eat Like a Local
One of the best ways to truly experience a new destination is to sample the local cuisine. It helps you genuinely connect with a place, its traditions and cultural influences, and build meaningful vacation memories.
Australia's food is down to earth, affordable and very easy to find. We highly recommend you seek out these unique regional specialties on your trip to Sydney:
Meat Pie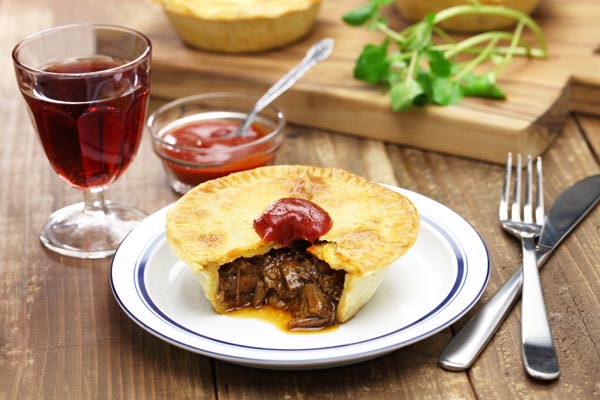 A quintessentially "Ozzie" treat, meat pies are savory individual-sized pastries filled with minced meat and gravy — sometimes vegetables or cheese — and smothered in tomato ketchup. Designed to be enjoyed as a takeaway snack, the meat pie dates back at least a century, when it was a portable, economical workers' meal served at lunch counters and by horse-drawn carriage.
The average Sydneysider eats 12 meat pies a year, and you'd miss out on a very authentic experience if you didn't seek one out on your time in Sydney!
Vegemite
Vegemite is a yeast paste that is salty, thick, and black as the darkest nights in the depths of the Outback.
It's an acquired taste that President Obama once called "horrible" right to the face of Australia's Prime Minister, but that visitors to Sydney should experience at least once. Try it spread as thinly as possible on buttered bread for the most authentic experience.
Lamington
Australia's most famous dessert is the lamington cake. It consists of square pieces of sponge cake coated with chocolate and rolled in grated coconut.
Lamingtons have existed since the turn of the 20th century, and are the perfect accompaniment to a steaming hot cup of tea.
Visit Sydney's Best Attractions with YMT Vacations!
If visiting Sydney is high on your Bucket List, then pack your bags for a trip Down Under with YMT Vacations! We have several incredible tours and cruise tours that stop in Sydney, Call your travel professional or YMT Vacations at 1-888-756-9072 to book!