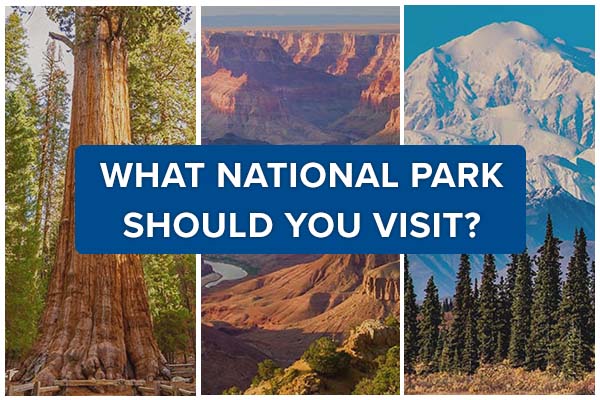 The United States boast some of the world's best National Parks. The 62 parks protect over 52 million acres and are filled with beautiful scenery, diverse ecosystems and wildlife. Ranging from 0.02 acres to over 13 million, each park recounts a fascinating history of our natural world. From custom experiences atop the nation's highest peaks to guided tours of some of the world's longest-living trees, YMT Vacations makes it easy to decide which national parks to visit.
Each national park displays incredible features that make for unique vacation experiences based on your interests. Not sure which park to visit first? Take this quiz and get match to the park best suited for you!

Ready to Plan your National Parks Vacation?
Now that you know what national park suits you best, check out YMT Vacations' wide array of national parks tours and book your dream getaway with us. To get more information about any of our trips, call your travel consultant or YMT Vacations at 1-888-756-9072.