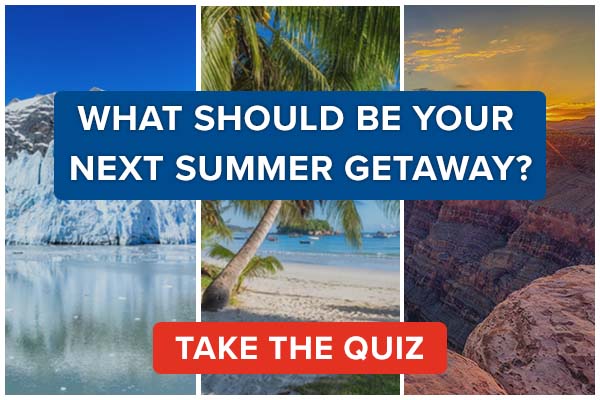 The long days of summer are meant to be cherished. This is the season for barbecues and beaches, stargazing and relaxation. It's also the best time of the year to get out of town on the perfect summer vacation! There are so many incredible destinations across the United States, so where should you go? Take this quiz to find out!
Ready to Plan your summer getaway?
Now that you know where you should travel to next, check out YMT Vacations' wide array of U.S. vacation packages and book your dream summer getaway with us. To get more information about any of our trips, call your travel consultant or YMT Vacations at 1-888-756-9072.