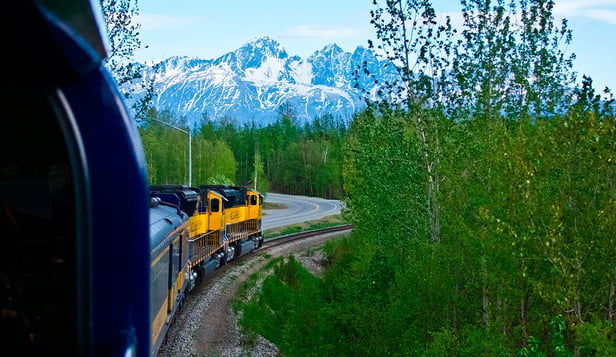 The nostalgia of rail travel is giving way to the rebirth of train-based tourism. From Europe to Alaska, the romance of riding the rails is attracting a whole new crop of train enthusiasts, and movies like Murder on the Orient Express are reigniting the allure. In fact, vintage train travel is one of the travel trends to watch in the upcoming year. Here are three unforgettable train excursions you can enjoy on a YMT Vacations package tour:
---
Best of England Tour -- Ride a heritage steam train as it snakes it way across the romantic English countryside on your 10-day tour. You'll also visit Stonehenge, Sherwood Forest, and Windsor Castle. Explore the sites of London, the birthplace of the Beatles, and the home of William Shakespeare!
Best of England and Sights of Scotland -- This 18-day adventure combines the Best of England Tour with a visit to Scotland. See Edinburgh Castle and Loch Ness, visit a whiskey distillery, and travel through the majestic Highlands. You'll never forget this enchanted visit to the United Kingdom or the way the train whistle sounds as it blows across a green English meadow.
Grand Alaskan Cruise & Tour -- Besides cruising the world-famous Inside Passage, this journey offers an optional rail excursion through the picturesque Alaskan countryside to Denali National Park. There is also a tour of historic Anchorage, a visit to the Iditarod Sled Dog Headquarters and travel to the vibrant city of Vancouver.
---
So, sit back and relax to the hum of the engine or go for a drink in the dining car, see the landscape that passes by the window seat or watch the stars appear in a glass-domed observation car. For information on these exciting rail journeys, or to make your plans to join us, call your travel professional or YMT Vacations at 1-888-756-9072.
---