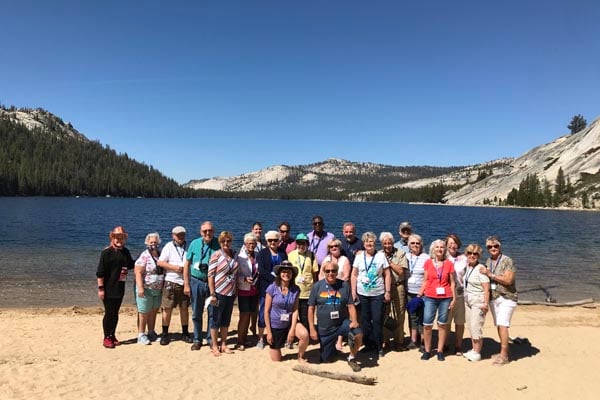 Our domestic tours have resumed operations, and travelers are thrilled to be on the road again! YMT Vacations welcomed guests back in May, more than a year after the travel industry shut down in response to the COVID-19 pandemic.
These trips were just what we hoped for. They were joyful, fun, exciting, enriching, and safe. After so many difficult months of coronavirus restrictions, our first guests enthusiastically embraced the opportunity to travel. They were finally ready to take a vacation and to embrace the opportunity to build real memories after the restrictions of 2020.
Our Guests Had a Great Time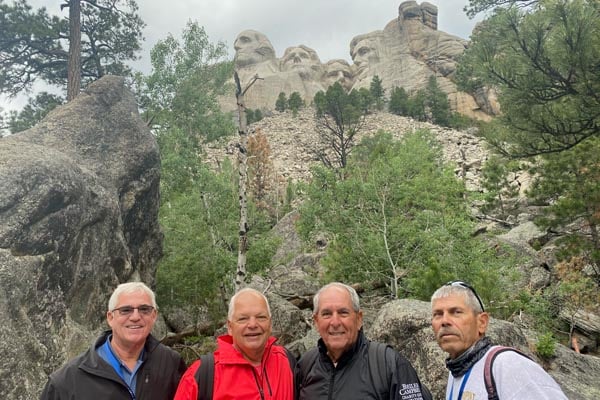 Photo Credit: Ed Selznick
When we asked our Tour Directors to share their experiences from the road in 2021, the reports were unanimous: we're back, baby! Guests had the same questions they did before COVID, and the camaraderie and fast friendships that are the hallmark of YMT tours developed just as quickly as before.
Our groups received incredibly warm welcomes from local businesses. Many of the places that we visit rely on tourism, and the return of happy travelers was something they had really been looking forward to. Our tour directors took plenty of pictures and reported back to us all the good, challenging, and memorable experiences from their first trips back. Here are a few examples:
Historic Route 66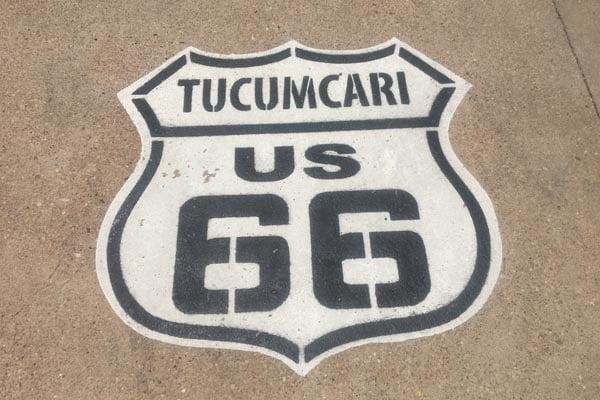 Photo Credit: Daniel Hernandez
Our Historic Route 66 tour includes stops at vintage roadside attractions and iconic American sights from Chicago to the Santa Monica Pier. Our guests particularly loved taking quirky pictures at the World's 2nd Largest Rocking Chair, and with Buck Atom, the 21-foot-tall Muffler Man dressed as an astronaut. Here are a few of our other highlights: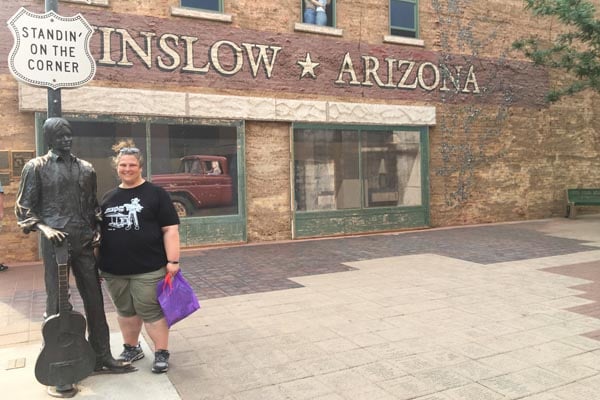 Photo Credit: Daniel Hernandez
Guests enjoyed listening to "Taking It Easy" by the Eagles during a stop in Winslow, Arizona where they "stood on the corner" just like in the song. The group sang along and posed for photos with the Glenn Frey statue at Standin' on the Corner Park.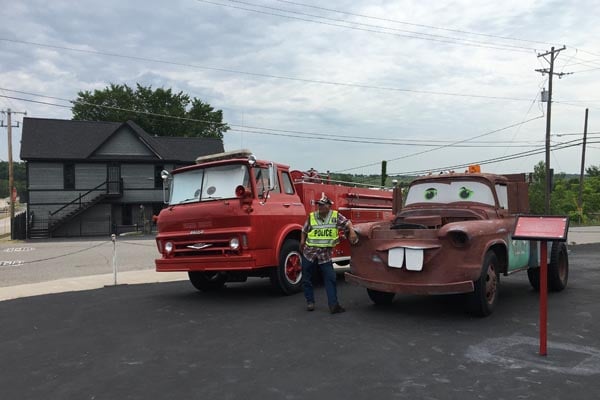 Photo Credit: Daniel Hernandez
The return stop to Cars on the Route, the old gas station that inspired Pixar's Cars, was very special. Guests were immediately reminded of their grandchildren when they saw the old trucks with big cartoon eyes parked in front of the vintage gas station. Before the group left, the owner of the shop came onto the bus to give a speech expressing her appreciation.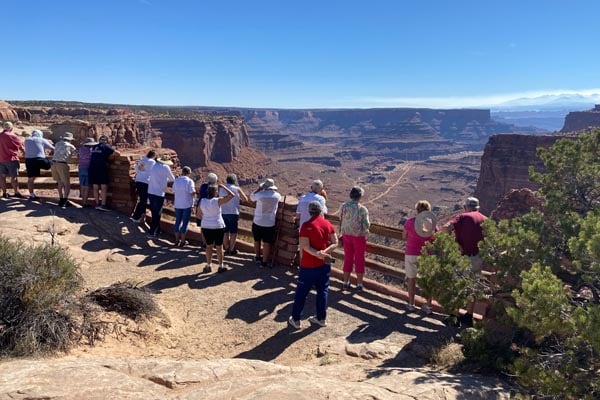 Photo Credit: Daniel Hernandez (Condor not included)
On the way to the Grand Canyon, our tour director played a documentary including a section on the incredibly rare California condors that live in the park. During the stop at Bright Angel Lodge, guests saw one of the massive birds soaring through the canyon.
Golden California National Parks Tour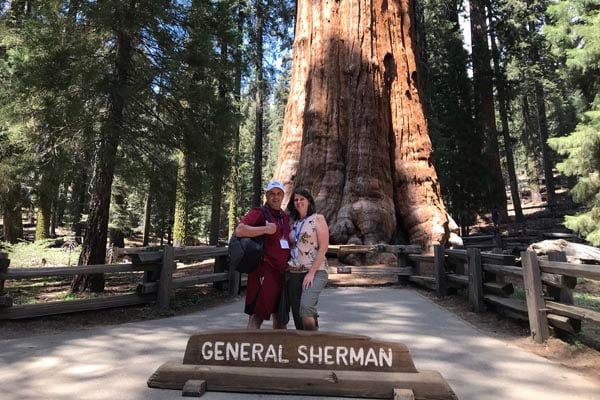 Photo Credit: Liz Stuckey
This tour visits four incredible National Parks, Los Angeles, and Las Vegas. Our group was one of the first back at many of the incredible destinations they saw.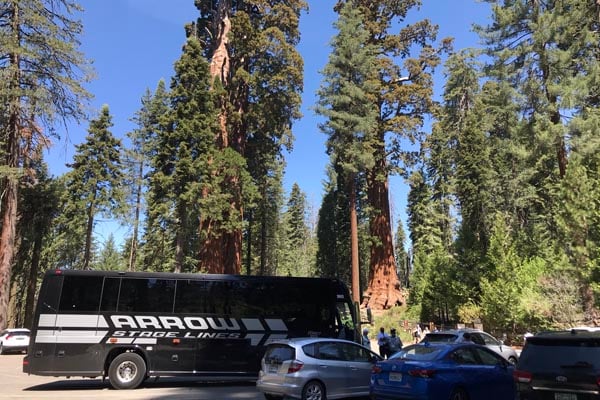 Photo Credit: Liz Stuckey
The YMT bus was the first motorcoach to visit Sequoia National Park since the shutdown.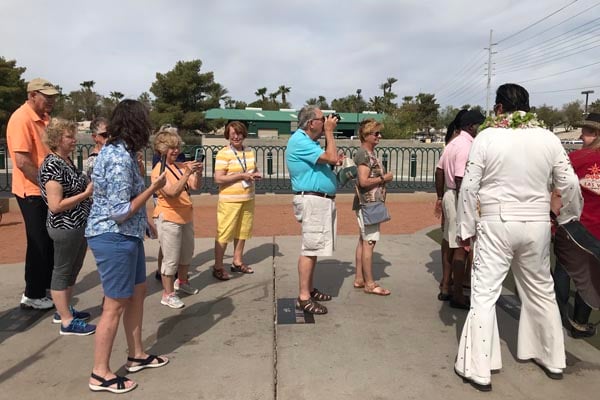 Photo Credit: Liz Stuckey
Elvis shook his hips over to the Welcome to Las Vegas sign to pose for pictures with our guests.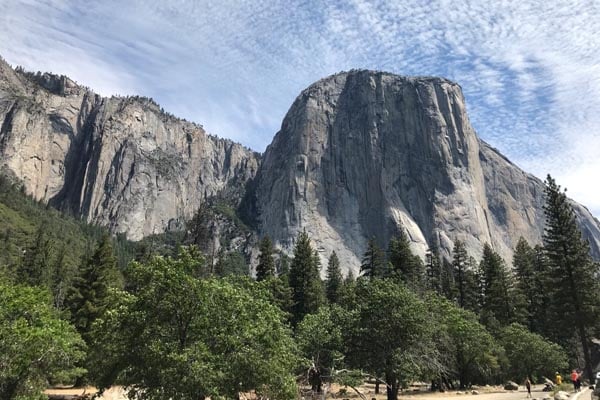 Photo Credit: Liz Stuckey (Bear not included)
Travelers saw a black bear at Yosemite National Park (from a safe distance!). The official report from our tour directors Liz and Cassandra was of it making it's way back into the woods.
Rocky Mountains & Black Hills National Parks Tour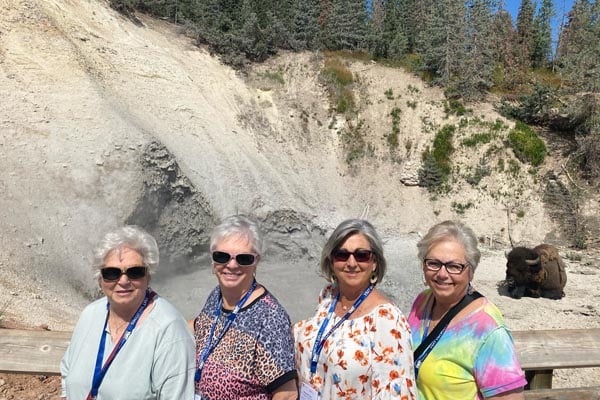 Photo Credit: Cassandra Ashley
One of our wildest tours, this itinerary takes guests through some of America's most gorgeous scenery. Travelers enjoyed free time and included activities everywhere from national parks to spectacular national monuments, along with some of the "Old West's" most charming towns and museums.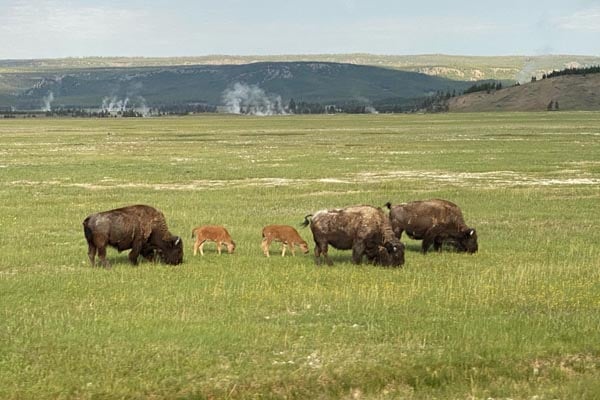 Photo Credit: Cassandra Ashley
Guests saw moose, elk, deer, buffalo, and more animals at Rocky Mountains National Park.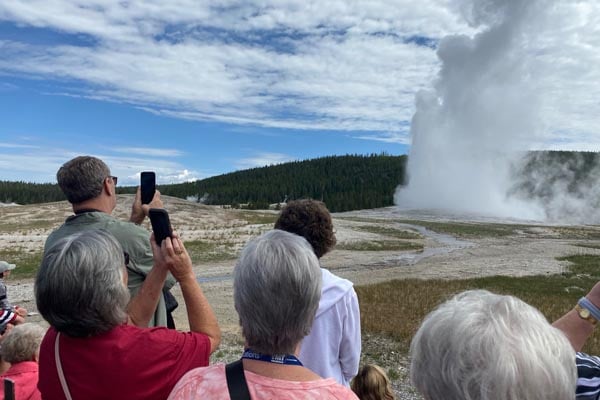 Photo Credit: Cassandra Ashley
The hotel in Rapid City hosted a beer and wine reception for YMT guests, while the hotel in Yellowstone provided everything guests needed to make s'mores—including a crackling fire.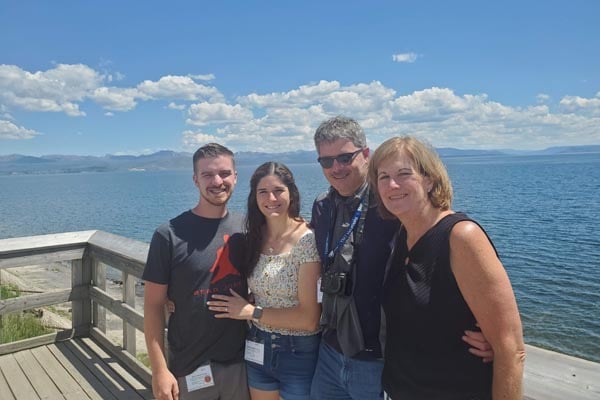 Photo Credit: Ed Selznick
Two guests got engaged in Yellowstone! Congratulations Scott and Candace! Everyone at YMT wishes you a lifetime filled with happiness.
We Appreciate Our Guests' Patience
Travel requires flexibility and patience. That is especially true now, as facilities and destinations are slowly reopening. Many businesses, including hotels and restaurants, are understaffed. Fewer people are allowed into certain indoor museums and dining rooms due to lowered capacity limits.
Finally, because of the pent-up demand for travel, popular destinations like Las Vegas can be crowded. These elements can lead to longer wait times, unexpected itinerary changes, and service below what we would normally expect. We appreciate your patience during the tourism and hospitality industry's time of transition!
We Have More Tours to Look Forward to This Summer!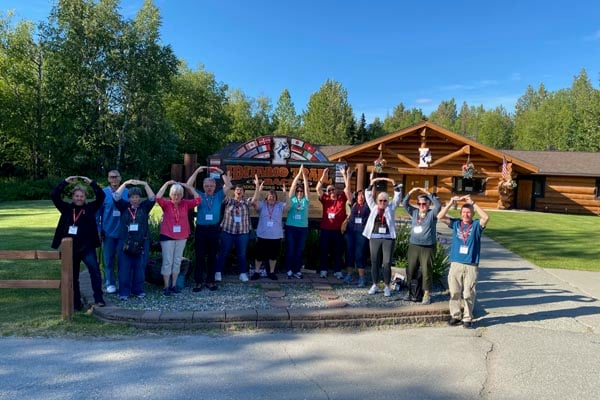 Photo Credit: Nick Stramp
In addition to the tours we've highlighted here, the rest of this summer and fall will be even busier. We have more than 30 YMT departures expected from now through September. We are also looking forward to resuming our international tours as more destinations re-open to North American travelers.
Do you want to get back to traveling? There's still room on many of our 2021 tours! To learn more or to make your reservation to join us, call your travel agent or 1-888-756-9072.