---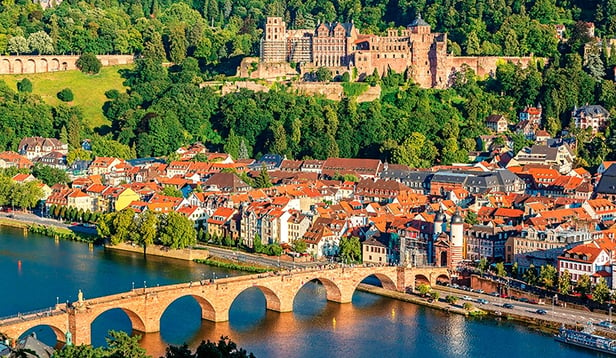 River cruising continues to grow in popularity thanks to its cultural immersion, slow-paced agendas and access to hard-to-reach ports of call -- making it the perfect choice for travelers of all ages.
why a river cruise should be part of your travel plans
Cruising is For Everyone -- There's no doubt that senior travelers love river cruising, but so do millennials and the young at heart as well. As ships increase the amenities they offer, a greater variety of on-board experiences attract even more passengers: DJs, rooftop bars, yoga classes and adventure excursions.
The Joy is in the Journey -- The beauty of a river cruise is found in the bird's eye view you get of the surrounding countryside. While a cruise will spend days at sea with virtually the same view off the deck, a river journey takes you deep into the interior -- passing vineyards and castles, villages and farmland. With this kind of travel, what you witness along the way is just as rewarding as the experiences you have at port.
Less to Pack -- Not only does packing lots of clothes result in hefty airline baggage fees, it's also unnecessary. Since there are no formal nights on a river cruise, you can leave the ball gowns and suits at home in favor of country club attire. Men can wear collard shirts and sports jackets and women can wear casual dresses or pantsuits.
All You Need and More -- All-inclusive packages (onboard meals, dining and entertainment) are the norm with cruises. However, unlike oceangoing sailings, river cruises also include value add-ons like soft drinks and shore excursions for even more savings. Plus, with fewer than 200 passengers, there are less crowds to contend with in the buffet line.
Enrichment -- Travelers stay engaged on river cruises with onboard and shore enrichment activities. Take a cooking class or study the French Impressionists, explore the local wines, or dive into the history of the region.|


VISIT THE A RIVER CRUISE IN PERSON WITH YMT VACATIONS
If sailing past mountainside vineyards and quaint hamlets is your idea of the perfect getaway, consider a European river cruise with YMT Vacations in 2021.
With itineraries featuring four rivers navigating eight countries - France, Netherlands, Belgium, Germany, Czech Republic, Austria, Slovakia, Hungary - we are sure there will be something new for you to discover!
You can make plans to join us by calling your travel professional or 1-888-756-9072.
---