---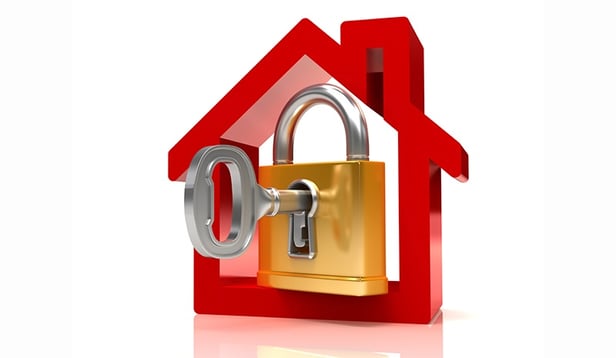 You've booked the trip, packed the bags and now you're on your way to the airport but how will you make sure your home is safe while you're gone? Here are some tips for securing your most valuable possession, your home, while you're away on vacation:
---
Be Neighborly -- The best way to ensure your home's safety is to enlist the help of your neighbors. Ask someone you trust to keep an eye on your home and watch for any strange activity. You should also leave them keys so they can bring in mail, package deliveries, and garbage cans so your absence is not obvious.
Keep the Status Quo -- One of the ways criminals can tell that you are not at home is when there are noticeable changes in your routine. If you normally park in the driveway, park your car as you normally would. If the curtains are usually open in the front room, don't change a thing.
Let There Be Light -- One of the mistakes people often make is leaving all the lights on while they're away. Not only is this costly, it also looks suspicious. Instead, invest in timers to turn on exterior lights and interior lights for a few hours every night.
Wait to be Social -- Wait until you return to post pictures of your trip on social media. Criminals often troll the web for clues of homes that are unattended.
Mail Order -- If you do not have a neighbor or friend regularly bringing in your mail and newspaper, make sure to place a "stop" with the post office.
Unplug -- Computers, televisions, and other small appliances should be unplugged to prevent damage from power surges. Doing so will also save energy and money since many appliances use power even when they are turned off.
Pipe Down -- Another reason to enlist a neighbor to stop by is so they can check the faucets. In cold winter months, a slow drip could indicate that your pipes are frozen.
Lock Up -- It may seem obvious, but you'd be surprised how many people forget to check doors and windows before they leave, especially in these early summer months when sleeping with an open window is a treat. Before you head out, make one last check of windows, doors and sliders.
Keep Up Appearances -- An overgrown yard or a driveway piled with snow is a sure sign that no one is home. If you will be gone for more than a week, maintain your normal lawn service routine.
Car Facts -- If you do leave your car parked in the driveway, make sure that you remove the remote control, especially if your garage provides access into your home. You'll also want to verify that your car's GPS system does not identify your residence as "home." Even if your car is left at the airport, such identifying labels could lead a thief directly to your unattended house.
YMT Vacations lets you explore the world with group tours at low prices and unmatched value. Reliable, guaranteed and expertly run, our journeys let you travel the globe from Alaska to Europe, Hawaii to America's National Parks. To learn more about our tours, unique travel experiences and how you can join us, call your travel professional or YMT Vacations at 1-888-756-9072.
---