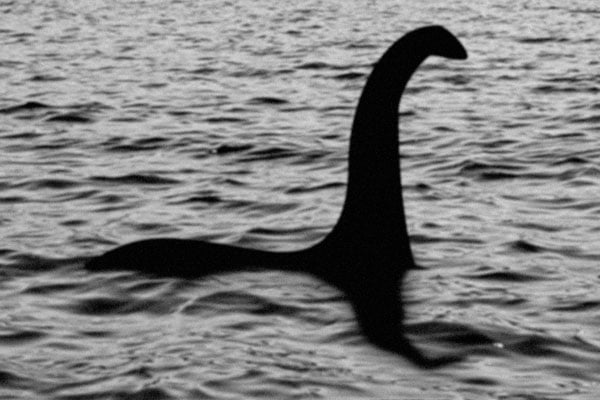 It was 1933 when the road was completed that would skirt the shores of Loch Ness. Before long, local residents took to the new highway for Sunday afternoon drives and panoramic views of the glacier-gorged waterway.
It was on one such outing that a young couple claimed to have seen "an enormous animal rolling and plunging on the surface."
Although the legend of an aquatic beast in these Scottish waters had existed for more than a thousand years, it was this particular sighting that gave birth to Scotland's most infamous mascot: Nessie: the Loch Ness "monster."

After the Inverness Courier reported the story, a media frenzy ensued, with reporters from London flocking to the area for a glimpse of the giant prehistoric beast. Soon scores of tourists descended on the small area of Highlands, Scotland where they boarded boats and sat on deck chairs waiting for Nessie to appear.
A famous 1934 photograph, which seemed to show a dinosaur-like creature with a long neck popping out of the murky waters only fueled the interest of the curious. However, it didn't take travelers long to begin to notice there was much more to this picturesque landscape than just the hope of spotting Nessie.
Why Loch Ness Is the Ideal Highland Holiday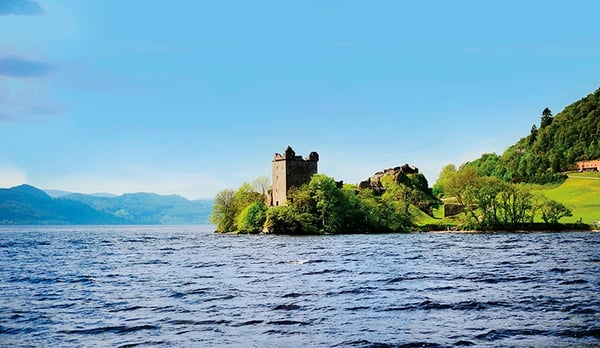 Nestled amidst peaceful glens, heather moors and rolling hills, the Highland countryside is a legend on its own.
There are trails made for long hikes and postcard-worthy views of the Highland countryside, cruises along the 24-mile-long loch and the nearby spectacle of the Highland games. Not to be missed are the crumbling ruins of Urquhart Castle.
Perched atop a rocky hill, these romantic ruins offer a fascinating peak into Scottish history and the perfect vantage point overlooking the loch.
You can experience the spectacular scenery and legendary stories of the area on a scenic cruise along the loch.
The cruise is just one of the many thrilling excursions offered on YMT Vacations' Ultimate Scotland & Ireland Tour. Enjoy the fabled countryside and the dramatic view from Urquhart Castle. Relax in the warmth of blue skies on a cloudless day. Or, keep your eyes peeled for the serpentine head of the country's most famous resident.
For information on any of our other worldwide getaways, call your travel consultant or YMT Vacations at 1-888-756-9072.