---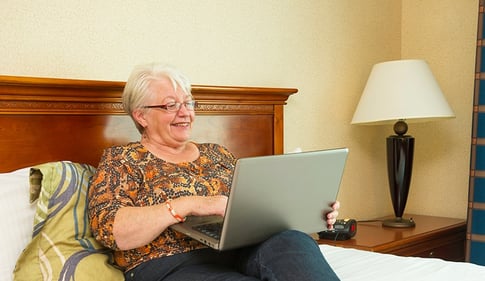 Single travelers around the world are often tempted to save some money by sharing the cost of a room. Such an offer may seem tempting, especially for those with limited budgets, but is room sharing with a stranger really the best option? What are the drawbacks? Are there other ways to save a buck without compromising your comfort and safety? Here are a few things to consider and some tips you'll want to keep in mind if you're a traveler facing a single supplement:
---
Single Danger -- It's easy to assume that you're safe with someone of the same sex, especially if you're a woman traveling alone. However, while unlikely, it's not out of the question that you can be lured into a bad situation with someone you don't know. Having your own room gives you a safe place to relax and unwind at night.
Lifestyle Differences -- By the end of the day, you want to come home to a place that seems familiar and comfortable. Sharing with a stranger can sometimes present lifestyle differences that make it hard to feel like your room truly belongs to you. Habits like snoring, bad hygiene, and conflicting social habits can seriously impact your vacation and make it hard to feel comfortable in your own space.
Invite a Friend -- One easy way to avoid the single supplement is to invite someone to join you in your travels. By bringing someone you already know, you'll be living with a person whose habits and characteristics you're already familiar with.
Find a Friend -- Online travel match sites like SoloMate work to connect you with a like-minded traveler before your trip. Much like a dating website, these single traveler sites let you spend time getting to know other travelers with your same interests and habits. If you're a morning person, they match you with someone who is early to rise. Enjoy the nightlife? You'll be paired with a companion who enjoys the same.
Traveling By Yourself Doesn't Mean You'll Be Alone -- Traveling with a group tour allows you the best of both worlds. Spend the day in the company of like-minded travelers, with the safety of a tour guide and the companionship of the crowd. Then, retire to your own room for some privacy and time to re-charge before hitting the ground running the next day.
---
YMT Vacations lets you explore the world with group tours at low prices and unmatched value. Reliable, guaranteed and expertly run, our vacations let you travel the globe from Alaska to Europe, Hawaii to the National Parks of the United States. To learn more about our tours, unique travel experiences and how you can join us, call your travel professional or 1-888-756-9072.
---