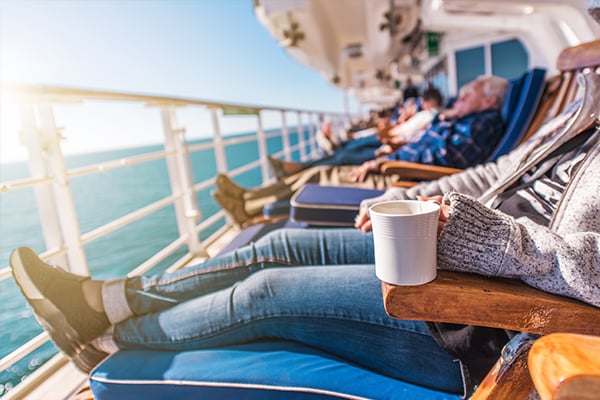 Bucket-list trips, destinations, and experiences are something we all talk and dream about. We imagine that ultimate getaway to a magical place where the greatest natural wonders, monuments, and sights await.
But when you envision that, does it sometimes seem a bit overwhelming? Perhaps maybe even hectic? What if we told you there was another way—a more laid-back way—to experience any destination?
The name behind this concept is slow travel, and it is becoming more popular than ever with travelers seeking a relaxed and enjoyable time away from the hustle and bustle of daily life.
What is slow travel?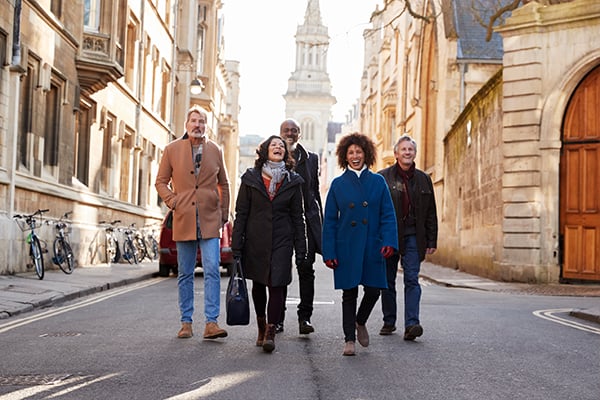 The idea of slow travel is taking fewer vacations but spending more time in one place to really get to know the people and culture of that locale. The original idea began in Italy when a McDonald's was scheduled to be built in Rome. Fearing the loss of traditional, family-owned restaurants and cooking traditions, a grass-roots mobilization called the slow food movement began as a way to promote using local ingredients and cooking techniques.
Today, social media plays a major role in how we perceive the travel experience. Platforms like Instagram show all the best highlights from must-see places. In turn, this contributes to a concept called "fear of missing out," or FOMO.
Slow travel aims to rein in the travel experience by taking more time to get to know the heart of a place, its people, culture, customs, and food.
Benefits of Slow Travel
There is no one right and wrong way to travel. Seeing everything there is to see may be the right strategy sometimes, especially if you are visiting a location that you're not likely to visit for quite some time.
However, slow travel offers a variety of benefits for those seeking an alternative travel experience.
Deeper Connection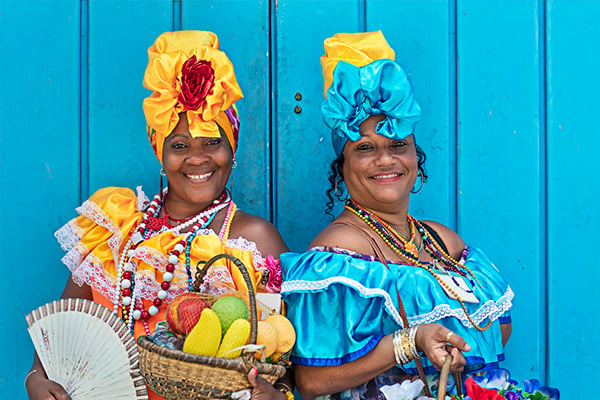 Slow travel is all about making an emotional connection during your stay. This could be to the local people, the natural environment, the music, or food – anything that touches your heart or soul in a meaningful way.
Don't be afraid to talk to the local population. If it is a non-English speaking country, try conversing in their language if you can. They will be so happy you tried! Keep your head up and be observant of your surroundings so that when an opportunity to connect presents itself, you will be ready. For some, this may require getting out of your comfort zone. But that's OK. A slow travel experience is the perfect time to try something new.
Less Stress & More Relaxing
Besides the opportunity to experience new destinations, one of the main reasons for getting away is to relax and leave those daily cares at home. Try to create a nice mixture of sightseeing and activities with slowing down and exploring on your own.
Having an itinerary with the must-see sights allows you to spend less time planning and more time enjoying your trip. And with your free time, you can wander or find a nice quiet beach or cafe to unwind.
Eco-Friendly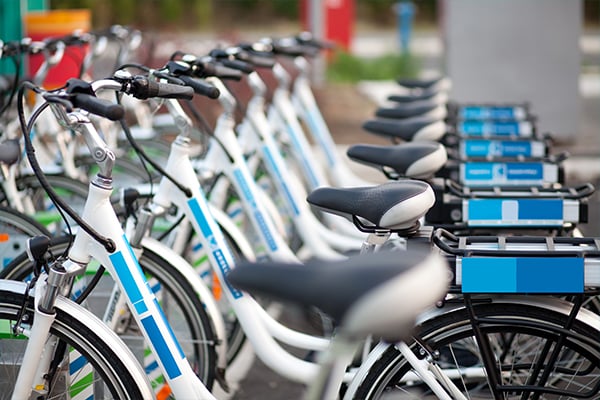 Slow travel can offer a more friendly impact on the environment. Staying in one place for a longer period reduces the amount of travel needed and especially the impact from air travel.
Trains, bikes, an eco-friendly car for short day trips, and even your legs promote a healthier imprint on the environment.
Tips For Slow Traveling in 2021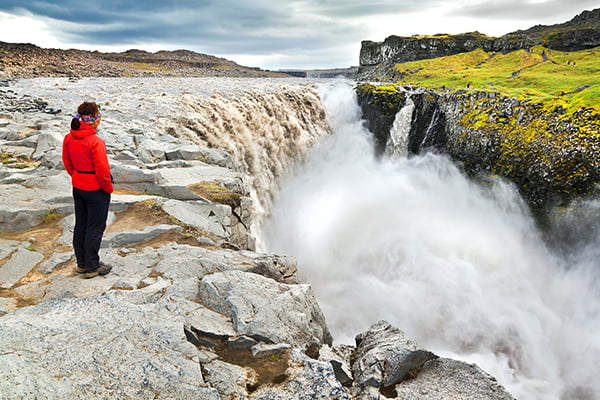 After the unique year that 2020 was for everyone, 2021 may be the perfect time to give the slow travel experience a try. With no one traveling in 2020, there is liable to be an uptick in visitation to popular tourist destinations, which means that you can enjoy the benefits of slow travel and its leisurely pace even more.
The first tip on how to slow travel in 2021 is to change your mindset. This is where it all starts. Try to focus on the quality of your travel experience over the quantity of things you do and sights you see.
Keep your mind open to the type of experience that can have a long and lasting impact on your life. Talk to locals and find out what they do every day, what excites them. Perhaps it's a simple hike through a canopied forest trail to a secluded waterfall. Give yourself over to that experience and reap the rewards that come with it.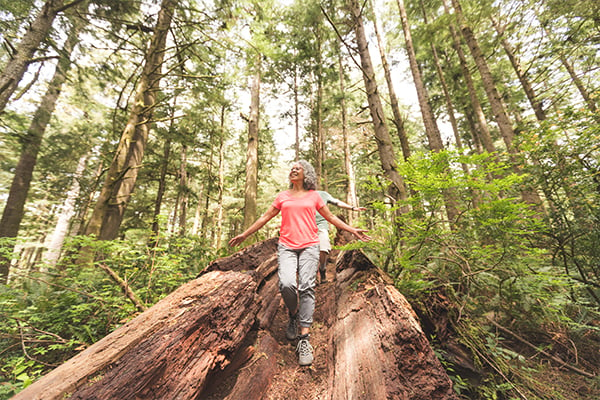 Lists are often beneficial. When visiting Paris, you are sure to have a checklist of must-see sights like the Eiffel Tower, the Louvre, and the Arc de Triomphe. When you have some free time, allow yourself to be open to wander off the beaten path and discover a quaint bookshop, cozy cafe, or delightful garden.
When considering your meals, you have a great opportunity to try the local cuisine. Instead of chain restaurants, opt for local "mom and pop"-style restaurants. To get a feel for what's like to cook locally, stop by a farmer's market and explore the local fresh vegetables, spices and snacks.
Have you ever thought about exploring your hometown as a tourist? Perhaps there is a museum you drive past every day, but have never actually been in. Maybe there's a dive bar you have always been curious about. Bring home your slow travel experience and get to know your city as someone who has never been there. You may be surprised what you discover.
Top Slow Travel Experiences to try this year
Now that you know what slow travel is and the benefits it offers, the question is where should you go on your first slow travel experience this year?
Slow Paced Tours
Photo credit:
George Oschmann
A trip to Europe provides ample opportunities to enjoy the benefits of slow travel. Veteran travelers are likely to have visited many European countries and seen popular landmarks and sights. However, slow paced European tours to places like Great Britain, Scotland, and Ireland allow you to explore small villages and lovely countryside, ideal for slowing down and living like a local.
Spain and Portugal exhibit a more laid-back vibe in general, making them excellent slow travel destinations as well. Closer to home, the southern coast and Blue Ridge Mountains beckon visitors with their southern charm and relaxed pace of life.
Exploring National Parks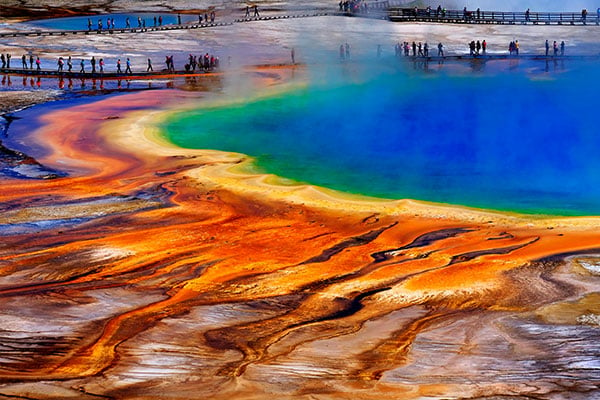 America's National Park system is the finest in the world and there are many splendid parks to explore. Visitors often feel overwhelmed when going to National Parks, wanting to see and do everything.
However, with their breathtaking landscapes, abundant wildlife, and fascinating geological features, National Parks like Yellowstone, Yosemite, and Rocky Mountain make ideal destinations for slowing down and forming an emotional connection with the land and nature.
Cruises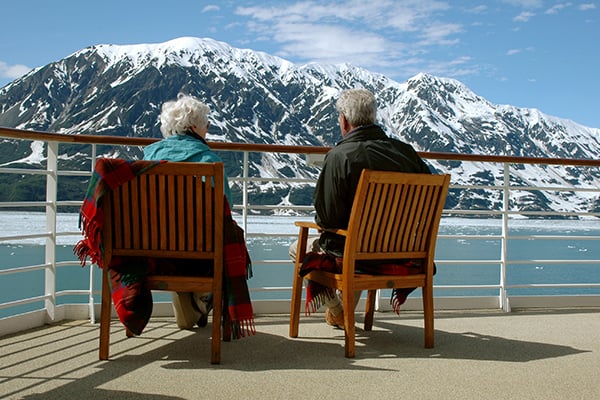 Cruising—the word itself paints a picture of a more casual pace where life slows down and you can take time to breath in the world. Imagine cruising down the Rhine River through Germany and Belgium, taking in charming villages and regional culinary delights.
Plan Your Slow Travel Getaway with YMT Vacations
Be prepared to not be prepared. In other words, leave the minute-by-minute planning and structuring to us and enjoy the sense of wonder and discovery provided by a slow travel experience.
By working with a guided tour company and letting us do most of the planning, you will be free to immerse yourself in the local culture and customs while enjoying one of our long-tour vacation packages.
As we begin to return to a sense of normalcy in 2021, forgo the normal when it comes to taking a trip and give slow travel a try. It may just offer the emotional connection you need at the perfect time.
Consider planning ahead and traveling in a guided tour group with YMT Vacations. This will give you the free time to take in the countryside at a leisurely pace while we plan all of your accommodations, transportation, baggage handling, sightseeing and attractions, meals, and even air travel. To make your plans to slow travel with YMT, call your travel consultant or YMT Vacations at 1-888-756-9072.