---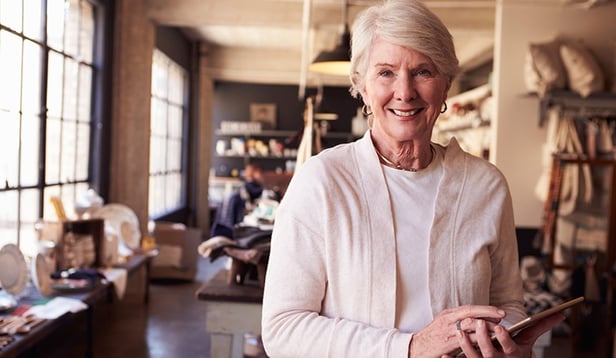 From windswept stretches of rugged coastline to rowdy pubs flowing with Guinness, towering old castles to a romantic countryside where ponies run free, this is Ireland -- the land of your dreams and the trip of your lifetime. So, now that you've made your travel plans here are some useful things you'll need to know for your arrival. From WiFi to cell phones, electrical devices to hair dryers, here are our tips for what to pack, what to know, and what you can expect when you power up on the Emerald Isle.
---
Using Cell Phones in Ireland
Before departure, contact your carrier to see if you currently have, or can add, an International option to your calling plan.


If you do not have International service, check to see if your phone can be unlocked and is compatible with a different SIM card. This will allow you to buy a SIM card and a calling, data or text plan when you are in Ireland.


If neither of these options works for you, consider buying a cheap mobile phone with pre-paid minutes once you arrive.
What about WiFi?
You'll find free WiFi available in most hotels, bars and coffee shops.


A great alternative to an international phone service is to download and install an app called WhatsApp. You can text, call and even make video calls - all for free and over WiFi.
Powering Up
Ireland and the UK both have a 240-volt current while the US and Canada run off 110-volts.


Check your laptops, tablets, chargers and other electronics to see if they accept voltages that range from 100 to 240. If so, you do not need to do anything to convert the voltage. If they do not have that range, you will need to buy an electrical transformer at a hardware or home store.
In Ireland (and the rest of the UK), you will need a three-pronged electrical plug adapter to plug your devices into the socket.These Type G adapters can be found at travel stores, hardware stores and most luggage shops.
Hairy Dilemmas
Hair dryers, like other electrical appliances, need to have a 240 volt current. However, since they tend to be bulky you may not want to pack your own.


The good news is most hotels do provide hair dryers. However, they are not always kept in the bathroom. If you are having trouble locating one, try looking in the dressing table drawers, the closet, or the bedside table.
---
If you're still searching out travel options for an Emerald Isle getaway, consider joining us on YMT Vacations' Best of Ireland Tour. This 12-day itinerary treats you to all the highlights from Blarney Castle and the Ring of Kerry to the Giant's Causeway and St. Patrick's Cathedral -- all for an unbelievably affordable price. To make your plans to take this exciting journey, call you travel consultant or YMT Vacations at 1-800-816-9752
---