---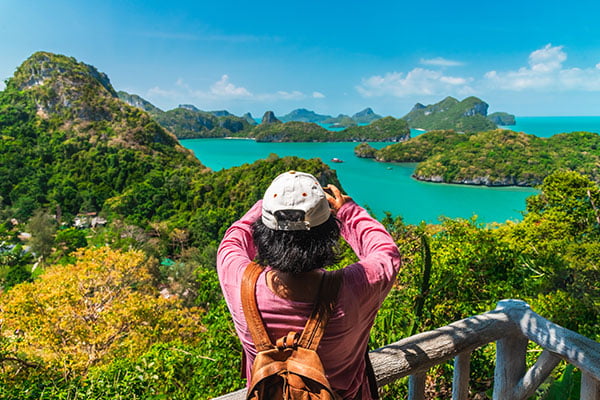 Everyone wants to capture the perfect photograph while traveling. To make sure your photo does the beautiful view justice, you only need to follow a few simple travel photography tips. Professional experience and expensive equipment aren't required to capture beautiful memories of your vacation.
Lighting Makes or Breaks a Photo
When you're traveling on a guided tour, you can't always have control of timing. You might get to your destination a little earlier or later in the day, and that's okay. The brilliant thing about lighting is that you can manipulate it. The number one rule to remember is never to place your subject, whether it be a person or landmark, in the way of direct sunlight.
If you try to take a photo with sunlight streaming behind your subject, you'll end up with a dark foreground and a bright background. To take better travel photos, try different angles where the light is shining on the front of the photo's subject rather than behind them.
Don't Follow the Crowds
While there's no avoiding crowds at some popular destinations, it doesn't mean you can't get the perfect shot. Sometimes, it just requires a little extra patience. If you're traveling with a group, everyone may head to the same spot to take photos when you arrive. You're better off waiting and snapping some photos of the surrounding area. You'll end up with unique photos and appreciate other views you would have otherwise missed.
Eventually, the crowds may thin. That's when you'll be able to return to the main site you want to photograph. With fewer people around, you'll get a picture-perfect moment in a less crowded setting.
Embrace Tourists and Locals as Part of the Photo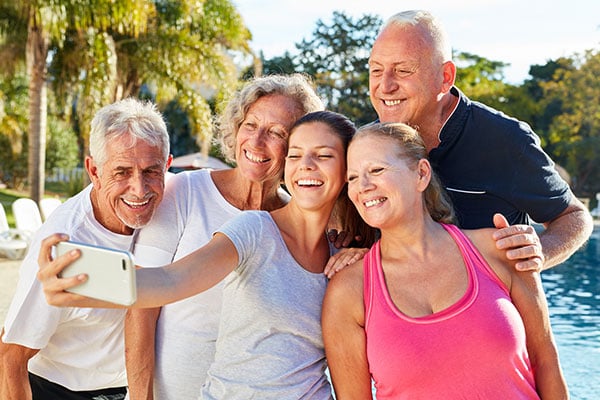 No matter how set you are on capturing people-free pictures, it may be impossible to avoid crowds in certain destinations. Rather than let that stop you from taking photos altogether, embrace it. You'll be capturing life in the moment and adding another layer of storytelling to your travel photography.
Take Photos from Different Angles
If you want new vacation photography ideas, don't copy what people have done time and time again. For those super popular attractions where you can't avoid a crowd, try a different perspective. Don't be afraid to take a photo of a famous landmark from behind or the side. If you have a zoom lens, focus on a site's unique details. Even for the most photographed sites like the Eiffel Tower, there are still creative ways to take photos from new perspectives.
When taking photos from unusual angles, keep the rule of thirds in mind. Imagine that your photo is divided into three rows of three equal size squares. Oddly enough, our eyes are rarely drawn to the central-most square. Instead, you'll want the points of interest within your photo to fall into either the bottom row or the middle and bottom rows. You'll end up with a more visually stunning photo.
Know the Photo Do's and Don'ts of Your Destination
Before leaving for your trip, research your destination. While selfie sticks make it easy to capture everyone in one shot, they may not be allowed in your destination location or country
Keep in mind that some destinations do not allow flash photography or any photography at all. Be on the lookout for signage specifying photography rules, or ask a tour guide before taking out your camera. And if you're planning on photographing animals in addition to still destinations, brush up on those rules as well.
Show off Your Travel Photos
Once you've returned home from your trip, share your photos with family and friends. You can even use a few must-have smartphone apps to improve your photo-sharing experience. If you book a tour with YMT Vacations, let us know when you post photos from your trip on social media. You can do this by writing the hashtag "#YMTVacations" in the photo's caption when you post it.
Taking pictures of your trip is meant to be a fun experience, so don't get too caught up in capturing the perfect shot. Taking better travel photos happens with time. As long as you follow these photography tips, you'll end up with more than a few picture-perfect shots from your trip.
To learn more about YMT Vacations guided tour destinations, call our Travel Consultants at 1-888-756-9072.
---