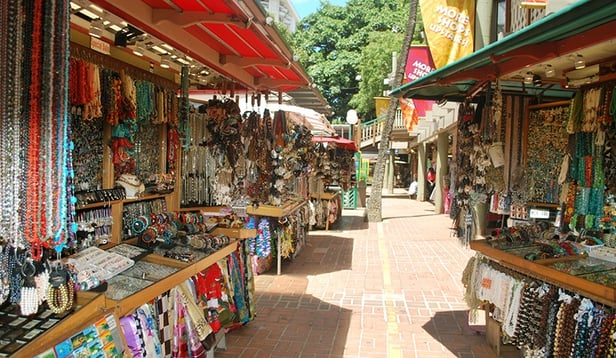 So you're going to Hawaii. You'll no doubt want to experience the imposing volcano and the lush vegetation, the black-sand beaches and the surfers who hang ten on the local waves, but how can you make these memories last? One of the ways is to purchase some of the unique items made right here on the Islands. Here are our recommendations for the best gifts and souvenirs to take back from your visit to Hawaii.
---
Coffee -- It's no surprise that Hawaii is known for coffee since it is the only state in the union to grow the bean. While you won't want to miss a tour of one of the island coffee plantations, you can easily pick up a few bags at the local supermarket as well. Try the vanilla macadamia nut, the coconut, or the traditional Kona flavors.
Jams

-- While you can't legally bring fruits and vegetables back to the mainland, you can capture them in Hawaii's many jams and jellies. Guava and passion fruit, papaya and lychee are just a few of the sweet tastes you'll soon be enjoying with some tempting appetizers or on your morning toast.

Salad Dressings

-- It might seem silly but one of the best things to take home with you from Hawaii is, in fact, salad dressing. With flavors that range from Pineapple-Shoyu to Maui Onion Ponzu and Creamy Papaya Seed, these are tastes that can't be found anywhere else. Use them for tasty salads, creative seafood marinades or to spice up the flavors of your next barbecue.

Macadamia Nuts

-- From dry-roasted to chocolate-covered, dipped in garlic to honey-roasted these island snacks are as delicious as they are good for you. Pick up a jar to share with your friends and family back home.

Jewelry

-- Heirloom jewelry is the Hawaiian-designed form of engraving. From bracelets to rings to pendants, each piece showcases the flowers and fauna of Hawaii. Since the handmade pieces can take upwards of a week or more to create, it's best to order early during your visit or plan on shipping your purchase to your home. Look for pieces that are solid and weighted since inferior pieces will feel hollow and light.

Music --

Just like Hawaii's unique food tastes, the music of the Islands has a personality and flavor all its own. From Don Ho's

Tiny Bubbles

to the enchanting version of Israel Kamakawiwo'ole's

Over the Rainbow

, the Hawaiian playlist will take you back to the sandy beaches of paradise. There are surfer tunes and lullabies, reggae-pop and folk sounds with lyrics that reveal the Hawaiian experience and melodies that help you relive the magic.
---
You can explore all of Hawaii's historic, cultural and agricultural treasures on YMT Vacations' Hawaii Four-Island Tour. To learn more about this 13-day journey, or to make your reservations to join us, call your travel agent or 1-888-756-9072.
---