---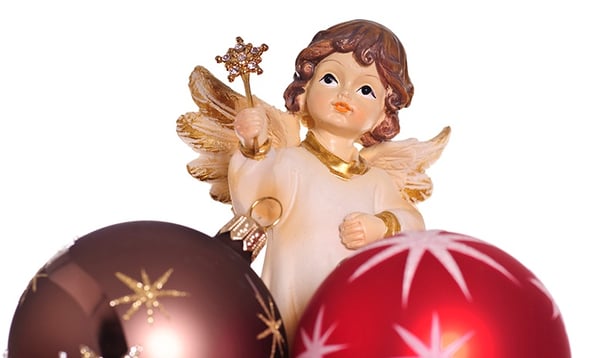 Christkind is the German name for the Christ-child, the giver of good gifts at Christmas throughout Austria, Germany and many other European countries. With the Protestant Reformation, many 17th century Protestants shied away from St. Nicholas as the gift-bearer in favor of the Christ Child who arrived to children's delight on Christmas Eve instead of the former holiday of December 6.
---
Traditionally, the Christkind is an ethereal-looking being with blond hair and angel's wings -- the incarnation of Jesus as an infant. Like Santa, the Christkind is not to be seen by curious children but, instead, leaves their presents secretly with only the sound of a small bell to announce his departure.
The diminutive cherub-like Christkind makes an appearance every Saturday leading up to Christmas at the Salzburg Christmas Market. Accompanied by a legion of 'angles' dressed in white and gold robes with curly blond locks and feathered wings, the ethereal-looking group wanders among the twinkling stars of the town's Cathedral Square.
In the Old World square are aisles of stalls selling traditional handicrafts and spiced mulled wine, warm chestnuts and every make of Christmas decoration. Along the cobbled streets you'll hear the sounds of choirs, children's groups and brass bands who delight the audience and build the anticipation for the Christkind to arrive.
---
You can celebrate the magic of the Advent season at the Salzburg Christmas Market on a very unique holiday-themed tour and cruise with YMT Vacations. The Austrian Christmas Markets & MSC Seaside Maiden Voyage tour is a 26-day itinerary that explore the Yuletide season throughout Europe, from Vienna to Salzburg and Venice before crossing the Atlantic aboard one of the world's newest cruise ships. Visit five European countries and three Caribbean Islands while experiencing the luxury and nostalgia of an ocean passage. To make your plans to join this unforgettable journey, call your travel consultant or YMT Vacations at 1-888-756-9072.
---