---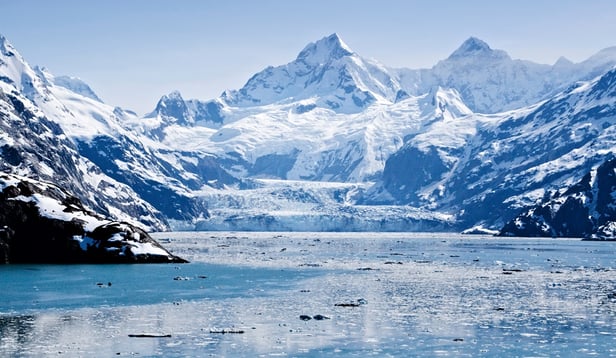 Alaska has plenty to offer visitors. It boasts everything from some of the world's most stunning scenery, to magnificent wildlife, to the legendary Northern Lights.
It is a rugged state blessed with staggering beauty, but in order to best enjoy Alaska, it's important to visit at the right time of the year.
We've put together a short guide to help you determine when to go based on what you prioritize most highly. Do you want Northern Lights or cheaper flights? See a moose or enjoy a cruise?
The Best Weather
Summertime in Alaska can be quite nice, with daytime highs that can rise into the 70s, and nighttime lows in the 40s. A good rule of thumb is to always wear layers. Jeans and an easy to remove sweater or polar fleece are always a good option. You'll want to make sure to bring along good walking shoes as well.
Summer in Alaska does mean more showers than you'd typically find in the rest of the U.S. However, if you travel in May you'll find the skies to be mostly dry with just a 25% chance of rain.
As the summer progresses, the chance of showers jumps to just over 50% in August. Peak travel season is from June 15-July 15, when most consider Alaska to have best weather overall. No matter when you visit during this season, bring along a parka or water-resistant clothing.
The best weather for viewing the Northern Lights is during February and March. The atmospheric conditions are ideal for the lights, and the skies are often cloudless.
Best Time To View Wildlife
You can see wildlife anytime and anywhere in Alaska. In fact, Anchorage is the largest metro area on the planet with its own resident population of brown bears. But if seeing wild animals, including the Big Five—moose, bears, Dall sheep, caribou, and gray wolves—is a priority, summer is your peak season.
Spawning salmon attract predators like bears to streams and baby animals venture out for the first time. Massive flocks of migrating water birds fill the sky and whales are at their most active.
Best Time to Stay Up with the Midnight Sun
The first day of summer, June 21, is the longest day of the year. There are a staggering 19 hours of daylight in Anchorage, and upwards of 22 in the Fairbanks area.
Alaska's days during the months surrounding the summer solstice are longer than anywhere else in the United States. It rarely gets darker than twilight, so be sure to pack a nice eye mask to make it dark enough to sleep!
Best Time to See the Northern Lights
Visitors who wish to see the elusive Aurora Borealis should plan their trip to Alaska between September and April. You'll have your best chance at clear skies and a thrilling show in the interior of Alaska, where the phenomenon occurs most frequently.
The ideal month to chase the Northern Lights is March, when nighttime skies are likelier to be clear.
Best Time to Take a Cruise
June and July are considered the best months to take an Alaskan cruise through the Inside Passage.
The year's warmest weather, longest days, and calmest seas make for a very pleasant trip. You can look out for calving glaciers, learn local history, participate in an optional tour, or simply enjoy the limitless buffet and your ship's other free onboard amenities.
In addition, marine wildlife like whales, seals, porpoises and majestic bald eagles are active in the summer.
Best Time to Avoid Crowds and High Prices
The shoulder travel season, at the beginning of summer in April and May and at the end of summer in September, are the cheapest times to visit Alaska. It's the best time to travel to Alaska, both on land tours and cruises, if you're looking for a deal and willing to forgo peak season travel. The weather is still pleasant, but you will miss the high season crowds and pricing.
Best Time to Book Your Alaska Tour with YMT Vacations
The best time to book is now! YMT Vacations offers numerous ways to experience the Frontier State.
We have multiple Alaska Cruise vacation packages available for you to choose from, as well as land tours that journey deep into Alaska's interior.
For information, or to make your plans to join YMT in Alaska, call your travel professional or YMT Vacations at 1-888-756-9072.