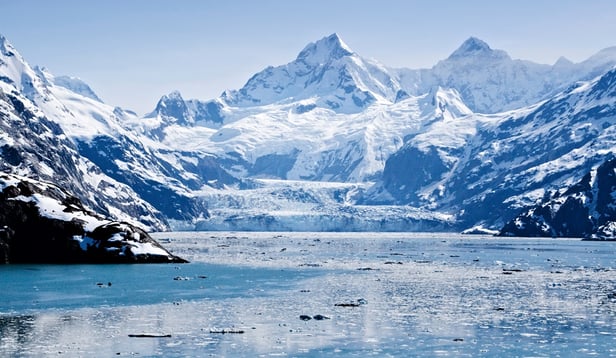 While summer means swimsuits and sunscreen for many travelers, a growing number are heading north to America's last frontier. With long days of endless sun, Alaska is full of excitement throughout the summer months but when exactly is the best time to visit? To answer this question, we have to look at three things: daylight, rain, and temperature. We'll also consider the added bonus of summer travel tours!
---
Visiting Alaska in the Summer
Did you know that June 21 is the longest day of the year in Alaska? In fact, on this day there are a staggering 19 hours of daylight in Anchorage and upwards of 22 in the Fairbanks area! Even though the daylight shortens the farther you get from this magical summer peak, the days from May until September are still considerably longer than anywhere else in the lower 48 states.
Wet Weather Season
Summer in Alaska does mean more showers than you'd typically find in the rest of the U.S. However, if you travel in May you'll find the skies to be mostly dry with just a 25% chance of rain. As the summer progresses, the chance of showers jumps to just over 50% in August. We recommend no matter when you visit during this season, you plan to bring along a parka or water-resistant clothing.
Pleasant Weather
Summertime in Alaska can be quite nice with daytime highs that can often rise into the 70s, and nighttime lows in the 40s. However, temperatures vary greatly depending on which region you visit and the terrain. A good rule of thumb is to always wear layers. A sweater or polar fleece that you can remove easily and jeans are always a good option. You'll also want to make sure to bring along good walking shoes as well.
Summer Travel Tours
Many travel companies offer cruise tours during the summer months, which combine an Alaskan cruise with a land tour. This joint itinerary gives you the chance to see everything from the Inside Passage to Alaska's fascinating wildlife, calving glaciers to charming port towns. And because a cruise tour combines the best of both worlds, you also enjoy the best bang for your buck by condensing two "trips" into one plane ticket.
When you consider it all, the experts agree, June 15-July 15 is prime travel season for Alaska. However, that doesn't mean you should rule out early-may or late-August either. With long days and striking natural beauty, any of these summer travel options will reward you with a magical experience you'll never forget.
---
You can explore the Frontier State on a YMT Vacations' tour. There are several Alaska vacations to choose from, including the 16-day Alaska Cruise & Canadian Adventure, which includes tours of Banff National Park, Lake Louise and Jasper National Park. You'll see the Athabasca Glacier, visit the Iditarod Sled Dog Headquarters and cruise the Inside Passage for views of Glacier Bay. For information, or to make your plans to join this journey, call your travel professional or YMT Vacations at 1-888-756-9072.
---