---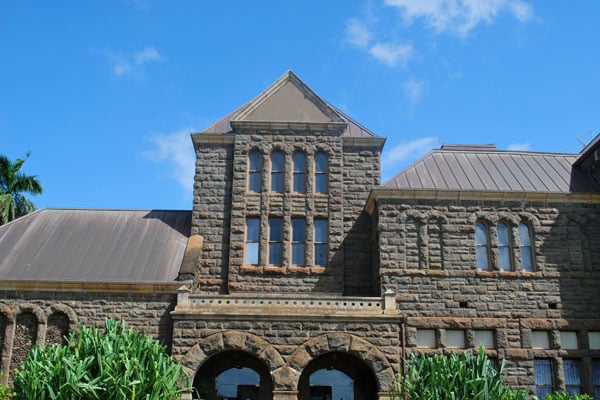 Built by a Hawaiian Princess, the Bernice Pauahi Bishop Museum was created to preserve the Polynesian culture for local residents and the rest of the world who would arrive on these beautiful shores. It houses the largest collection of Polynesian cultural artifacts and natural history specimens -- much of it donated by Hawaiian royalty. As one of Oahu's historic places, the museum began with a treasure trove of royal heirlooms collected by the princess herself, the last direct descendant of King Kamehameha I.
---
In addition to nearly 25 million Hawaiian artifacts, the museum also features a stellar planetarium where guests can experience what it was like on those early voyages that navigated the Pacific guided only by the stars. Visitors can walk through the fascinating Hawaiian Origins Tunnel or learn to control volcanic eruptions, watch an interactive lava melting demonstration or pilot a deep sea rover at the Science Adventure Center. There are rare birds and insects in the specimen collections as well as a chance to explore the unique tropical fauna of the Hawaiian Islands.
---
The museum offers the perfect opportunity to take a break from the sun or a diversion on those rare rainy days. Locals agree it is one of Hawaii's greatest gems and a "must" visit for anyone coming to the Aloha state. You may decide to explore Honolulu's Bishop Museum during your Oahu leisure time on your YMT Vacations Hawaii tour. Choose from the following itineraries: Best of Hawaii Four Island Tour, Hawaiian Islands Cruise & Tour or the Rose Parade & Hawaii Tour. These affordable and value-packed itineraries let you discover the beauty of one of the world's most popular vacation spots and a top bucket-list destination for most travelers. To make your reservation to join us, call your travel agent or 1-888-756-9072.
---