---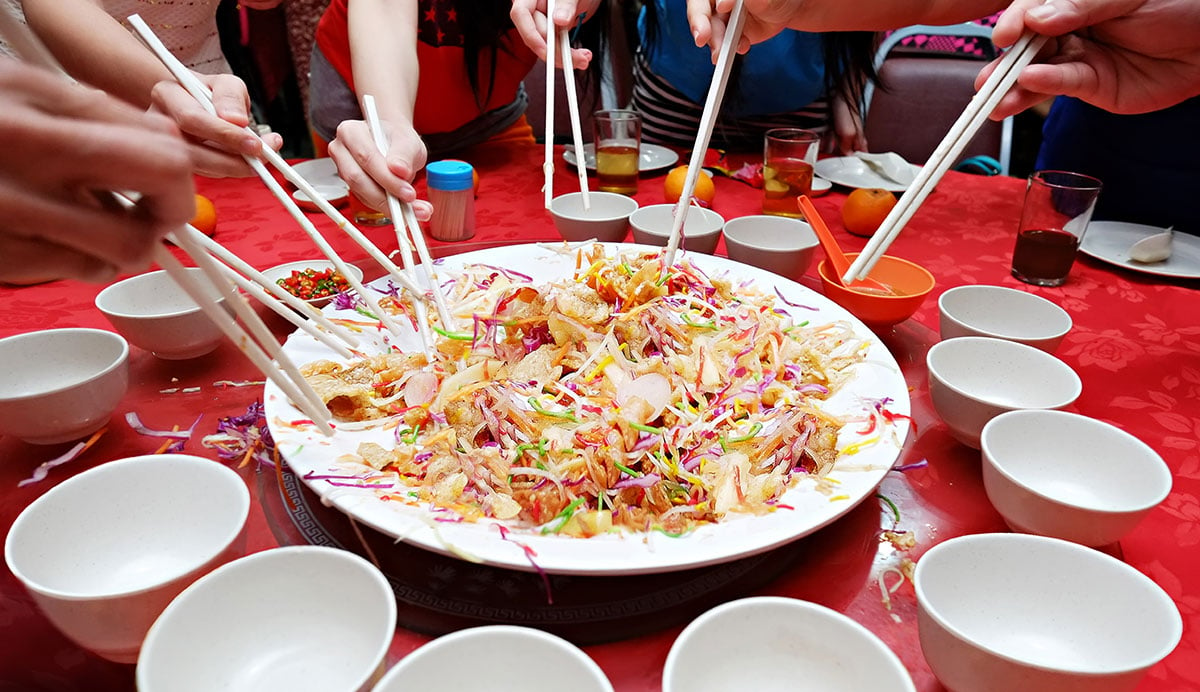 For those of us whose bags are always packed, travel can mean a sophisticated European capital one month, and the wild backcountry of a National Park the next. As we get set to roam the world, knowing and honoring the customs of each place we visit is crucial, especially when it comes to how we eat. Let's take a close look at the dining etiquette of several of Asian countries—pull up a seat at the table and enjoy!
---
Singapore
Always defer to older guests when dining.
Never cross your chopsticks or use them to point at someone. Also, never stick them vertically in your bowl since this is the sign of an offering made to a deceased person.
Alcohol is rarely served in Malay cuisine since most locals are Muslim.
Malays traditionally eat with the right hand. Finger bowls are used to clean your hands before and after a meal.
At food courts you'll often see tissue packets sitting on the table. This signifies a "chope," or booking. It's how locals reserve a table while they search the stalls for food.
Thailand
Before taking a seat, look to the host for directions on where at the table they'd like you.
Be prepared to share. Bowls of food are often meant to be split among the table.
Never take the last bite from the bowl.
Avoid taking more than you can eat. It is impolite to leave large amounts uneaten.
Don't eat from your fork. Use it to push the food onto your spoon.
Cambodia
Seniority matters. Always allow the eldest person to be seated and eat first.
Avoid putting your fork directly in your mouth. Just use it to guide food onto chopsticks.
Tipping is appreciated, but not expected.
It's never considered bad form to slurp, smack or otherwise convey you are enjoying the meal.
Dishes are not cleared from the table until you pay, should you want seconds.
Vietnam
Always keep both hands on the table. This helps you hold your rice bowl and chopsticks at the same time.
It is common to bring your bowl up to your face when eating.
Meals are served family-style but you should never eat directly from the platter.
Men are typically served first.
It is rude to turn down a "doggie bag" after the meal. Gladly accept the gesture.
Servers do not bring a bill to the table unprompted. They will wait to be asked for the check.
China
It's not uncommon to belch. In fact, it's considered a compliment to the chef.
Never finish all of your food. Instead, leave a small amount on the plate to show that your host has graciously given you more than enough.
Always arrive on time and smartly dressed.
Most restaurants do not expect a tip.
Never rest your chopsticks vertically. This offense is rarely forgotten.
You can enjoy all the flavors of Asia on the YMT Vacations' Wonders of Southeast Asia Cruise & Tour. This 23-day journey takes you from the booming metropolis of Singapore to the golden temples of Bangkok, from the vibrant markets of Ho Chi Minh City to China's premier beach community, Sanya. We also offer Legendary China & Yangtze River Cruise, a 12-day cruise tour of China, and the 19-day Treasures of the Far East Cruise & Tour from Hong Kong to Tokyo. For information, or to make your plans to join us, call your travel professional or YMT Vacations at 1-888-756-9072.