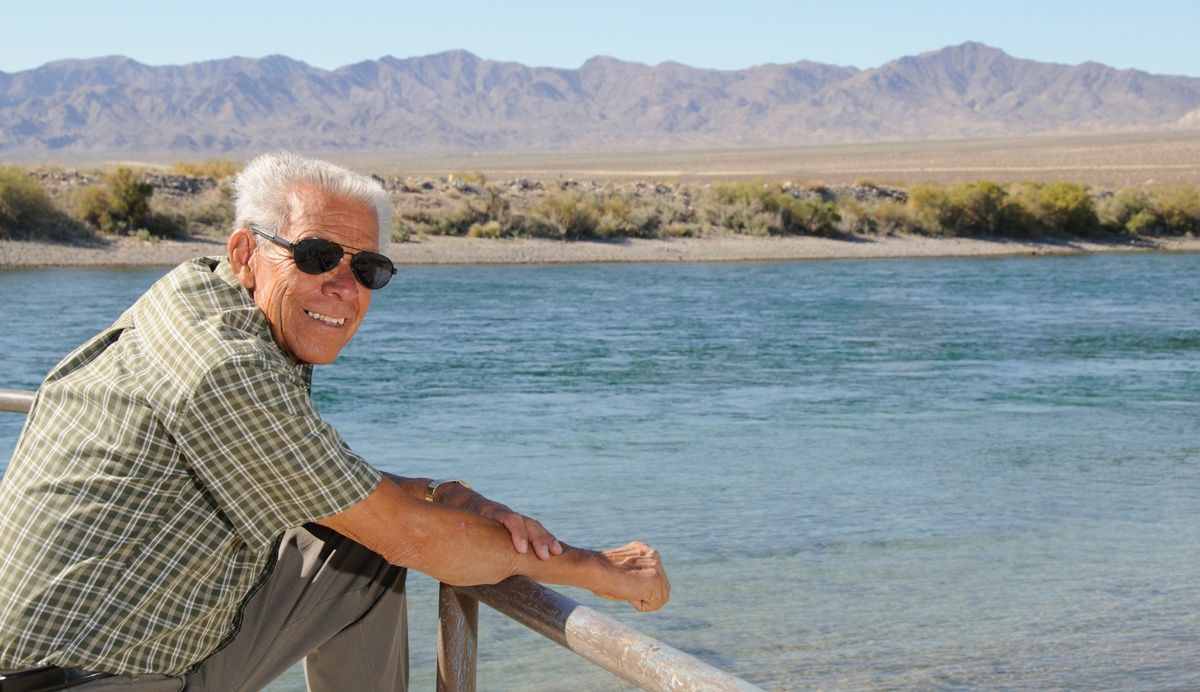 Dads know what to expect on Father's Day—they've received the same gifts for years. Not that they'd complain, mind you, but they can only use so many ties and "World's Best Dad" mugs. This year, why not surprise the dad in your life with a less traditional Father's Day Gift?
---
For the Shutterbug
Some dads live their lives with their cameras at the ready. They're always on hand to document family gatherings, vacations, and Little League games. Whether dad prefers to take snapshots of the grandkids with his phone or spends hours lining up and focusing that perfect macro shot, we've got some suggestions he'll love.
A new camera: If dad's still using the same camera he's had since high school, maybe it's time he got an upgrade. Even a relatively modest digital camera offers enough features to keep him busy for a while.
Lenses and accessories: If dad's already got a high-end camera, surprise him with a new lens, a set of filters, or a proper tripod.
Phone lenses: When he's traveling light, dad might prefer to leave his large camera at home. Snap-on lenses for mobile devices allow him to zoom in, take wide-angle shots, or capture macro details wherever he goes.
If he's got a new camera to play with, why not give dad a vacation with vistas worthy of his photography skills? An Alaska Cruise and Canadian Rockies tour provides plenty of opportunity for wilderness photography.
Leisure Time and Dad
Dads work hard, and they deserve opportunities to relax whenever they can. For some dads the ideal Father's Day gift is a beach chair, a cold beer, and a new book by their favorite author. For others, it's a set of noise-reducing headphones and access to their favorite music.
Leisure-oriented dads do well on cruises, where they can kick back and relax without any worries. A tour down Europe's legendary Danube river, for example, offers opportunities for relaxation, good food, and guided explorations of some of Europe's most beautiful cities.
Rich Leather Travel Bags
Dads like to be prepared, especially when they like to travel. This year indulge both these habits with a rich leather messenger bag. The ideal carry-on bag for the dad on the go, a leather messenger bag develops more character as it ages (just like dad).
For extra points, stock the bag with a travel journal, books, a toiletries kit, and other items to make dad's next vacation more pleasant. And while we don't like to suggest Father's Day needs to turn into a competition, slipping a card into the bag with, say, tickets for a Sights of Scotland and Best of Ireland Tour pretty much guarantees you win at Father's Day this year.
The Sun Worshipper
Some dad's love the feel of hot sand between their toes, steamy tropical nights, and an icy cold margarita. These are the dads who grew up swimming, snorkeling, and surfing—or dreaming about doing so.
For the sun-loving dad in your life, a pair of polarized sunglasses will shield his eyes from ultraviolet light as he's out and about. Make him up a beach kit with a towel, new swim trunks, some sunblock, a beach ball, and maybe a beach umbrella. Or go wild and send him on that Mexico adventure he's always talking about with a cruise from Los Angeles down to Cabo San Lucas.
Dads of the Wilderness
Some dads are more at home in nature than others, whether they're hunting, fishing, or just enjoying a leisurely trek through a golden forest of autumn leaves. For these dads, the best Father's Day gift is often a chance to commune with nature with their family.
If dad's fishing tackle or hiking gear is already complete (and after years of outdoor life, it might well be), you can still tailor your Father's Day gift to his love of nature. This year, why not arrange for him to go on a tour of the U.S. National Parks? He'll love the sights, even if his days of wrestling charging moose to the ground and reeling in 50-lb trout are behind him (we don't want to shatter any illusions, but it's just possible dad might have over-embellished those stories a bit . . . ).
Or not. After all, he's a dad—he's always been a hero.