---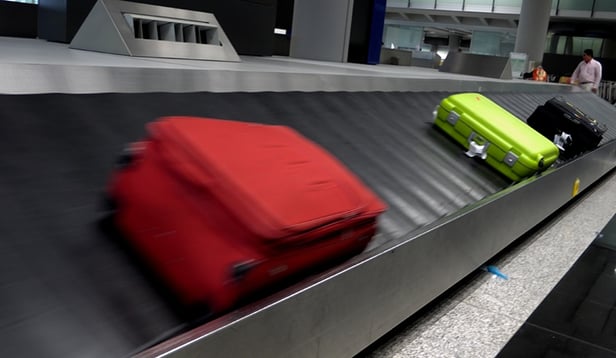 If you've traveled for any length of time, you may have experienced that stomach-dropping feeling that happens when the last bag is plucked off the carousel and your luggage is no where in sight. If this has ever happened to you, you understand how crucial it is to have a properly-packed carry-on for your future travels. Here are some tips on what you'll need, what not to forget, and how to assemble the ideal emergency travel bag:
---
Passport and ID -- If all else goes wrong, your trip can still continue with the proper identification. Without it, you won't make it past the gate. Make sure you have a passport that is valid for six months beyond the duration of your trip since different countries have different expiration requirements. You'll also need a photo ID, your boarding pass, and a copy of your itinerary (this provides the country you are visiting with a timeline of your travels).
Copies -- Make photocopies of all important information: credit cards, debit cards, passport and identification in the event that you have your wallet stolen. Make sure these are in your carry-on but separate from your wallet and the hard copies of the documentation.
Extra Passport Photos -- If you ever have your passport stolen, this makes issuing a new one much easier.
Cash -- Always carry a small amount of U.S. cash and local currency in your carry-on, as well as a debit card on an alliance with a bank in your visiting country and a credit card without a foreign transaction fee.
Toiletries -- Keep these to the minimum since you can always get shampoo, soap, and lotion at your hotel or in a local drug store. Opt for what you'll need if your luggage does not arrive on time: a toothbrush, toothpaste, shaving items, contacts and solution...
First Aid Items and Medication -- Always keep vital medication in your carry on, not in your luggage, so that you are guaranteed to have it during your travels. It's also a good idea to take along essential first aid items such as pain reliever, anti-nausea medication, bandages and anti-bacterial ointment.
Clothing -- Make sure to bring 2-3 season-appropriate outfits of a similar color scheme along with undergarments, socks, a pair of pajamas and a lightweight jacket for layering. Rolling clothes and wearing your heaviest clothing, makes for extra space.
Check with Your Airline -- about the size allowance for carry-on bag. Often times, discount airlines have stricter requirements as do some European carriers.
---
You can explore the world with YMT Vacations -- a group travel company with low prices and unmatched value. Reliable, guaranteed and expertly run, our journeys let you travel the globe from Alaska to Europe, Hawaii to the National Parks of the United States. To learn more about our tours, unique travel experiences and how you can join us, call your travel professional or 1-888-756-9072.
---