---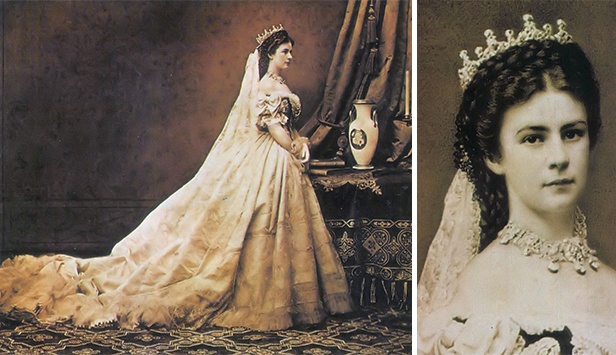 Empress Elisabeth of Austria was more than just a royal, she was a world traveler, a gifted poet, a keen athlete, and a true individual. Restless with her dull married life at court, she would often holiday for long stretches in Corfu, Madeira and Venice. When things grew distant with her husband, Franz Joseph, she would escape to exotic destinations like Morocco, Algeria, Malta, Egypt and Turkey. Soon her adventures grew to be more than a mere distraction from the realities of life in Sisi's, as she was called, gilded cage; they became a source of joy and the foundation of her legend.
---
Uncomfortable with the strict requirements and ceremony of royal life, Sisi was a free spirit who made her own way in the world. Defying Hapsburg protocol, she traveled the globe and wrote poetry. She was a devoted athlete: committed to horseback riding, hiking and gymnastics. In fact, she even turned the opulent Knights' Hall of the Hofburg into a gymnasium. When she wasn't out riding or working to maintain her legendary figure, Sisi enjoyed history, philosophy, literature and, of course, travel.
You'll find the imprints of the Hapsburg Dynasty, and the longest-reigning Austrian empress—she ruled for 44 years before she was assassinated at the age of 60—throughout the former Hungarian Empire. She is remembered in books, films, opera and even a ballet. You can visit the major places in Sisi's life when you travel to Austria with YMT Vacations. Should your future travel plans include this region, we highly suggest you visit on the Oberammergau & The Sound of Music tour.
Not only will you get to explore the Imperial Palace, home of the infamous House of Hapsburg, you'll also be in the audience of a once-in-a-lifetime cultural phenomenon. The Oberammergau is a passion play that has been reenacted in a small German village every decade for the past 400 years. You can experience the play, along with locations associated with the beloved von Trapp family, the summer of 2020. By booking now, you'll be one of the lucky few guaranteed a spot on this bucket list journey. To learn how you can join YMT Vacations on this itinerary, contact your travel professional or call YMT Vacations at 1-888-756-9072