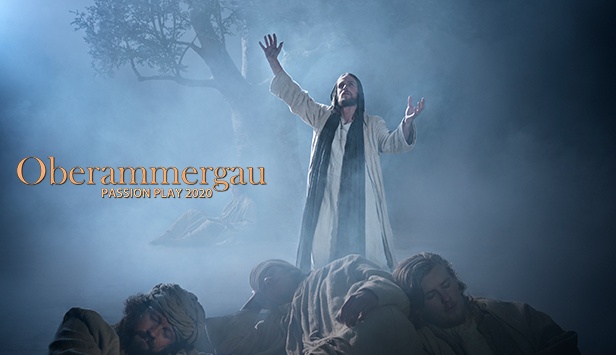 In 1634 a group of bedraggled citizens gathered in a cemetery next to the town church. They were tired and weary, and by the looks on their faces they'd been through a lot.
Crowded around the tombstones were about 70 people, all that was left of the town. There, on the same plot of earth were several of their friends and family had recently been laid to rest, they would perform a play -- the Passion of the Christ.
About Oberammergau
This all happened in Oberammergau, Germany, a small village in the Bavarian Alps on the Ammer River. For nearly 400 years this town has reenacted the Passion Play in honor of a vow their ancestors made in 1634. As the story goes, the bubonic plague had arrived at their doorstep when a man returned home for Christmas and brought the Black Death with him. The disease spread rapidly and residents quickly began to die. That was when the town made a promise that they would hold the Passion Play every decade if God would only save them. Once the vow was made the disease suddenly stopped - not another resident died and all those who were suffering recovered.
Today, nearly 2,000 actors, singers and instrumentalists will spend 10 months preparing for the next Passion Play to be held in 2020. Seven hours long (thankfully with an intermission), the play runs from May until October. Nearly half the townspeople participate in more than 100 performances before crowds that gather from around the globe.
Watch the once-in-a-lifetime play with YMT Vacations
Experience this once-in-a-lifetime event on our Oberammergau & The Sound of Music or our Oberammergau & Best of Italy tour with YMT Vacations. Plans are already underway to take travel groups to see this German cultural phenomenon. You'll enjoy exploring this quaint village tucked away in the mountains as well as a host of other European destinations.
To learn more about this journey, and to find out how you can participate, contact your travel professional or YMT Vacations at 1-888-756-9072.