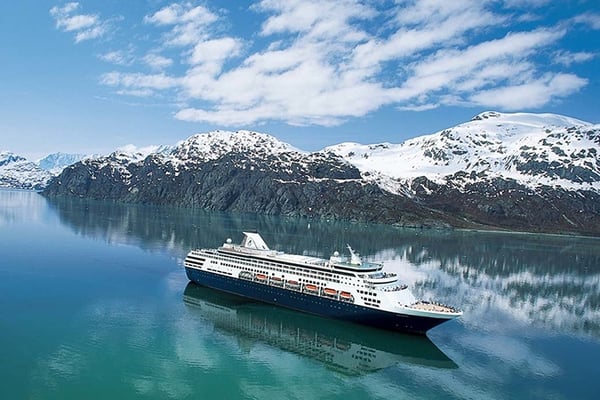 You've done the research and chosen an incredible trip. There's nothing left to do now other than wait and enjoy the fruits of your labor, right? Well, almost. There are a few factors to take care of before your vacation to help ensure a successful trip.
You'll need to disclose a few details that may feel relatively small or insignificant, but they could have a major impact on your cruise. Communication with your cruise line or tour provider is key to your trip's success, so be sure to share these six key things in advance.
Another reason you may need to renew your passport is if you have had a significant change in your appearance since your last trip. This can include facial surgery, tattoos or piercings, or a significant change in weight.
These rules for fast passport renewals will help ensure you get your passport in time for your next trip abroad.


1. Inform Your Tour Provider of Any Health Concerns or Allergies
It's incredibly important to tell your cruise line or tour provider about any health issues like food allergies that could affect you while traveling. Cruises can accommodate most dietary restrictions and allergies, so be sure to tell your tour provider about them ahead of time.
Let your tour operator know of any pre-existing medical conditions and if you were recently hospitalized. If you need to use oxygen or other medical equipment, inform your tour operator so they can make sure you have access to what you need. If you have recently been sick or have tested positive for COVID-19, it's best to contact your tour provider to understand your tour's health and safety guidelines. If you get sick on vacation, let your tour provider know as soon as possible.
2. Be Open About Mobility-Related Issues
Mobility issues range from needing a wheelchair or scooter to walking with a cane. In fact, many travelers simply prefer or need a bit of a slower pace in general. If you're traveling outside of the United States, the Americans with Disabilities Act does not apply; you may find limited facilities for disabled travelers.
Let your tour provider know ahead of time if you have mobility issues so they can double-check the available solutions and ensure your selected trip is appropriate.
3. Disclose Devices Such as Pacemakers and ICDs
If you or a traveling companion has a device such as a pacemaker or Implantable Cardioverter Defibrillator (ICD), you cannot be searched with a regular hand-held device before boarding a cruise or an airplane. A scanner could damage or even change the settings on these types of devices. Instead, you'll need to be hand-searched by a screener. Let your tour provider know about this so they can tell security you'll need to be hand-screened.
4. Double Check the Expiration Date on Your Passport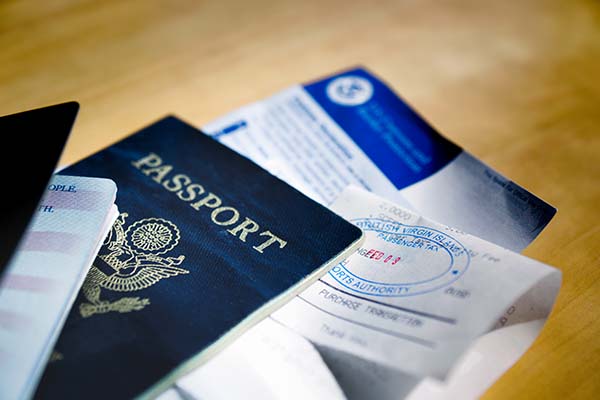 Most countries require a six-month validity for your passport, meaning it can't expire less than six months from your departure date from that country. Always give your full name just as it appears on your passport so there are no issues with tickets and security. If your passport has expired or will soon, you should renew it now to avoid hassles later on.
5. Don't Hide Food
We all have our go-to snacks or quick meal ideas when we're on vacation, but cruise lines usually have a list of items that can and can't be brought on board. Each cruise line is different, so be sure to check with yours to find out what not to pack for your cruise.
It's also tempting to bring back food and local products from port stops, but these usually must be left with cruise staff, especially for certain cruise lines such as Costa. If you're flying in or out of a port city to begin or end your cruise, check airline restrictions ahead of time. Some airlines don't allow certain foods on planes.
6. Forgo the Alcohol
That's not to say to eschew alcohol altogether, but it's against the policy of cruise lines to allow passengers to bring alcohol aboard a ship. And yes, they know all the good hiding spots such as shampoo and mouthwash bottles, so the odds are against you when it comes to sneaking alcohol onboard. Instead, your best option may be to purchase the all-inclusive drinks package so you're worry-free.
Book Your Next Guided Tour or Cruise
Guided tours and cruises are a great way to explore as-yet-unseen parts of the world in a fun and unique way. Remember, keep an open line of communication with your tour provider and let them know all pertinent information so they can help make your next trip a success. To learn more about YMT Vacations guided tour destinations, call our Travel Consultants at 1-888-756-9072.