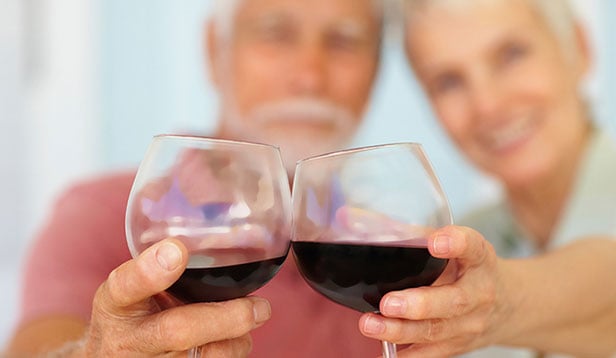 Wineries are fast becoming one of the most charming vacation options around. With picturesque scenery, tempting tastes, and a bevy of interesting proprietors, why wouldn't you go? Here are our tips on wine etiquette, winery visits and other need-to-know info.

Never ask for a bottle to be opened unless it is part of the tasting menu.
The Art of Tasting — Look at the glass by holding it by the stem and tilting it to see the way the colors change. Sniff after you've gently swirled the wine. Watch for the legs that run back down the sides to see the wine's viscosity. Finally, take a sip and roll it in your mouth before swallowing to make sure it is exposed to all of your taste buds.
Have a Designated Driver — You always taste more than you expect to so hire a driver or join a tour company visit to avoid a dangerous situation.
Be Willing to Try New Things — If you stick to the grapes you know, chances are you'll miss out on some spectacular regional specialties.
Be Careful What You Buy — It all adds up so have a limit. Remember, if you're unsure about buying, just ask if you can have it shipped to you later to avoid buyer's remorse.
Have a Return Policy — Getting wine home can be tricky, especially if you buy in bulk. Ask if the winery ships or works with a local company to deliver wine to your home. If you intend to take it with you, always check your airline policy before buying.
Never Keep Wine in a Hot Car — If you're going to visit multiple sites, remember not to keep your wine from the last stop in the car or on the tour bus.
Ask Questions — Don't be shy. If you have a question, speak up and ask.
Comfortable Footwear — Feel-good footwear is essential since many tastings are done standing. Aside from that, there are vineyard hikes, sprawling lawns and often stairs to climb to explore the cellar. Flat, comfortable shoes are the way to go.
Go Natural — There's nothing worse than a red lipstick stain on a pristine wine glass. Keep the rim clean and the flavors untarnished by skipping the lipstick. For that matter, perfume is another no-go. Since wine is experienced with our senses, that strong whiff of fragrance can interfere with your ability to fully appreciate and assess the vintage.
You can experience Sonoma wine country on YMT Vacations' Alaska Cruise & West Coast Train Tour. This combined land, cruise and train tour lets you explore the Frontier State, including the Inside Passage, Glacier Bay National Park and America's Northwest Coast. For information on how to join this exciting journey, call your travel consultant or YMT Vacations at 1-888-756-9072.