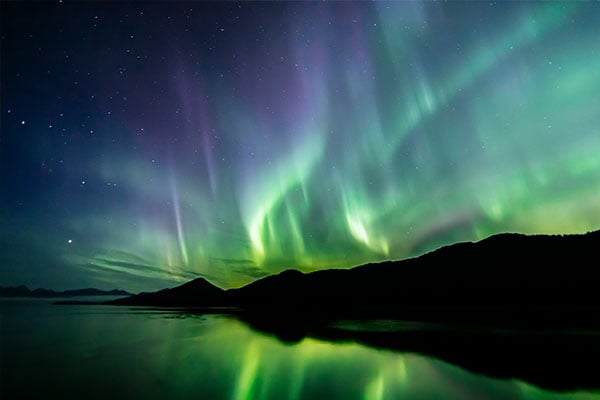 A trip to Alaska is a bucket list trip—traveling to the 49th state is a dream come true for many of our guests—but it can also be overwhelming.
If this is your first time to Alaska, here are some things to keep in mind to make the most of your time in the Frontier State.

Alaska is BIG!
Twice the size of Texas, in fact, and larger than 22 of the smallest US states combined. Not only is Alaska roughly a third the size of America's lower 48, but only about 20 percent of it is accessible by road.
You need to pick a region and allow time to explore the area you've chosen.
1. Top Places to Visit in Alaska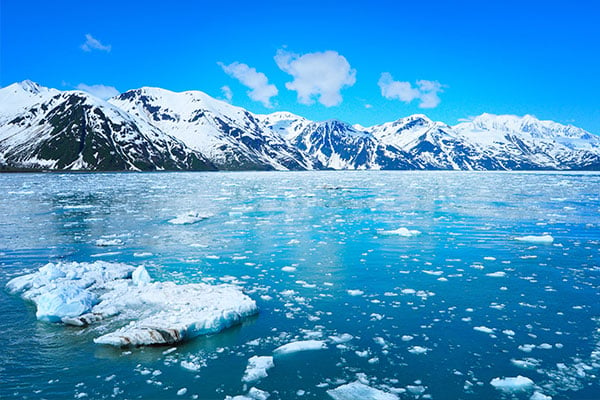 For your first time going to Alaska, select a journey that highlights some of its top places to visit. Fortunately, the following locations can be easily accessed aboard a cruise ship.
Denali National Park

—6 million acres of wild, natural beauty and wildlife

surrounds the tallest mountain peak in North America.

Kenai Peninsula—A microcosm of glaciers, coastal inlets, marine life, fjords and breathtaking scenery.
The Inside Passage—A 1,000-mile waterway through a narrow strip of mainland and islands that make up Alaska's panhandle. Watch for whales, seal pups and bears fishing for salmon along the shoreline.
Glacier Bay—At the northern end of the Inside Passage, Glacier Bay is home to schools of orcas and humpbacks. However, the key attraction is the dozens of glaciers that calve sheets of ice the size of houses, thundering as they plunge into the icy waters below.
2. Visit Authentic Alaskan Culture
We suggest visiting the totem pole capital of the world in Ketchikan or stopping at the Alaska Wildlife Conservation Center to say hello to bears, elk, bison, wolves and more.
Embark on a Natural History Tour in Denali National Park to learn about the people who call this rich and culturally diverse region home. Discover the methods used by native Alaskans to settle and live off the land's natural resources for thousands of years.
3. Eat Local Alaskan Food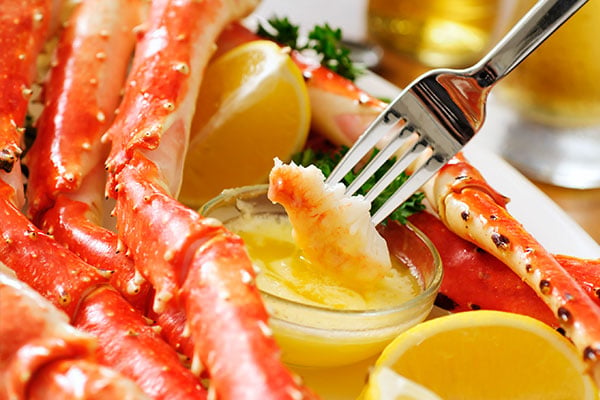 When it comes to fresh seafood, Alaska is a veritable paradise. A bountiful supply of fresh fish, crab, oysters, and shellfish leaves seafood lovers in awe. Alaska's state fish, the Chinook Salmon, is a favorite amongst locals for its strong, meaty flavor and delectable texture.
And for an authentic Alaskan culinary experience, begin your day with your favorite style of eggs and a plate full of reindeer sausage, available at many local restaurants and diners.
4. Traveling Alaska on a Budget
Tours are essential, allowing you to see and do more while also saving money. After all, it's the special experiences you're here for. But be aware that in Alaska, excursions often require a plane, a boat, a guide, or gear, and that means added expenses.
Since this is a once-in-a-lifetime journey, make sure to budget accordingly, or travel with a group operator that enables you to include excursions in the price of your travel. Alaska land tours are the perfect way to explore the Last Frontier because they're convenient and makes planning a breeze.
5. Avoid Only Going on a Cruise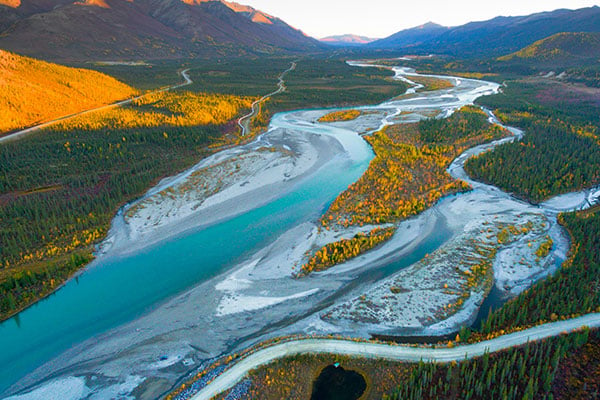 While cruising the Inside Passage, you will see breathtaking glaciers and marine life, but that's only half the magic. To experience more on your first time to Alaska, you need to combine a cruise and land tour that let you experience quaint fishing villages, scenic National Parks, and majestic wildlife.
Planning Your First Trip To Alaska
Explore the rugged wilderness and natural beauty of Alaska on several of YMT Vacations' escorted tours and cruises like the Grand Alaskan Cruise & Tour. You'll see glaciers up close and explore Denali National Park, cruise the famous Inside Passage and discover charming local communities.
Or choose the Alaska Cruise & Canadian Rockies Tour. Here you can enjoy cruising through the Gulf of Alaska or see where the famous Gold Rush began in Skagway.
To make your arrangements, call your travel agent or YMT Vacations at 888-979-0586.