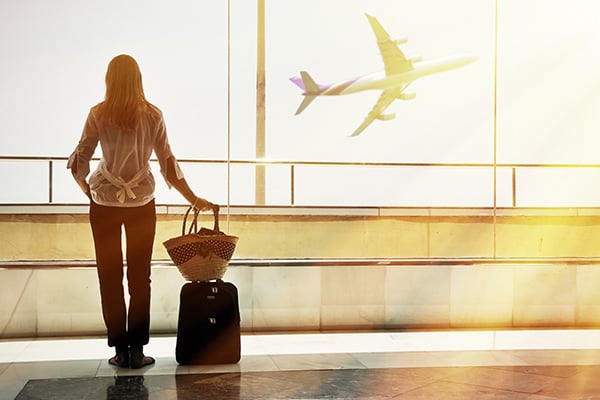 Before your vacation can begin, you must first catch your flight. While that sounds simple, making it to the airport on time and navigating the terminal is easier said than done. You may have several questions: Can I check in for my flight online? How late can I check in for my flight? What happens if I miss my flight?
You must check in for domestic flights 60 minutes before boarding time. For international flights, you must check in 90 minutes beforehand. To avoid running late for your flight, take the following precautions to keep your travel plans as seamless as possible.
Check Your Flight Status Before Leaving for the Airport
It's essential that you're aware of your flight's status before leaving for the airport. To stay up to date on whether your flight is on schedule or delayed, check its status via the airline's website or app. You will most likely need your flight number or trip confirmation number, depending on the airline. Many airlines also allow you to sign up for notifications via text, call, or email so you can track your flight's status.
Even if you find out your flight is delayed, you may still want to leave for the airport as planned. Airlines sometimes will push the departure time forward if a flight arrives earlier than expected.
Download a Mobile Boarding Pass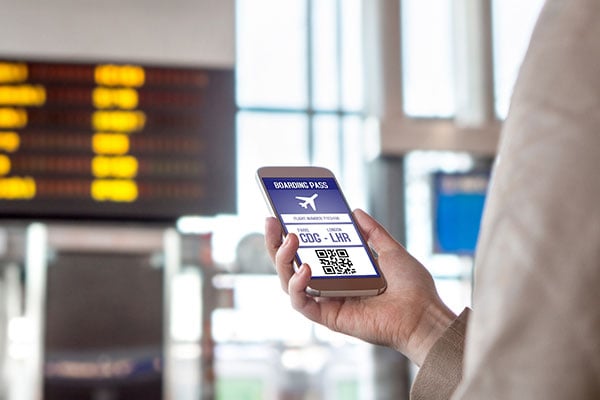 Thanks to online check-in, you no longer have to wait in line at the airport to print a hard copy of your boarding pass. This will save you precious time. Printing your boarding pass at the airport could slow you down, especially if there are long lines at the self-service kiosks and you don't check bags.
To access your boarding pass digitally, check in for your flight online and opt in to receive your pass via email. Airlines usually allow passengers to begin checking in 24 hours in advance. You can also download the airline's app and access your boarding pass there.
If you have luggage to check, you will need to stop at a self-service kiosk regardless. To speed up this process, follow our tip for curbside check-in below.
Pay a Little Extra to Get to the Airport Faster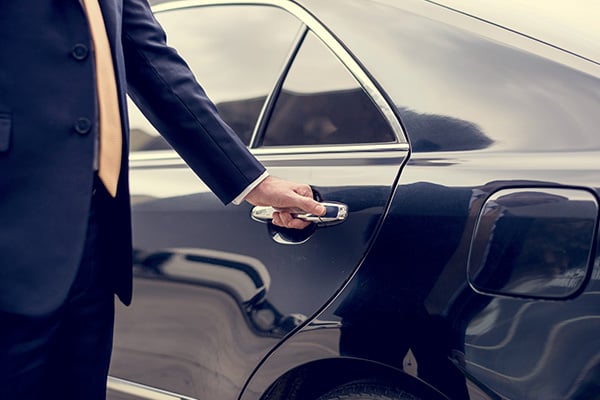 If you're relying on a rideshare option like Lyft or Uber to get to the airport, they could have long waits. To make sure you're picked up on time, schedule your ride ahead of time via your preferred company's app. Do not choose to "share" your ride with other passengers, as the driver will be forced to make stops to pick up and drop off other people on your route.
Avoid booking shuttles, since they will also require you to pick up additional passengers on the way to the airport. Your getting to the airport on time will rely on others being on time. If a taxi is available and you're willing to pay a little more, they are still a great option for getting to the airport quickly.
Take Advantage of Curbside Check-In for Luggage
Did you know that many airlines offer curbside check-in for luggage? This service usually requires an extra fee (and perhaps a tip) but saves you valuable time if you're running late for your flight. Check with your airline ahead of time to see if they offer this convenient service at your airport.
If you're only taking a carry-on and have your digital boarding pass, you can head right to security.
Upgrade to an Expedited Airport Security Line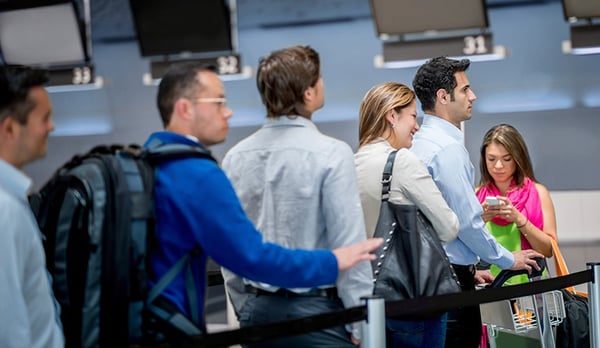 If you haven't already done so, now is a great time to sign up for TSA PreCheck. This security clearance will help get you through security quicker. If you aren't signed up and are running late, some airlines allow you to pay an extra fee for an expedited security line.
If you aren't able to use a separate security line and are short on time, let a TSA agent know that your flight is leaving soon. They may offer to help get you through the line quicker. It doesn't hurt to tell other passengers your problem and kindly ask if you can skip ahead of them in line.
What Happens if You Miss Your Flight?
It's important to keep in mind that you only have until the gate closes to catch your flight, not until the airplane departs. So what happens if your airport experience goes south and you do miss your flight? Don't panic. Your airline will try to rebook you on the next available flight; however, be aware that you may have to pay a rebooking fee and/or the difference in airfare between the flights.
Get in Touch with a YMT Representative
Ready to go on your next adventure? To learn more about YMT Vacations guided tour destinations, call our Travel Consultants at 1-888-756-9072. Read up on more airline hacks and airport tips to help make your next getaway hassle-free.