---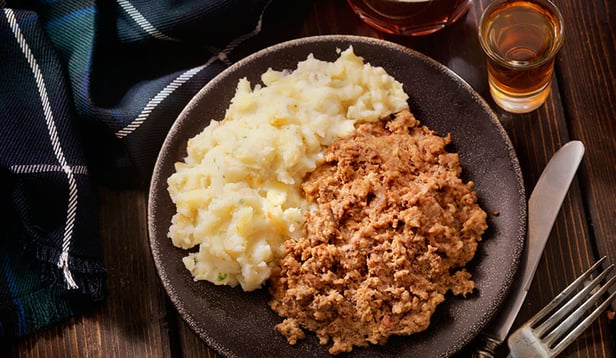 So you're headed to the United Kingdom! In your hurry to see the sites of London and the landscapes of the Emerald Isle, treat yourself to a bit of time exploring the small country of Scotland as well. Chock-full of culture, scenery and history, Scotland is a favorite for fall and a must for every traveler's bucket list. Wander through countryside straight out of a romance novel or along the cobbled streets of regal cities, in the shadow of towering castles and along waters where mythic legends are born. Here are our tips on what to do, what to know and how to make the most of your time in Scotland:
---
Hike Ben Nevis, the highest point in the United Kingdom.
Get lost in the history and metropolitan flair of Edinburgh but make time for the rest of Scotland too.
Remember, Scotland is a sovereign nation. Never refer to it as England.
Scottish accents can be thick, so listen carefully and don't be afraid to ask a local when things need repeating.
Always wear good walking shoes whether you're traversing the hills of the Highlands or the cobblestones of Glasgow.
Check the weather before heading out since it's likely to change on a dime. It's always a good idea to grab an umbrella, light jacket, or boots when heading further afield.
If you're near Fort William, look for the Jacobite Steam Train made famous in the Harry Potter
Make sure to check out Glasgow's lively music scene.
Don't miss Ness Island at Halloween when a spectacular light show dazzles the crowd and highlights the area's past as a storehouse for pirate booty.
Gaelic is the country's second language so don't be surprised to see bilingual road signs and hear it spoken in pubs and on television.
A "dram" is a drink and a "wee" bit more is a refill.
While Scotland has its own pound currency, it is also acceptable to use other U.K. currency.
Before you order a single malt whiskey on the rocks, try it first without the ice to avoid the judgement of the locals.
Make sure to sample the local specialities -- from cullen skink soup to black pudding, stovies to haggis. Just remember, sometimes it's best not to know what you're eating.
Learn how to taste whiskey properly.
Don't miss the fresh seafood, hiking, kayaking and other water sports found on the Outer Hebrides.
Check with your concierge to discover what local festivals and concerts are being offering during your stay. These make for some of the best chances to mingle with locals and soak up the culture.
---
Make your plans to visit this fascinating land on YMT Vacations' Sights of Scotland Tour. This 10-day itinerary takes you from Edinburgh to the Scottish Highlands, Loch Ness to the Isle of Skye. You'll also visit Argyll and Glasgow on this fully-escorted tour


---