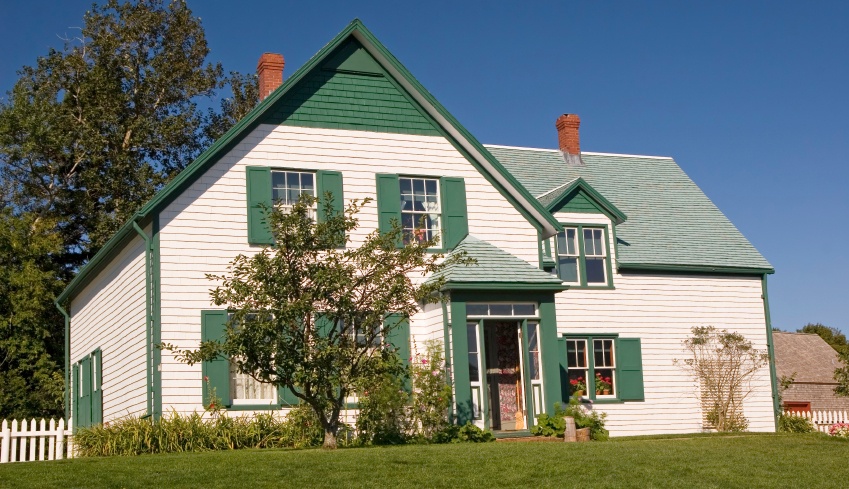 Prince Edward Island's tiny capital of Charlottetown is a quaint coastal city and one of the jewels of Canada's southeast coast. With walking tours and local markets, culinary adventures and a strong literary history, this charming island community is an amazing escape for travelers looking to experience a slower pace of life. Here are our top 10 to do's across Canada's Prince Edward Island:
---
All About Anne (With an E) -- If you're a fan of its most famous resident, the spirited redhead from LM Montgomery's beloved Anne of Green Gables series, then you already know and love Prince Edward Island. Go to Cavendish to see the grounds of the house that inspired Green Gables, drive to Stanhope Beach to see the red sand dunes, or wander down Lover's Lane before heading to Cape Tryon to see the spectacular views of the lighthouse.
Victoria Row -- Along the cobblestone streets of this historic area you'll find charming restaurants and cafes, art galleries and boutiques. Shop for handwoven woolens, stained glass and even an Anne of Green Gables costume so your special little girl can dress like her literary kindred spirit.
Celtic Celebrations -- Prince Edward Island has enjoyed a strong Celtic tradition since a wave of Scots and Irish arrived here in the 18th century. You can experience lively music and dancing when Ceilidh season kicks off in mid-May.
Beaconsfield House -- Near the entrance to Victoria Park sits one of the island's finest historic homes. Take in the impressive views from the two story main residence before heading out to the carriage house.
The Confederation Centre of the Arts -- Learn about the significant contribution this small island made to Canada in this museum-gallery venue. Enjoy the PEI experience, examine the local art or watch Anne of Green Gables, the Musical.
Prince Edward Island National Park -- Along the 37 miles of scenic white and red-sand beaches in this national park you'll find plenty to keep you busy. Take a dip in the ocean or hike the dunes, try your hand at geocaching or wander through the 20 interactive, multimedia exhibits that trace the region's history.
Confederation Trail -- Once a train track, this former rail route is now a walking, running, and cycling path. The trail skirts a number of charming waterfront towns so it's easy to take a detour for a good meal.
West Point Lighthouse -- Built in 1875, this black and white striped beacon still functions to guide ships through Canada's harsh winter storms. You can stay at the attached inn or take a walk through the sandy dunes that nestle up against this historic site.
Basinhead Provincial Park -- Called "singing sands," as you walk across this nine-mile-long beach, each step you take compresses the ultra-fine sand beneath your feet and makes an audible "squeak." Locals love to jump off the small bridge into the channel or fish right off the shores.
Lobster Tours -- Climb aboard a lobster boat to learn how these crustaceans have had an impact on Prince Edward Island's history, biology and industry.
Explore Prince Edward Island on YMT Vacations' New England and Canadian Maritimes Cruise & Tour. This 15-day itinerary features a 7-night cruise, a motorcoach tour of the fall colors and makes stops in Boston, Quebec City and Montreal. To make your reservation, call your travel agent or YMT Vacations at 1-888-756-9072.