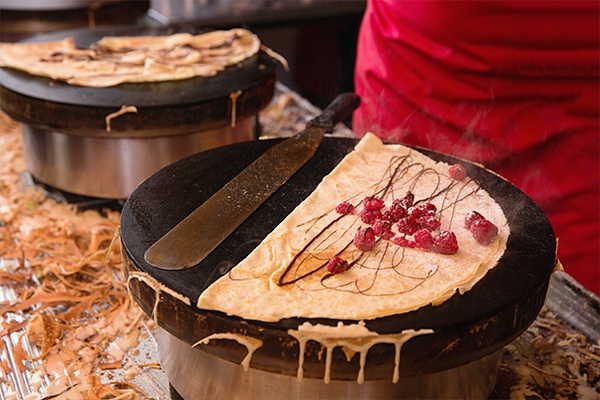 Fine dining is a birthright for the French, but with so much to savor where does one begin? Here are 15 foods every visitor to France should eat:
1. Baguette
Crusty on the outside, chewy on the inside, baguettes are a work of art. Try them with ham or brie, but make sure they are pointed on the ends—a sure sign they were hand-rolled.
2. Pastries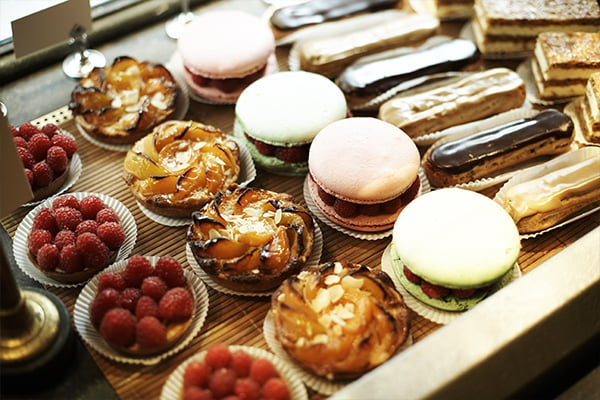 Look in the window of any patisserie and you'll fall in love with the colorful macarons, puff pastries, cream puffs and the rest of the generous assortment of treats.
3. French Onion Soup
This traditional soup is made of onions and beef stock with croutons and gooey gruyere cheese on top. Created as a humble peasant dish, it gets its rich flavor from caramelized onions and brandy or sherry added at the end of a very slow cooking process.
4. Chocolates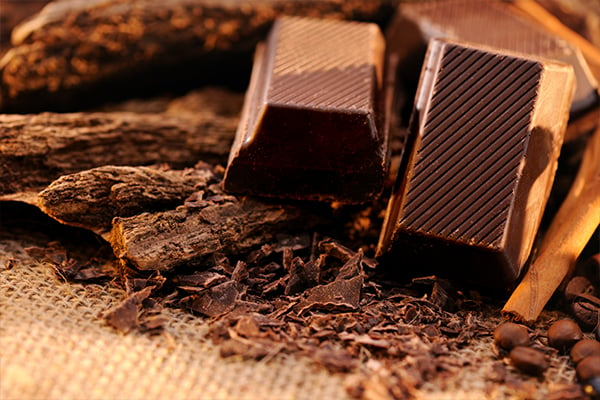 The French are artisans at candy making—try the caramels, truffles and dark chocolate creations.
5. Croque-Monsier
This French grilled cheese sandwich pairs ham and gruyere cheese for one of the most mouth-watering sandwiches you'll ever taste.
6. Coq au vin
Made famous by Julia Child, this dish of braised chicken, wine, mushrooms, bacon, onions and brandy is literally translated as "rooster with wine."
7. Cassoulet
Found throughout the southern regions of France, this hearty casserole is made of white beans that have been stewed with meats such as pork, duck, sausage, and mutton. The hearty dish is popular in the winter months and gets its name from the cassole pot it is baked in.
8. Nicoise Salade
Popular throughout the Provence region in cities like Nice, this light salad is made of lettuce, tomatoes, boiled eggs, tuna, green beans, Nicoise Cailletier olives, and anchovies.
9. Ratatouille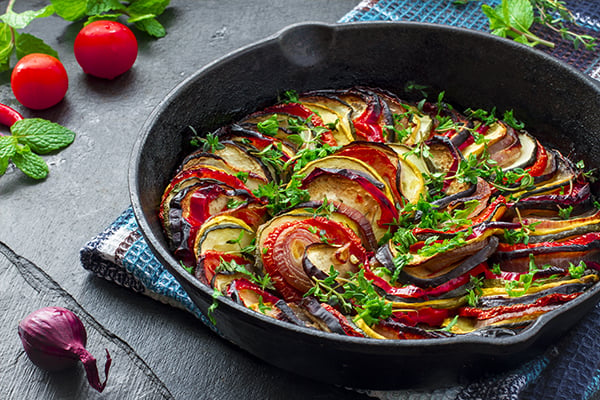 Another favorite of Nice, this dish showcases the vegetables and herbs of Provence: tomatoes, garlic, onions, zucchini, eggplant, carrots, bell peppers, basil, marjoram and thyme.
10. Creme Brûlée
This classic dessert is topped with the thinnest of caramel shells that you crack open with your spoon before dipping into the creamy vanilla custard below.
11. Escargot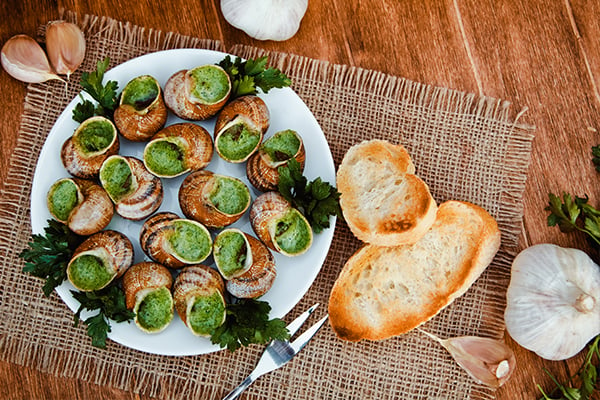 Yes, we are suggesting you eat snails, which in France are a flavorful delicacy cooked in mounds of garlic and butter.
12. Pain au chocolat
The chocolate croissant is the perfect combination of flaky, buttery crust and rich, melt-in-your-mouth chocolate.
13. Duck Confit
Duck is the chicken of the southern regions of France, and confit is essentially the legs cooked in their own wonderfully flavorful fat.
14. Crepes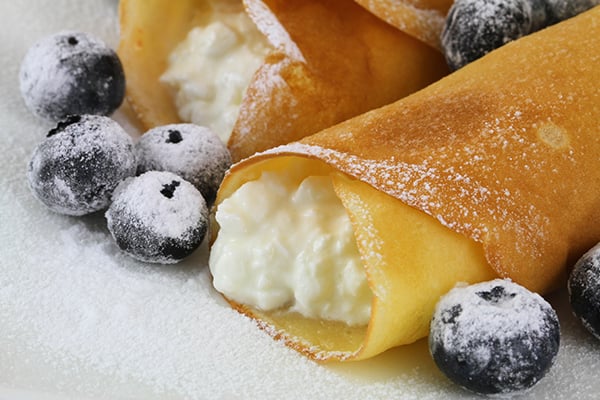 Stop at any street stall in Paris for a savory variety, or the classic beurre et sucre, simply a crepe with butter and sugar.
15. Butter
Butter? Yes. French butter, especially Bordier butter, is smooth and full of flavor. Buy a baguette, plop down on a park bench and slather generously. You'll swear you've just had the most decadent meal of your life!
Enjoy all the flavors of france with YMT Vacations
You can enjoy the flavors of France on tours by YMT Vacations. To book one of our journeys, call your travel consultant or YMT Vacations at 1-888-756-9072.