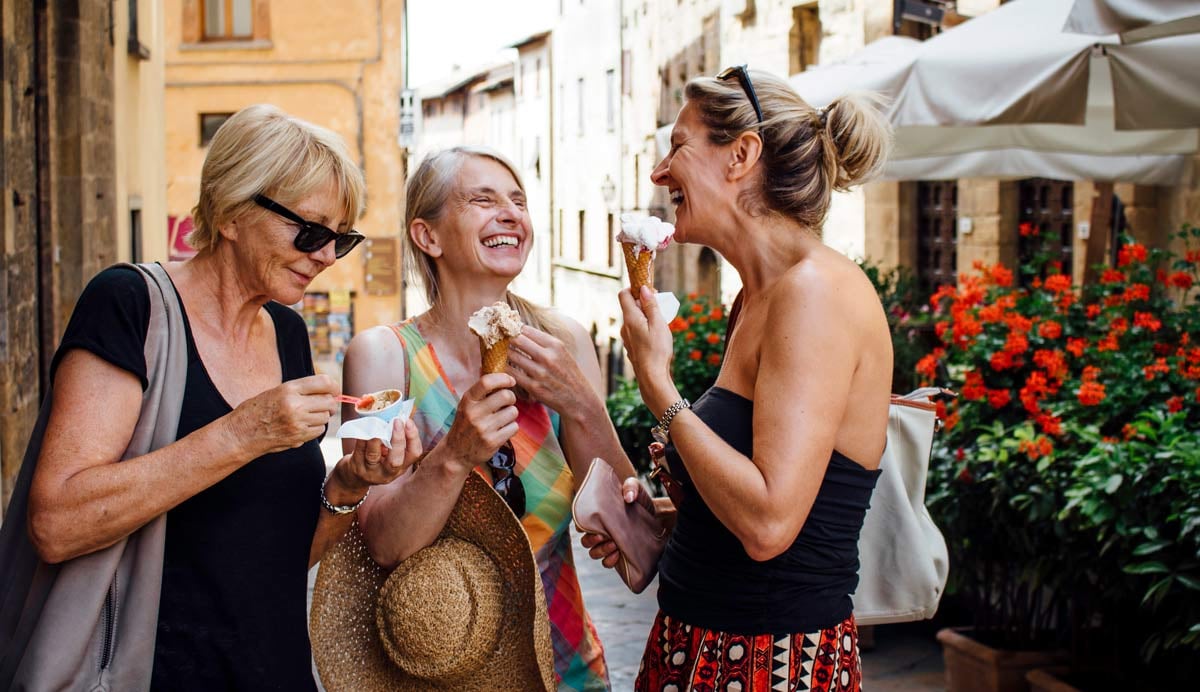 Time with your family is a great way to spend a vacation, and a romantic getaway is certainly a must…but sometimes what you need most is one-on-one time with your BFFs. A Girls Weekend isn't just fun, it's essential to maintaining your friendships. From Old World villages to beachside retreats, museum hopping to holiday celebrations, we've got some incredible ways for you to reconnect and enjoy time with your girlfriends:
Scotland—From the majestic Highlands to the buzz of modern Edinburgh, Scotland is a girlfriend's getaway worth taking. Visit ancient castles or take a whiskey distillery tour, traipse through the Isle of Skye or enjoy a scenic cruise across mythical Loch Ness. The Sights of Scotland Tour offers all this and more.
The Iberian Peninsula—Spain and Portugal share many of the same attractions: a sunny climate, Basque influences and mouth-watering Catalan flavors. On the Journey through Spain & Portugal you will dance the Flamenco and visit the Cordoba Mosque, see Gaudi's Sagrada Familia and sip cava while snacking on tapas.
A Transatlantic Cruise—Why choose one destination when you can combine a Caribbean escape with a transatlantic cruise to the Mediterranean? The Caribbean & Mediterranean Cruise and Italy Tour takes you to five islands and four European countries, including a four-night land excursion to Italy.
Rose Parade—America's great New Year's tradition is the Rose Parade. You'll love seeing the elaborate flower-made floats up close or watching the entire parade from the grandstands on one of YMT Vacations' Rose Parade escorted tours.
Oberammergau—The world's most famous passion play happens just once every ten years in this tiny German town in the Bavarian Alps. Starring nearly 2,000 local actors, singers, musicians, and animals, it is truly spectacular. On Oberammergau & the Sound of Music Tour you'll also journey to Salzburg, Vienna and the fairytale castle of Neuschwanstein.
Greece—From ancient ruins to charming tavernas, compelling history to delicious cuisine, Greece the perfect place to explore and experience with your best friends on the Greece & Her Islands Tour.
YMT Vacations lets you and your girlfriends explore the world with group tours that offer low prices and unmatched value. Reliable, safe and expertly run, our journeys span the globe. To learn more about our full array of affordable, packaged tours call your travel professional or YMT Vacations at 1-888-756-9072.